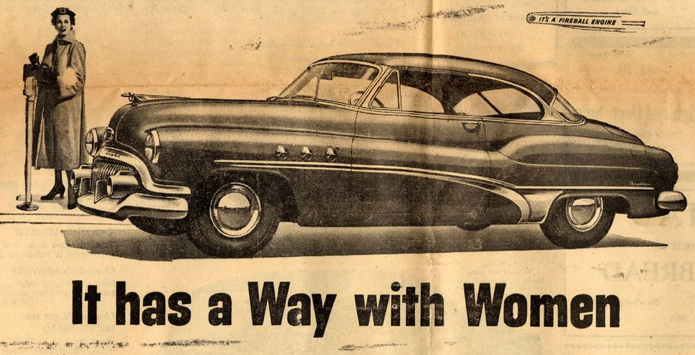 According to research conducted by Women-Drivers.com, the following list represents the car brands most highly rated by women.
According to Women-Drivers,com, "After analyzing the car dealer reviews written by women when purchasing a vehicle from January through June, the information below summarizes the top 20 brands by Women Satisfaction Index® scores on a scale of 5.0 (perfect) to 1.0 (lowest). The average WSI® for all brands is 4.72 during this time period."
The list represents findings as of July 1, 2014.
1. Mercedes-Benz – 4.98
2. Volvo – 4.96
3. Lincoln – 4.89
4. Dodge – 4.88
5. Mitsubishi – 4.87
6 & 7. Chrysler & Jeep – 4.86
8. Buick – 4.84
9. Volkswagen – 4.83
10. Lexus – 4.82
11. Chevrolet – 4.80
12. Ford – 4.79
13. Audi – 4.78
14. Toyota – 4.74
15. Mazda – 4.72
16. GMC – 4.71
17. Honda – 4.70
18, 19 & 20. Hyundai & Nissan & Subaru – 4.68
See also 'Hello Ladies! Classic Car Brochure Art for Happy Women'