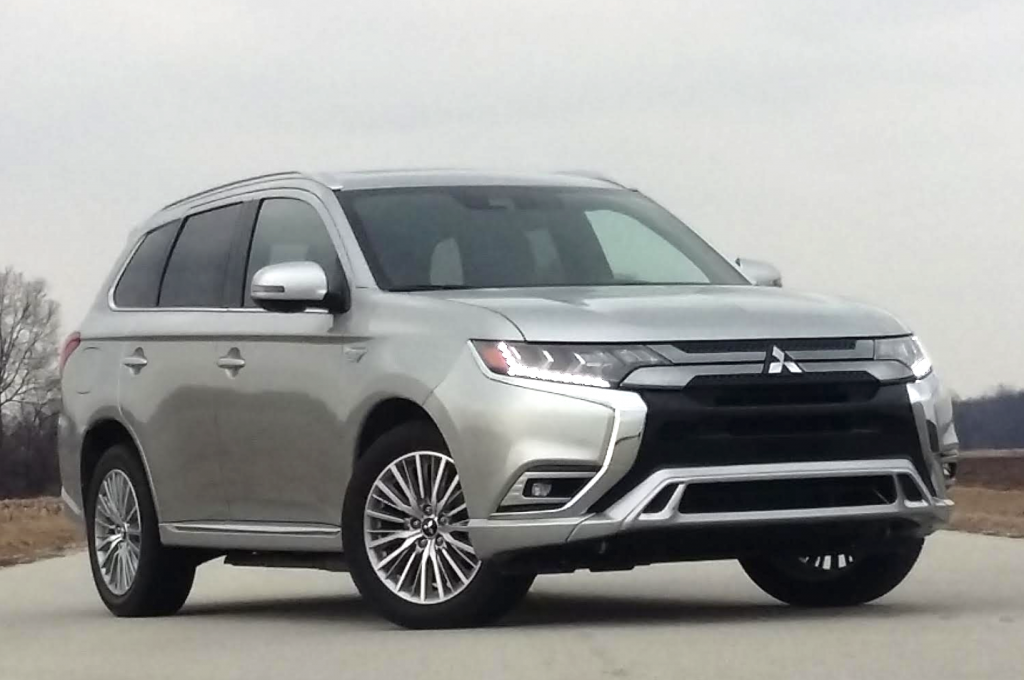 2019 Mitsubishi Outlander PHEV GT S-AWC
Class: Compact Crossover
Miles Driven: 657
Fuel Used: 22.9 gallons (and six full recharges)
Real-world fuel economy: 28.7 mpg
Driving mix: 50% city, 50% highway
CG Report Card
Big & Tall comfort ratings are for front seats only. "Big" rating based on male tester weighing approximately 350 pounds, "Tall" rating based on 6'6"-tall male tester.
Room and Comfort
B
Power and Performance
B-
Fit and Finish
B-
Fuel Economy
A-
Value
B-
Report-card grades are derived from a consensus of test-driver evaluations. All grades are versus other vehicles in the same class. Value grade is for specific trim level evaluated, and may not reflect Consumer Guide's impressions of the entire model lineup.
Big & Tall Comfort
Big Guy
A-
Tall Guy
B+
EPA-estimated fuel economy: 74 MPGe/25 mpg Combined on gasoline

Fuel type: Regular gasoline
Base price: $41,495 (not including $995 destination charge)

Options on test car: Carpeted floor mats ($135)

Price as tested: $42,625
Quick Hits
The great: Plug-in hybrid efficiency with all-wheel-drive capability, some really neat and unusual features

The good: Smooth powertrain with good "kickdown" response, ride/handling combination

The not so good: Driving range

More Outlander price and availability information
Rick Cotta
Every once in a while, a vehicle comes along that really seems to stand out. To my mind, the Mitsubishi Outlander PHEV Plug-in Hybrid is one of those vehicles.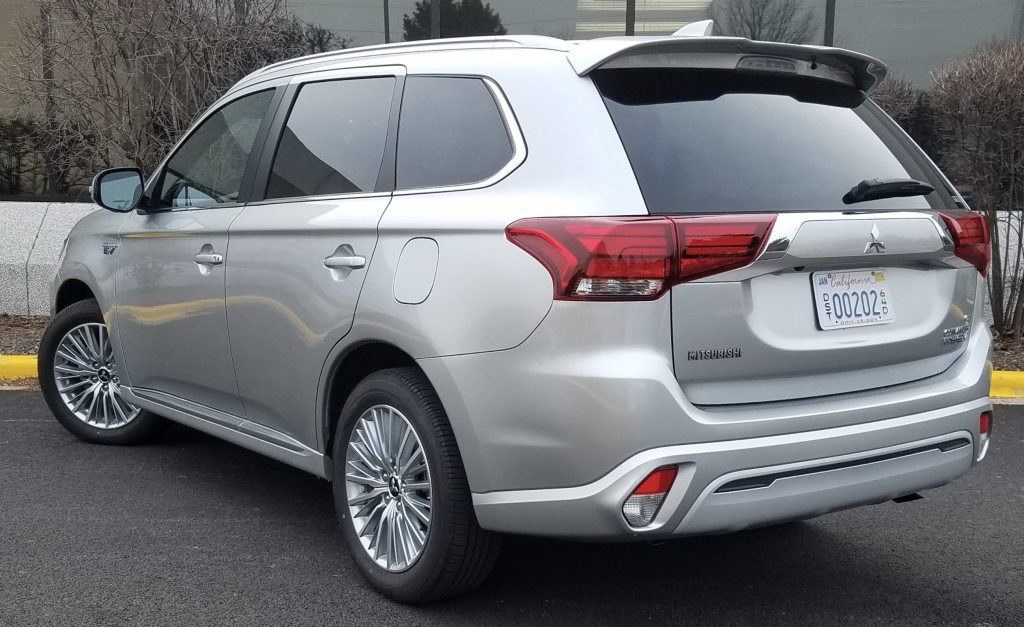 As we previously reported on a very similar 2018 Outlander PHEV, we invite you to read that report for more details. This time around, we'll touch on some of the finer points noticed on our 2019 tester … of which there are many.
First, it's worth noting that not only is this a plug-in hybrid, but that it's an all-wheel-drive plug-in hybrid — "S-AWC" (Super All-Wheel Control) in Mitsubishi-speak. It's also worth noting that while our top-line GT test vehicle listed for $42,625 including destination, a less-expensive SEL version starts at about $37,135. And both — by virtue of their plug-in status and 12kWh battery — are eligible for a federal tax credit of $5836. They're also both covered by Mitsubishi's 5-year/60,000-mile bumper-to-bumper warranty and 10-year/100,000-mile powertrain warranty.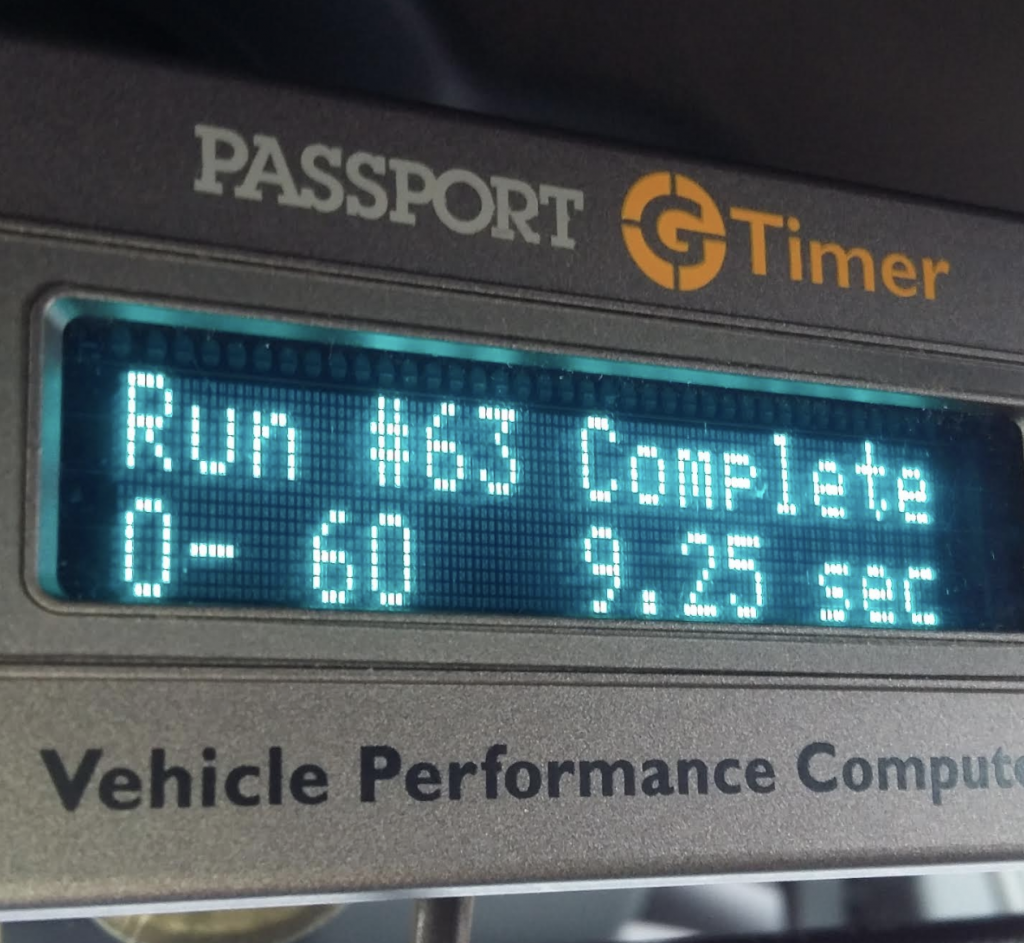 While our cold-weather stint had the engine running after start-up even if you selected EV (Electric Vehicle) mode — which prioritizes electric propulsion — it might not in warmer weather. But the cold also brought out a couple of other elements we otherwise may not have noticed.
First, the PHEV includes an electric heater that seems to work in conjunction with the usual hot-water one. Through a smartphone app or the dashboard screen, you can program the heat to turn on before you start the vehicle, and you can do it even if the vehicle is in a closed garage – which you can't do in a gas-engine vehicle. (Or at least, you can't do it twice.) If you don't do that and wait to turn on the heater until after you start the vehicle, the electric heater heats up far more quickly than in most cars; in fact, it was usually putting out warm air within a minute or two. As temps were in the low teens while I had the Outlander, this was really appreciated. So were the heated front seats and steering wheel, though the combination of using all undoubtedly cut down on electric-only range – which the EPA suggests is normally about 22 miles.
Test Drive: 2017 Nissan Rogue SL Hybrid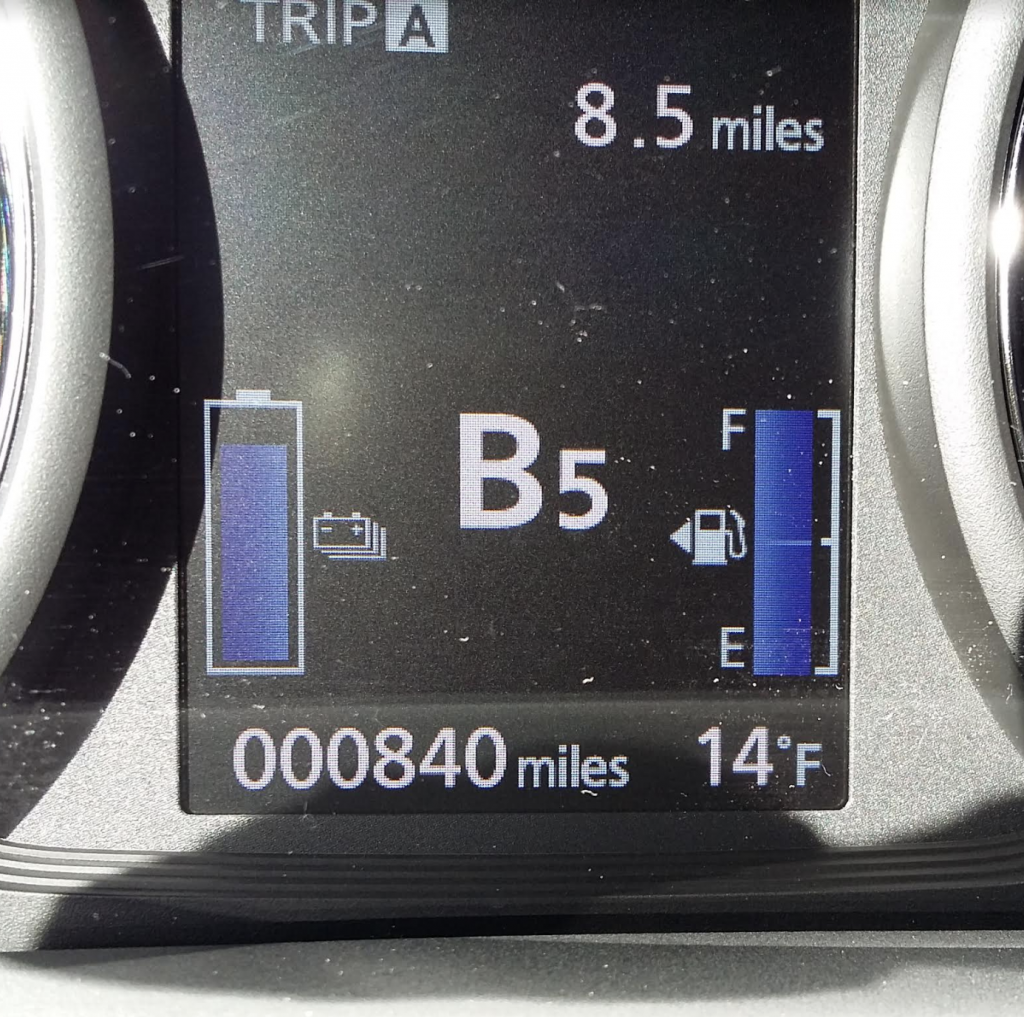 When battery charge is depleted, the gas engine turns on automatically – and quite subtly – and the vehicle drives about like any normal hybrid. In either mode, it can't provide a really strong full-throttle jump off the line, but speed builds very linearly, and there's nearly instant (if not particularly strong) response to throttle inputs while underway — a common positive trait of electric vehicles. In normal driving, it never feels underpowered, and it averaged an acceptable 9.25 seconds in our 0-60 test.
One nice feature of the PHEV is the ability to increase the level of "regen" to a point where you rarely need to use the brake pedal to stop, until you slow to about 3 mph – at which point regen sort of goes away and you have to touch the brakes. This is very handy in traffic and probably saves wear on your brakes, as the slowing is due to the effort needed to turn the generator that recharges the battery.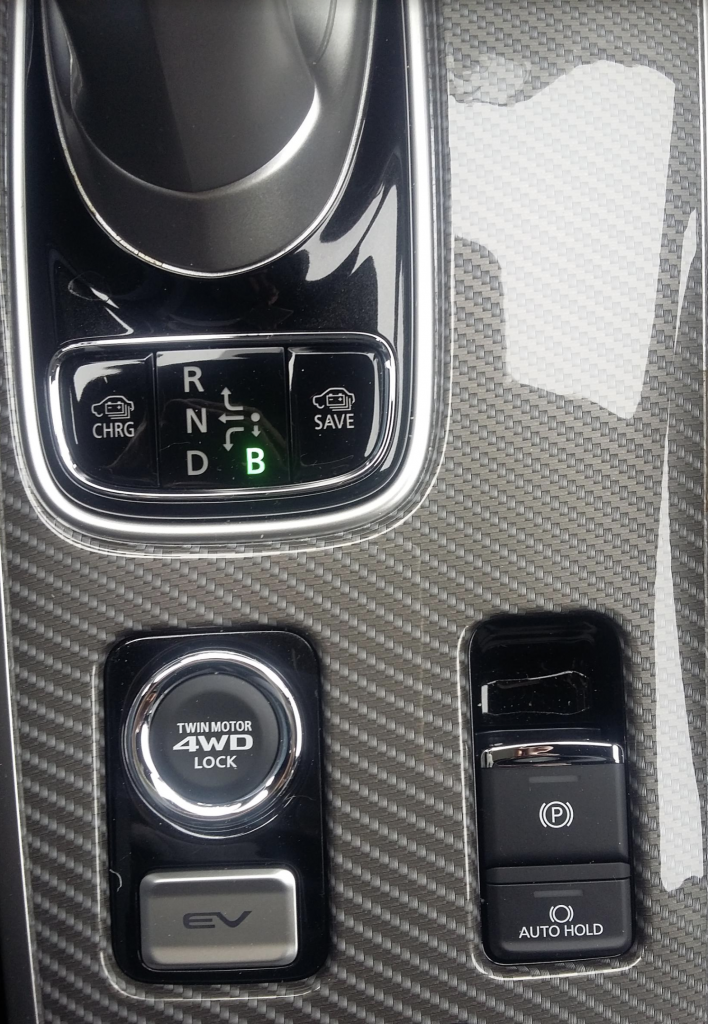 Another neat aspect of the Outlander PHEV is that there are handy console buttons that allow you to choose EV mode as well as Charge and Save modes. Charge mode allow you to force the engine to turn on to charge the battery even if you still have battery charge left, while Save lets you maintain battery charge and likewise run the engine instead of using battery power. Why would you want either? Because the biggest benefit of all-electric operation comes in stop-and-go driving, so if a highway stint is preceding that, you can hold off on electric operation until it can be best utilized.
Also on the console is a Auto Hold button that – when activated – allows you to take your foot off the brake pedal on long stops while the brakes remain engaged, then automatically releases them when you press on the gas – a nice touch.
Test Drive: 2018 Kia Niro Plug-in Hybrid
While it's impossible to nail down any solid fuel-economy numbers – as that depends on how often you charge the battery and how far you drive it before you charge it again – we can give some reasonable estimations. In 296 miles of mostly highway driving, starting with a full charge and charging once early in the stint, I managed 27.9 mpg. As the EPA "gas driving" estimate is 25 mpg, that seems about right. One other note in this regard: The Outlander Hybrid has but an 11.3-gallon fuel tank vs. 16.6 in the 4-cylinder "gas" version (15.8 in the V6), which rather limits your driving range between fill-ups. The EPA claims 310 miles of range using both gas and electric power, less than in most cars.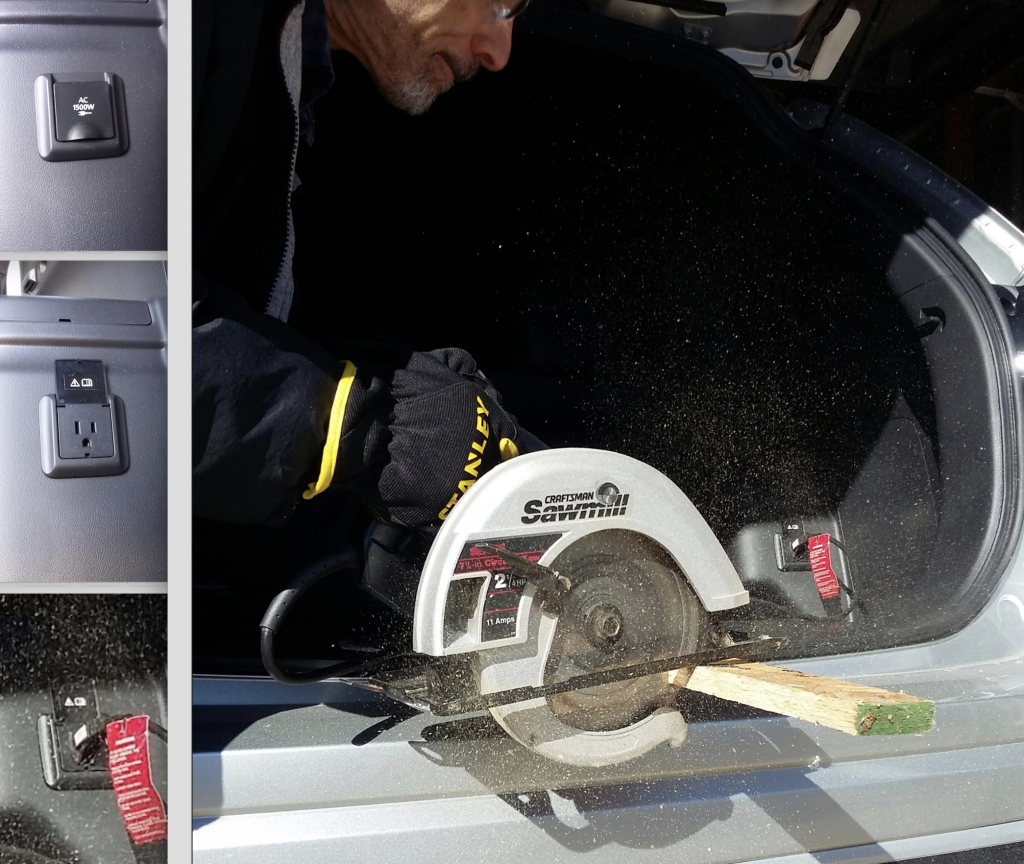 One other Hybrid-related feature also stood out. While a very few vehicles include 120-volt AC (household) outlets, most only put out 400 watts or less. That's enough to charge a laptop, but not enough to run even a small electric drill. But the outlets in the Outlander put out a whopping 1500 watts – enough to power a circular saw (!), which I know because I did it.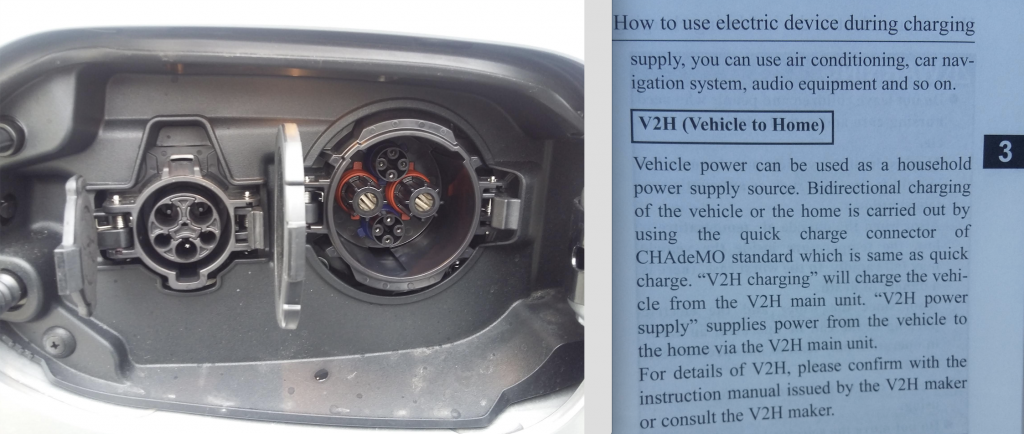 Although it's not commonly used yet, there's another potential benefit to the PHEV. Included under the charge-port door that reveals the common Level 2 connector is a Level 3 "DC Fast-Charge" CHAdeMO port. While the modest 12 kilowatt-hour capacity of the battery doesn't really warrant the use of Level 3 charging (the battery should fully charge in less than two hours on Level 2), having the Level 3 port allows you to power your house off the Outlander's battery during a power outage. As mentioned, that kind of "V2H" (Vehicle to Home) connection is not common yet, but down the road it might be. And it's always a good idea to look at how long your vehicle is going to be on the road before deciding what features you might want.
Quick Spin: 2017 Toyota Prius Prime Advanced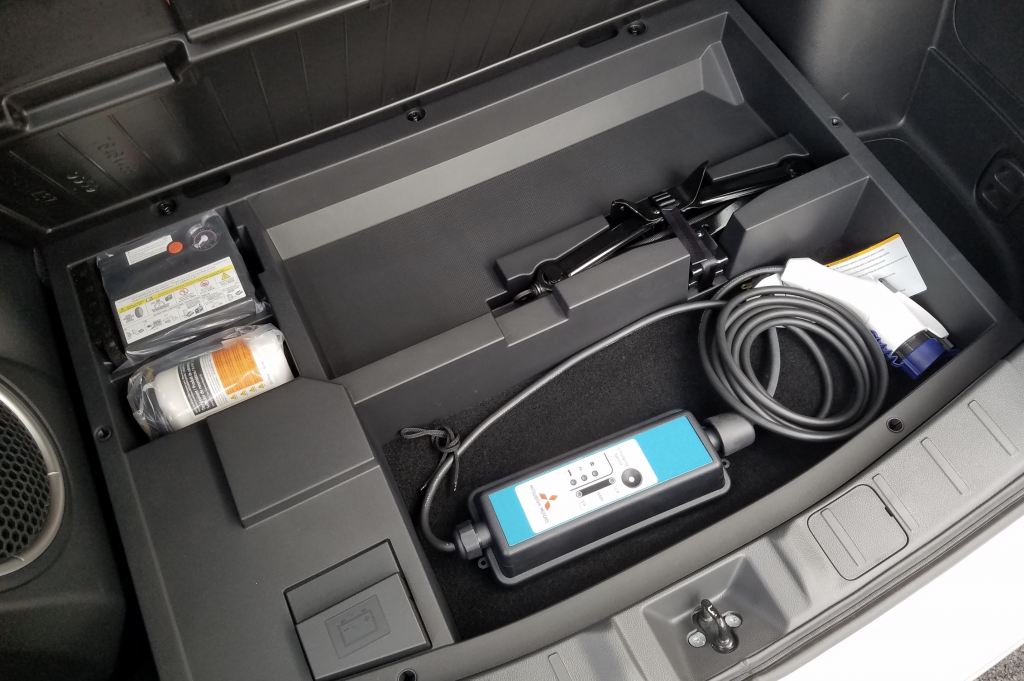 While gas Outlanders come standard with three rows of seats, the Hybrid deletes the third row (probably to make room for the battery), providing instead a large under-floor cargo bin. This not only holds the Level 1 (120-volt household outlet)/Level 2 (240-volt) charging cable that comes with the vehicle, but leaves room for other stuff as well.
But we found other neat features on the Outlander that can likely also be found on its gas-powered siblings. One is adjustable-height headlights that let you compensate for heavy loads in the rear (which point the headlights higher potentially into oncoming drivers' eyes) by rotating a dashboard "roller." Our tester also included 360-degree cameras that you could select individually (such as the side ones to prevent "curb rash" on the wheels) by simply pressing a handy steering-wheel button.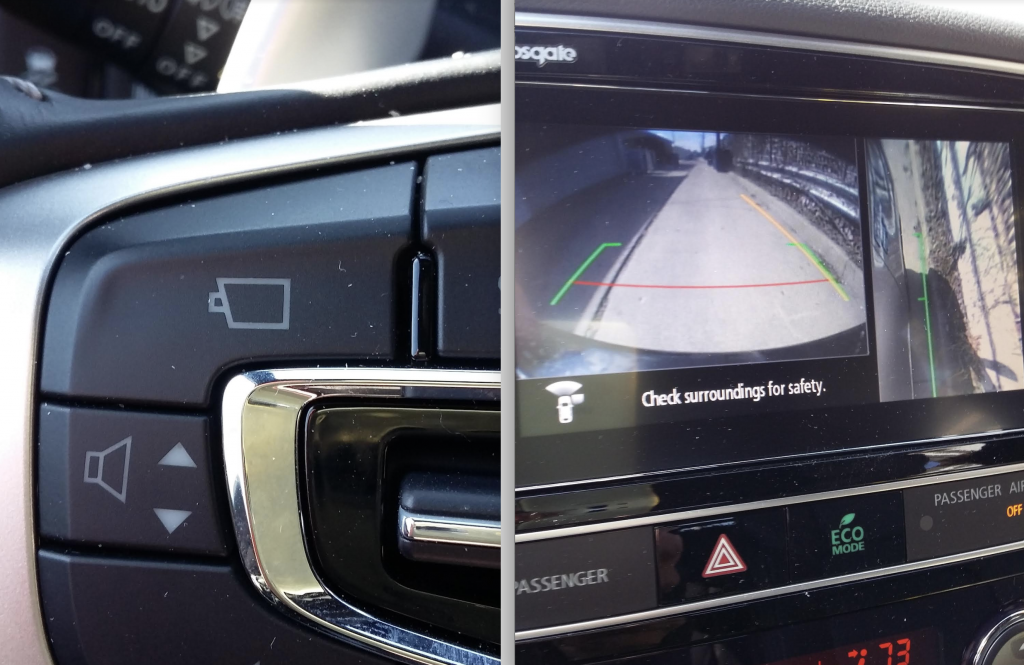 But perhaps the most relevant feature of the Outlander PHEV is that it's one of the few plug-in, all-wheel-drive crossovers on the market, and it's likely the least expensive. Furthermore, it outshines "plain" hybrid crossovers not only in being able to run on just electric power for a fair distance, but also by offering some unusual features and capabilities the others lack.
And we feel that's exactly the kind of statement a stand-out vehicle should make.
John Biel
I have to admit to being a little bit of a fiddler when a plug-in hybrid like this Outlander PHEV comes my way. "What happens if I drive it this way for a while?" I'll think, electing to operate it in a manner that perhaps runs at a tangent from the way most folks would drive one most of the time.
With temperatures in the mid to upper 30s and a couple of full battery charges, I clicked into "EV" mode and just drove it "dry," forcing the 2.0-liter gas engine to slickly step in. With heat, lights, and radio, a run home from work with some speedy expressway miles wrung 20.7 miles from the battery—a substantial portion of my commute. Out on the town the next night—with windshield wipers and a greater amount of expressway driving in play—the battery lasted for 19 miles.
The next experiment was to see how long it might take to fully charge a "spent" battery just by running the gas engine. In daylight hours with the heater on and the "Charge" function activated, it looked like about 45 miles would do the trick. I didn't think all of this would do my actual gas mileage much good, but after 211.8 total miles of gas, hybrid, and electric driving, my petrol consumption worked out to a not-half-bad 31.6 mpg.
The Outlander PHEV GT-S is comfortably but not lavishly outfitted inside. It steers with ease and rides comfortably, and it has useful cargo flexibility. It's a hybrid, yes, that's also a practical compact SUV.
Guide to Electric Vehicle Charging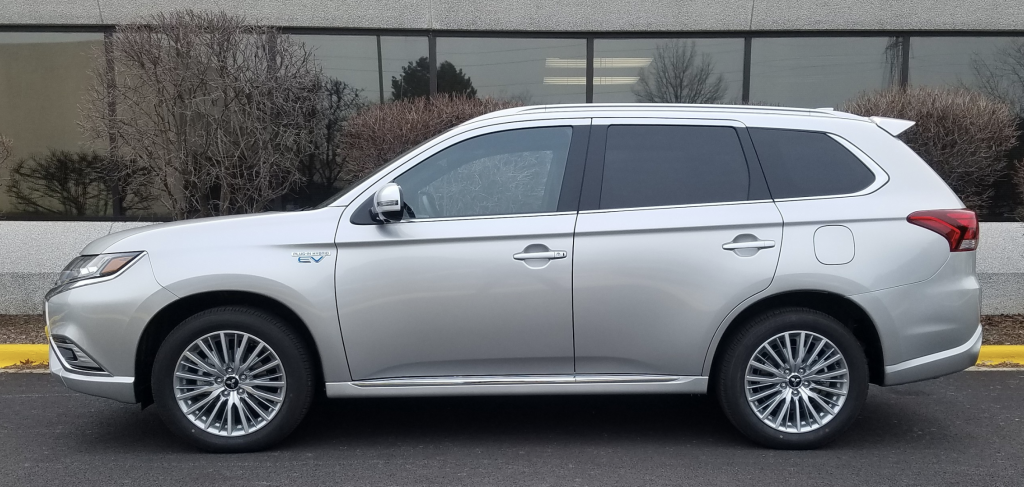 Check out our Compact Crossover Best Buys
Listen to the very entertaining Consumer Guide Car Stuff Podcast