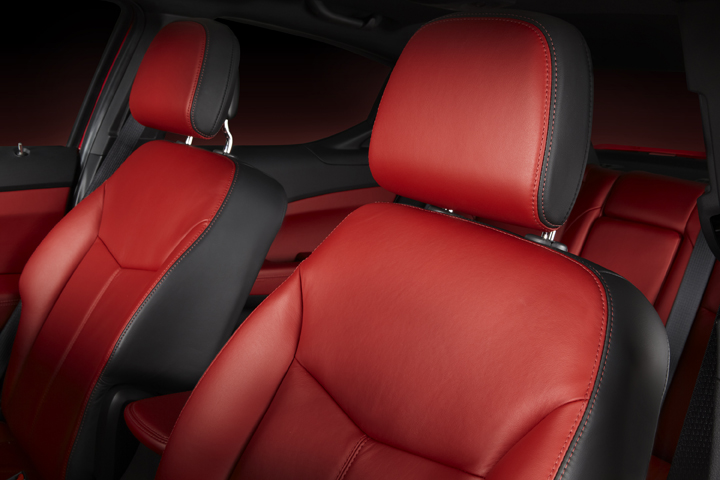 I became a dad last September. Everything they say is true—fatherhood is filled with joys and challenges, it changes your life, and blah blah blah. It's the hardest great thing you'll ever do, and it's the greatest hard thing you'll ever do, and everything is great and hard. I've been indoctrinated into many new rituals, some wonderful, some not so wonderful. It has also affected my job a bit. No longer can I sign up for two-seat sports-car test vehicles without some special planning, since a car seat can't fit into any of those. (Sorry, Mazda MX-5 Miata; sorry, Corvette Grand Sport. Believe me, this hurts me more than it hurts you.)
Car Safety for Kids, 1950s Style: Put 'Em in a Harness and Give 'Em a Gun!
Another challenge is the sudden expertise required in car-seat installation. Our normal Consumer Guide test-car schedule has us switching vehicles twice a week, so I've had plenty of practice wrestling my Chicco car-seat base into a wide variety of back seats and LATCH-anchor configurations. Some required more wrangling than others, but I always came out successful. We had a Jaguar XJL Supersport last month that put up a real fight, but with the help of fellow CG Auto editor and fellow new dad Ed Piotrowski, we got the job done. (I like to think that episode was the first time any civilian ever attempted to install a car seat into a 2012 XJL Supersport.)
Yesterday, however, I was beaten for the first time. We had just gotten in a 2012 Dodge Avenger SXT Plus. It was nothing out of the ordinary; a pretty mainstream midsize sedan. But, at least for my car seat, the Avenger has the LATCH anchors from hell. Apparently, my car-seat base has LATCH connectors that are a bit bulkier than some (see photo). The Avenger's LATCH anchors are situated such that the connector is pushed down by the seatback cushion . . . juuuuuuust enough that it can't quite lock around the anchor. It gets tantalizingly, frustratingly, maddeningly, sweat-and-curse-word-inducingly close, however. I discovered all this in our office's dark parking lot at about 8 p.m. last night, as I was gearing up to head home after a long day. Sisyphus got nothing on me.
After about 10 minutes of grunting and fumbling, I gave up and used the Avenger's rear shoulder belt to secure the seat. This was a tedious process itself, and the belt doesn't seem to secure the car-seat base quite as well as the LATCH anchors. When I got into the office this morning, I buttonholed Ed again, in the hopes that he might have the same kind of latch-clicking mojo he brought to the XJL procedure. No dice. Neither one of us could get the LATCH to latch, even in the daylight. And, Bonus! Because the Avenger's rear-door apertures terminate directly into the wheel opening, I somehow managed to get my pant legs dirty in the process as well—I assume by my rubbing them against the tire and/or lower doorjamb as I was struggling in the backseat.
Moral of the story is: If you're looking at buying a new car and you have little ones, bring your car-seat base along to the dealer to make sure it will fit easily in the car you've chosen. If you're buying a new car seat, make sure it's compatible with the LATCH anchors in your vehicle. You'll save yourself a lot of hassle.

Before There Were Child Seats . . .