There's nothing like a bit of historical data to put 2016 new-car prices in context. For a healthy dose of perspective, scroll down to the 1973-model-year Mercedes-Benz prices below and just sort of let them sink in.
Five 1973 Mercedes-Benz cars had starting prices above $10,000. That same year, a Chevrolet Bel Air started at $3247, while a Corvette coupe listed for $5635.
Consumer Guide didn't pay much attention to imports in the early Seventies, so this comprehensive list of foreign-car prices found in the Consumer Guide '73 Auto Test magazine is a rare treat.
We suggest taking a few moments to savor the values–and truly perverse peculiarities–found in these prices.
A few observations:
An AM radio for the Dodge Colt cost more than half as much as an automatic transmission
Most 1973 Volvos cost more than a same-year Corvette
The most expensive 1973 Audi came to about half the price of Mercedes's cheapest same-year offering
As always, we ask you to share any experiences you may have had with one of these imported rides.
How Much? Six Cool Car Ads with Prices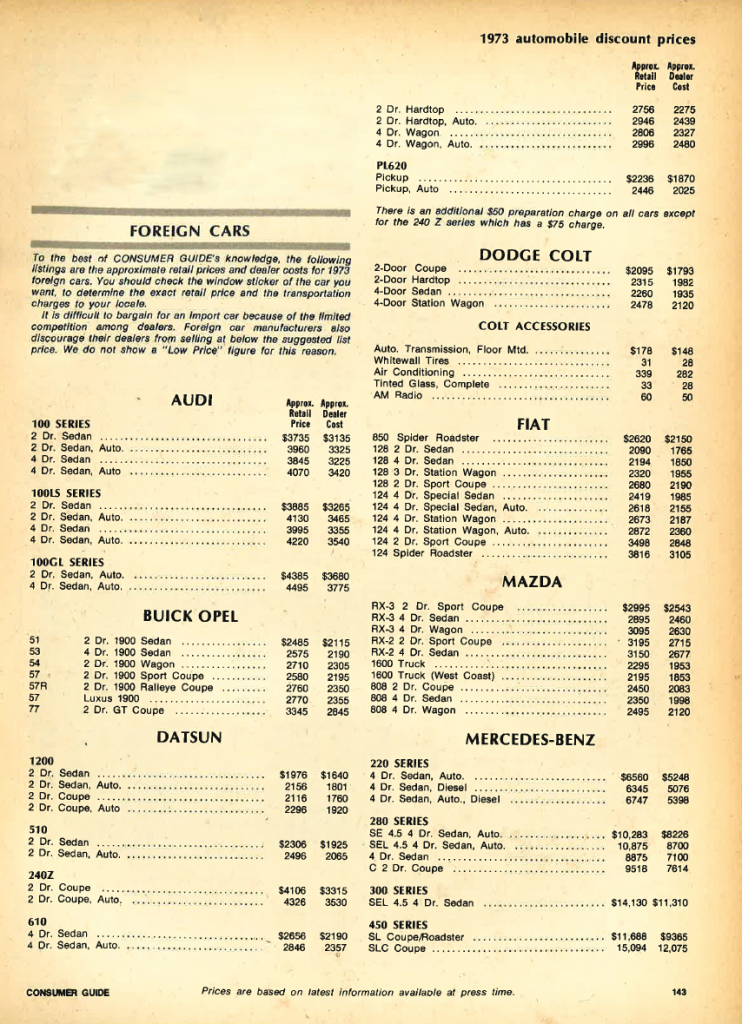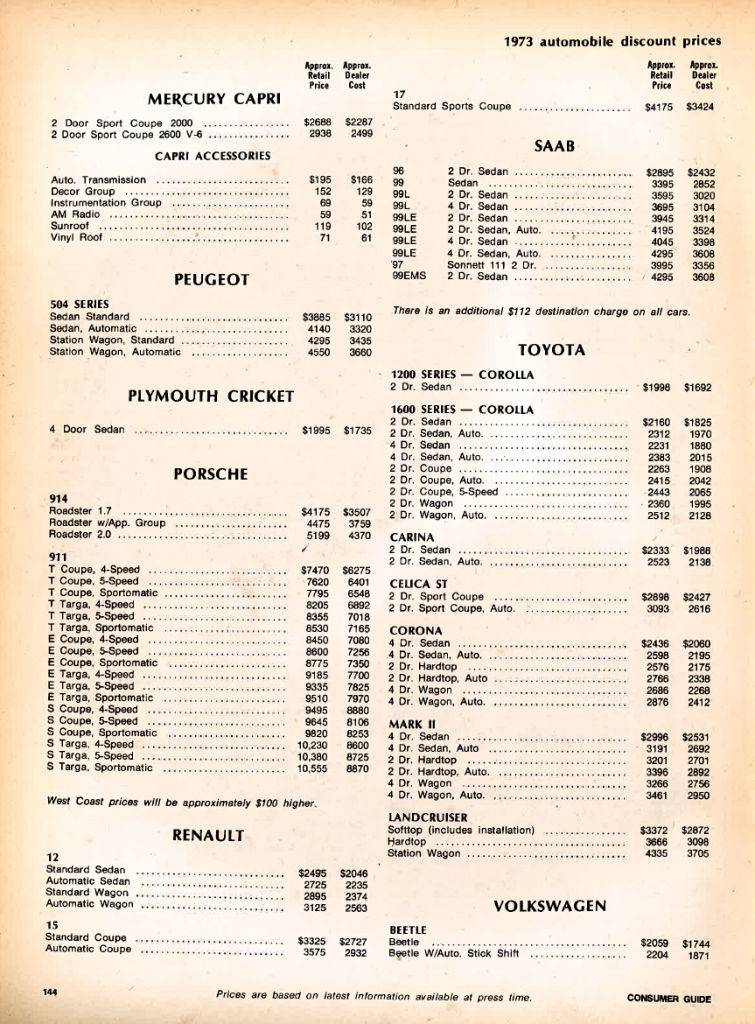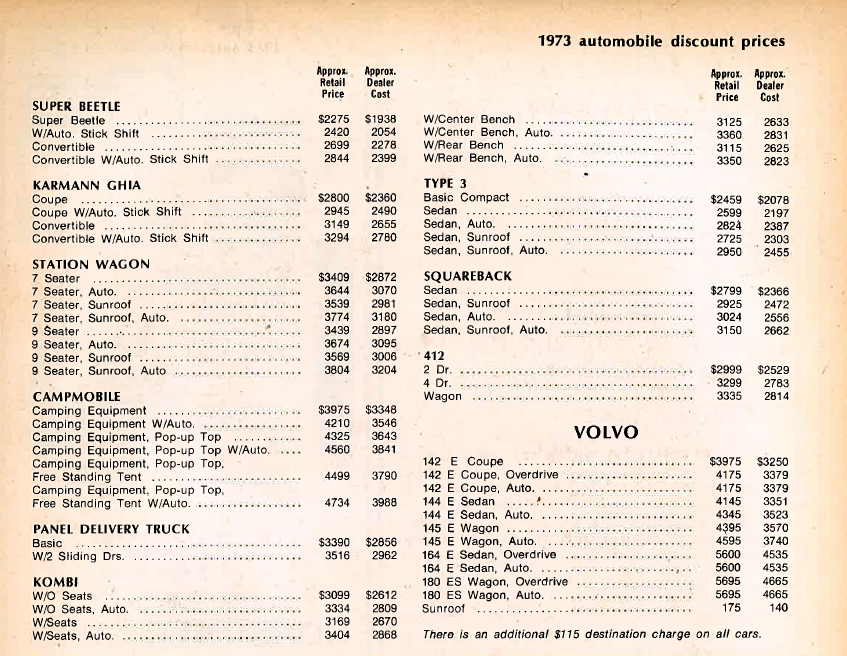 Review Flashback! 1975 Chevrolet Chaparral
Written by: Tom Appel
on December 13, 2016.
on January 31, 2018.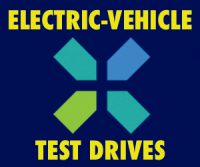 Auto Shows
Steve & Johnnie's Road Tests