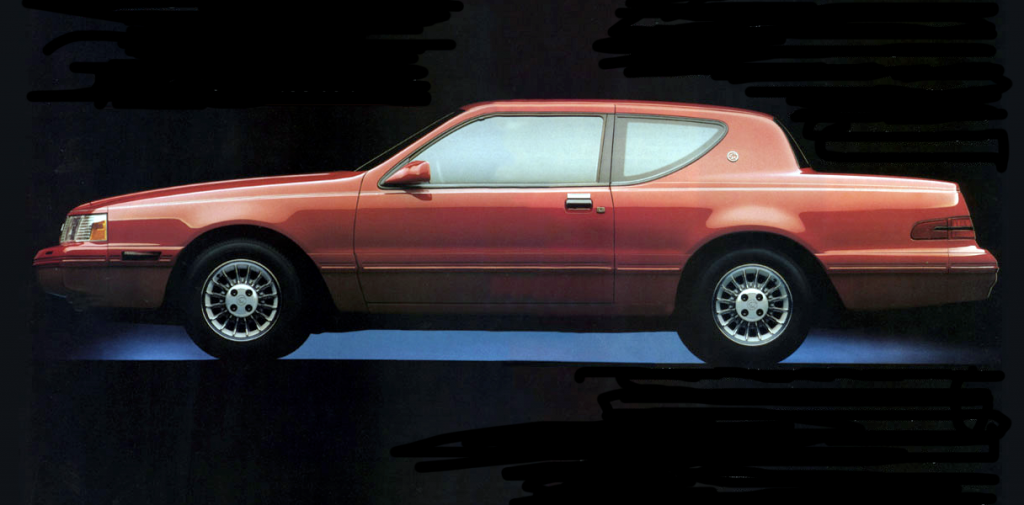 In the annals of automotive retailing, there are few–if any–model names that have been applied to more body types or market segments than Mercury's Cougar badge. Over the moniker's multi-decade run, it was used on coupes, sedans, station wagons, convertibles, pony cars, muscle cars, luxury cars, and, at the end of its run, a front-wheel-drive sporty hatchback.
Oldsmobile's Cutlass comes pretty close, as Olds began applying that name to virtually every product in its lineup by mid Eighties. And Collectible Automobile Editor-in-Chief John Biel points out that Chrysler did a pretty fair job of giving the LeBaron tag a workout–which it certainly did.
But, considering the diversity of the vehicles it was applied to, I say that the Cougar name saw the broadest usage. To celebrate the Cougar, in all its forms and incarnations, we have amassed a gallery of 10 print ads and one TV commercial.
If you've ever spent time with a Cougar–of any type–please tell us about it. The place to leave comments is down below the last ad.
Mercury Cougar Ads
1967 Mercury Cougar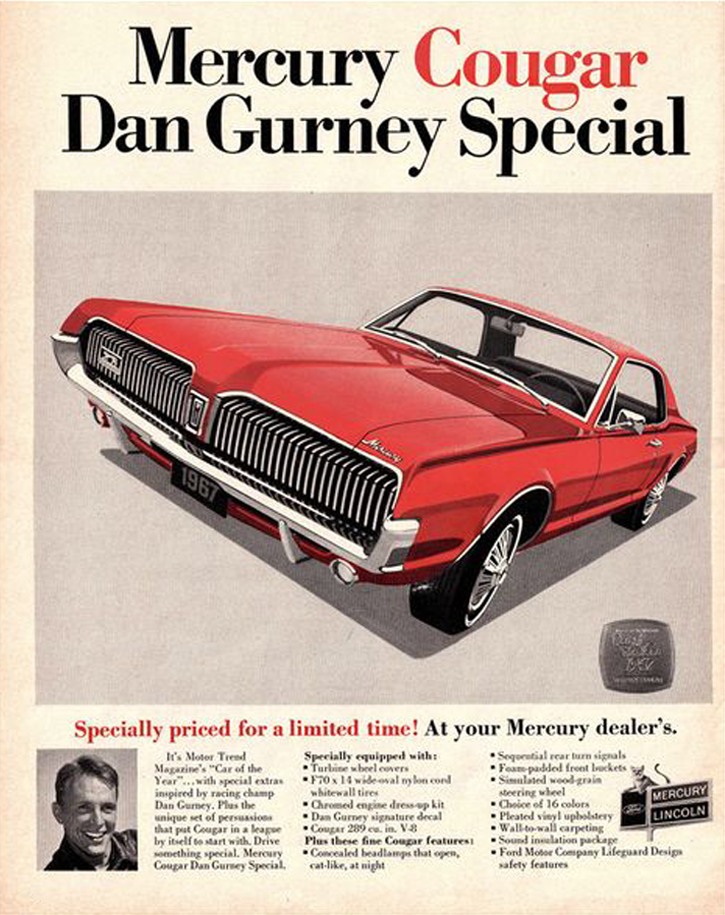 Car Spotter: 1969 Mercury Cougar Eliminator
1971 Mercury Cougar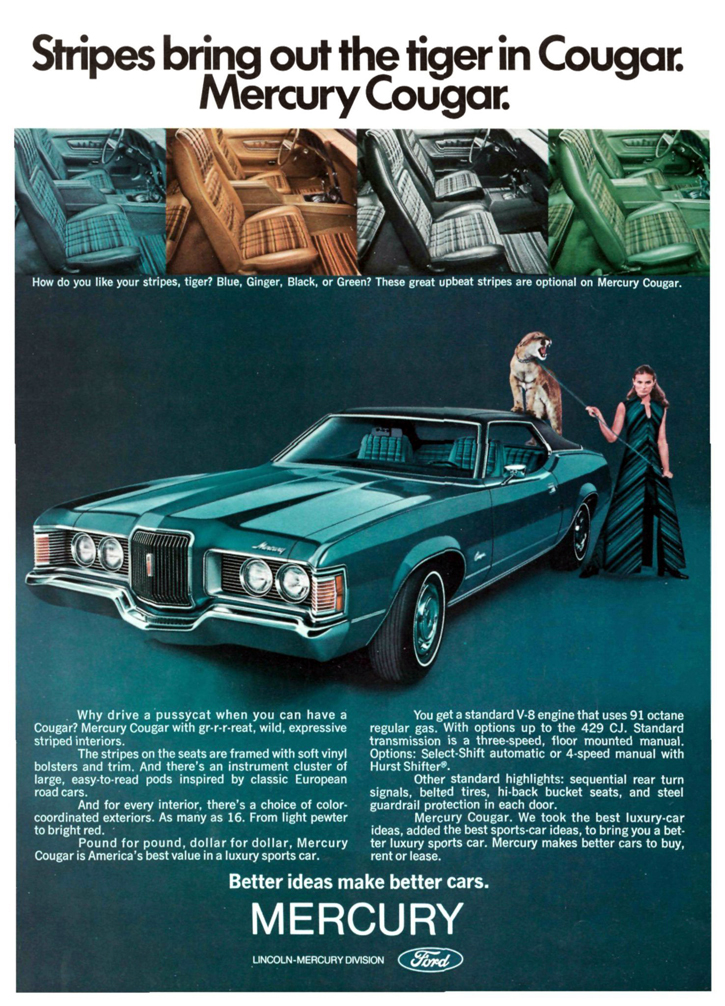 Consumer Guide Ranks the Sporty Compacts of 1972 (Pony Car Shootout)
1974 Mercury Cougar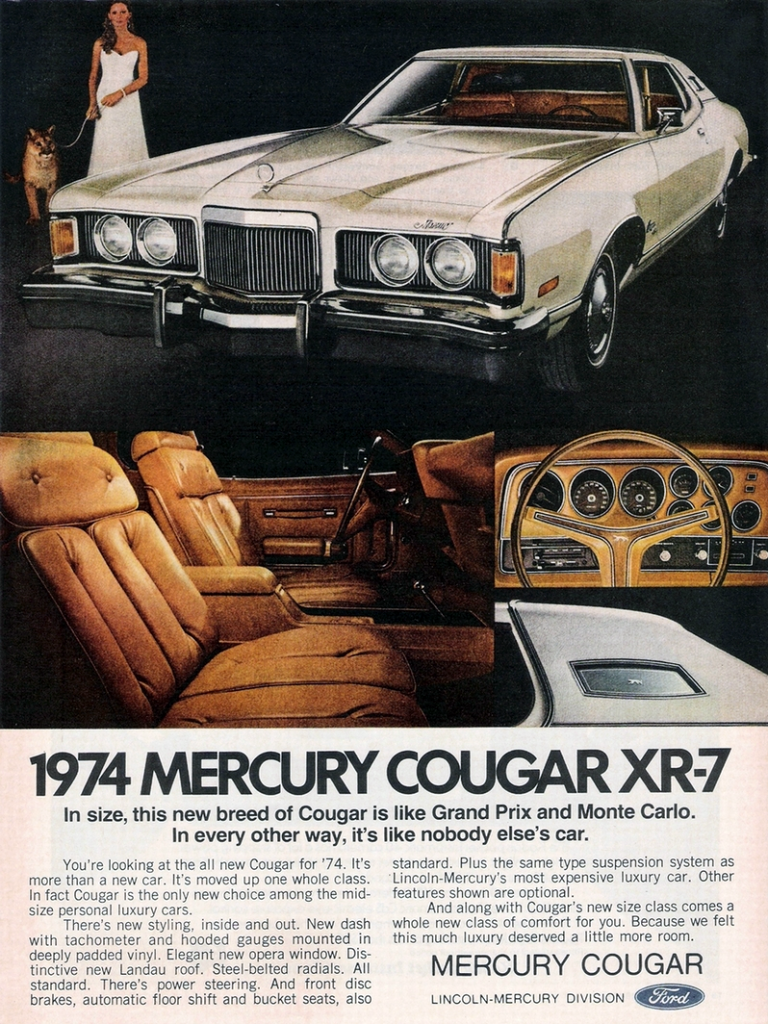 Personal-Luxury Place Holder: 1975-1976 Ford Elite
1977 Mercury Cougar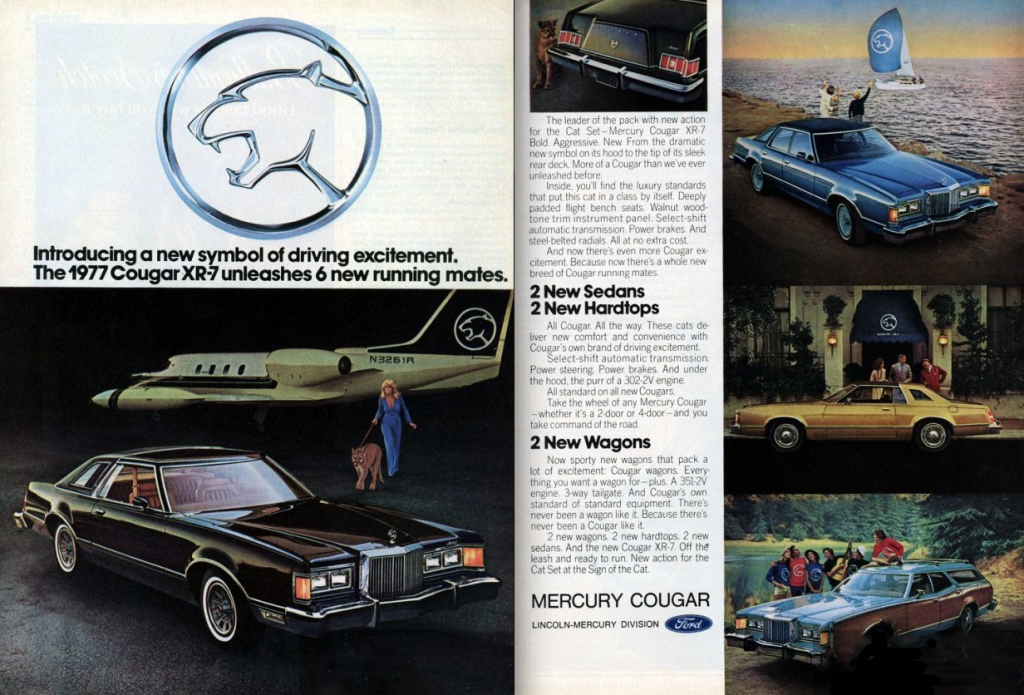 Review Flashback! 1977 Mercury Cougar
1980 Mercury Cougar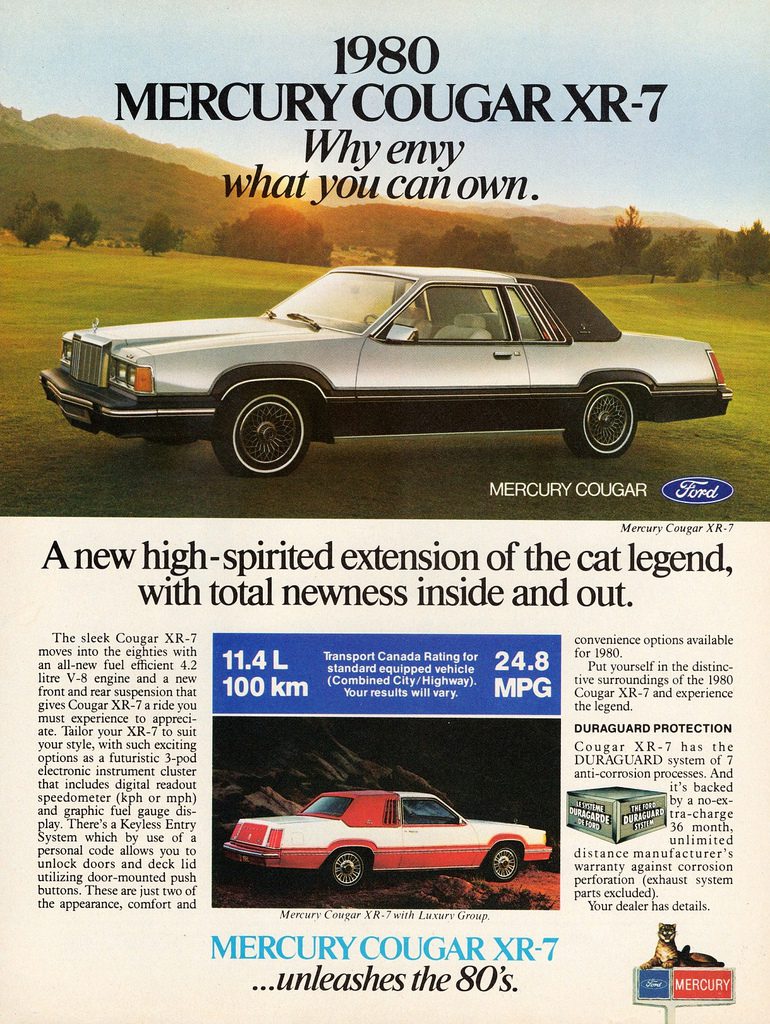 Smaller Still: The Personal Luxury Cars of 1980
1981 Mercury Cougar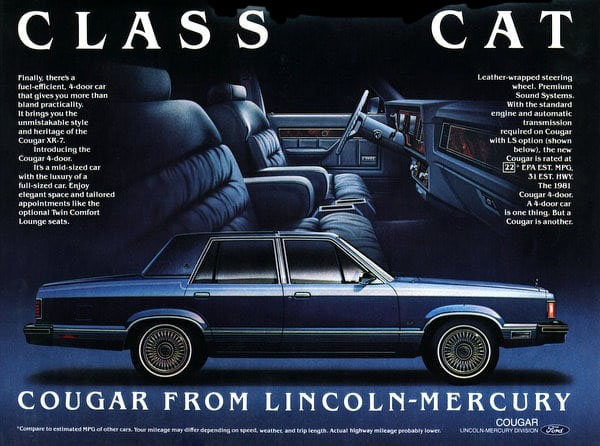 Downsized Like Crazy: The Fox-Platform Fords of 1981
1982 Mercury Cougar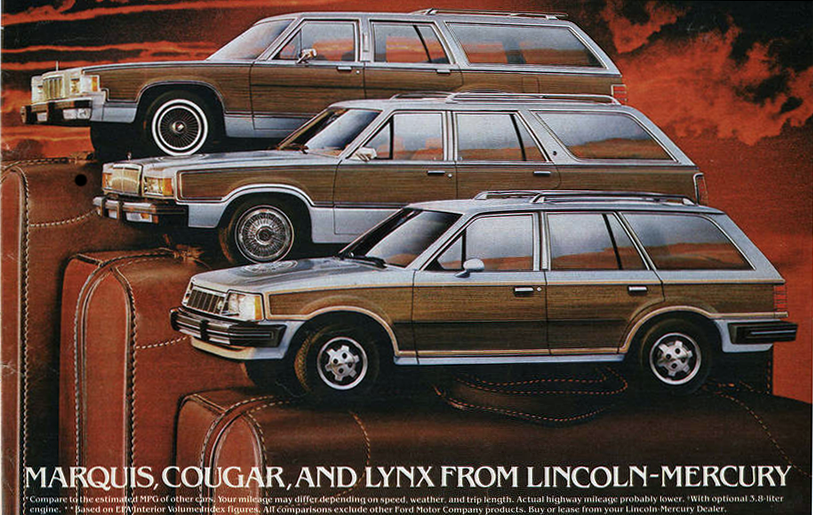 Model-Year Madness! 10 Classic Ads From 1982
1984 Mercury Cougar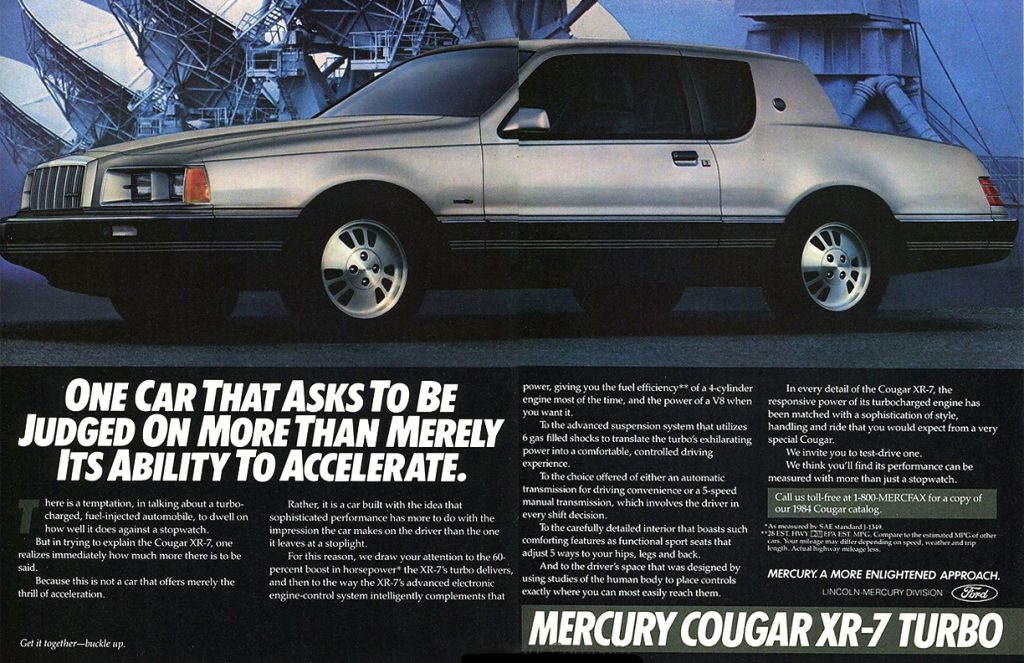 Review Flashback! 1984 Ford Thunderbird Turbo Coupe
1989 Mercury Cougar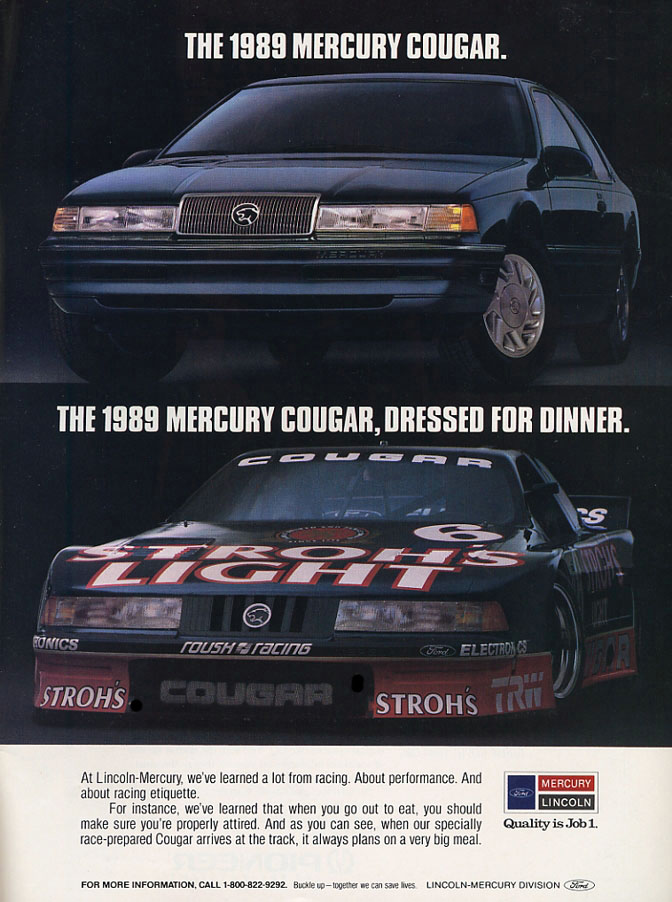 Used-Car Review: 1989-1997 Mercury Cougar
Mercury Cougar Ads