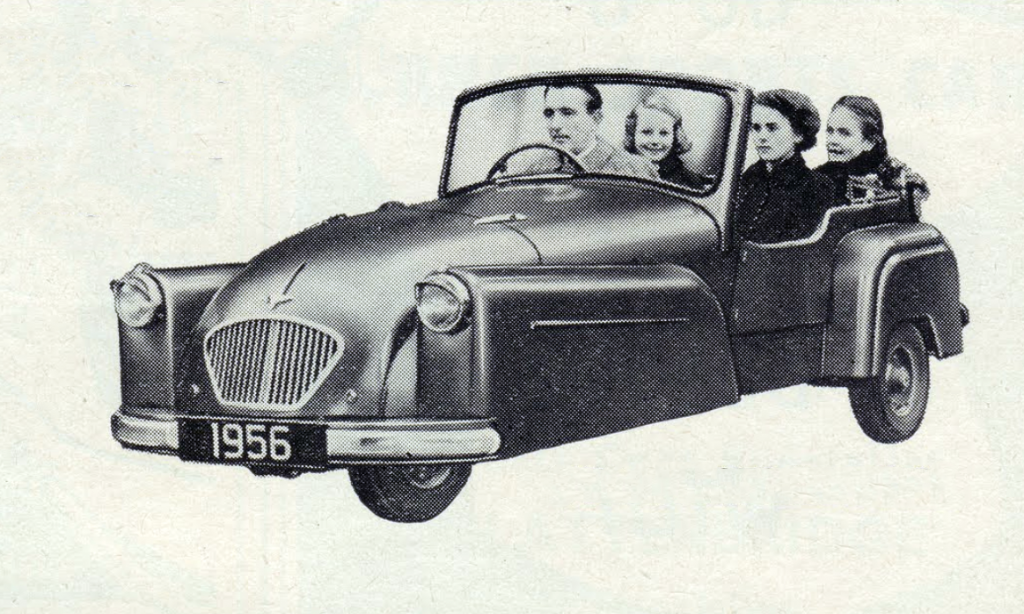 When the Smart ForTwo was introduced for the 2008 model year, uninformed detractors of the diminutive two-seater devoted considerable energy to worrying about how unsafe such a small car would be in a crash. Count my mother among them.
What folks should have been worried about was the car's brittle ride, crude drivetrain, and sub-40-mpg performance in real-world driving. Because as it turned out, the Smart was actually a crash-test ace.
The 2008 ForTwo was awarded IIHS top ratings for its front- and side-impact performance–an honor that didn't really goose sales as much as the folks at Smart would have liked. However, it's good to know that anyone lured in by the ForTwo's attractive base price and its perky profile would at least stand a chance in a collision with a Ford Excursion or UPS truck.
We seriously doubt that the mini cars of the past offered similar levels of crashworthiness–at least not the ones presented below. Here, we've collected ten classic ads for vintage mini cars–most of which were considerably lighter, and smaller, than the Smart ForTwo.
If, by chance, you've ever enjoyed some seat time in one of these Tinkerbell-sized machines, please tell us about it. The place to leave comments is down below the last car.
Mini Car Gallery
1954 AC Petite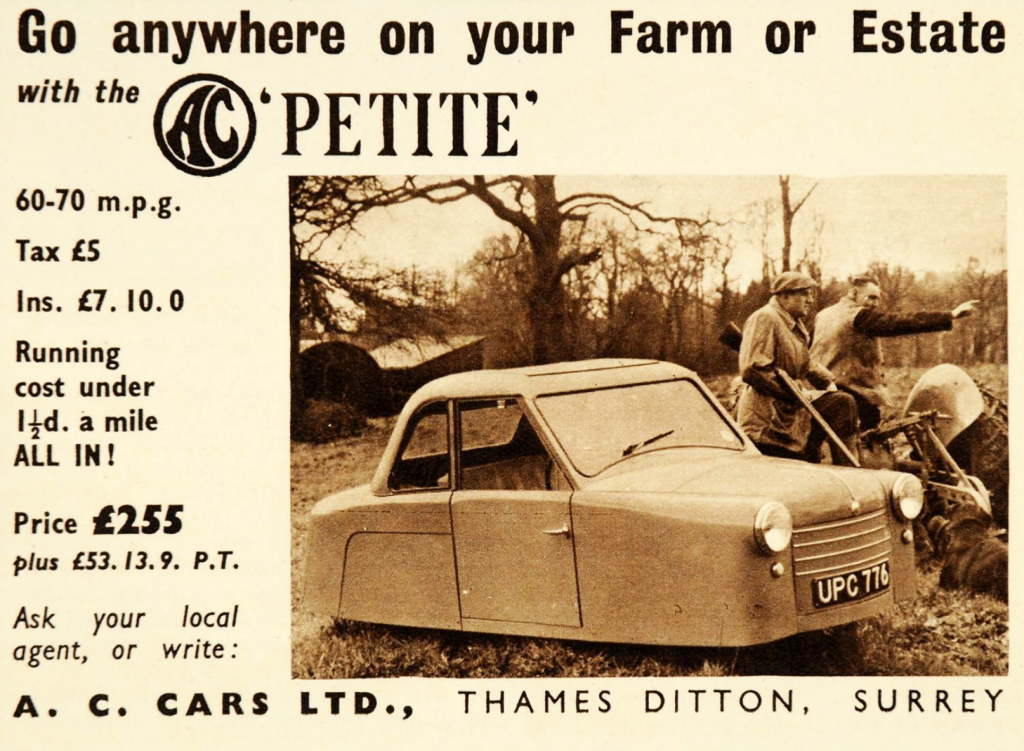 Quicksilver Madness! 15 Classic Mercury Ads
1957 BMW Isetta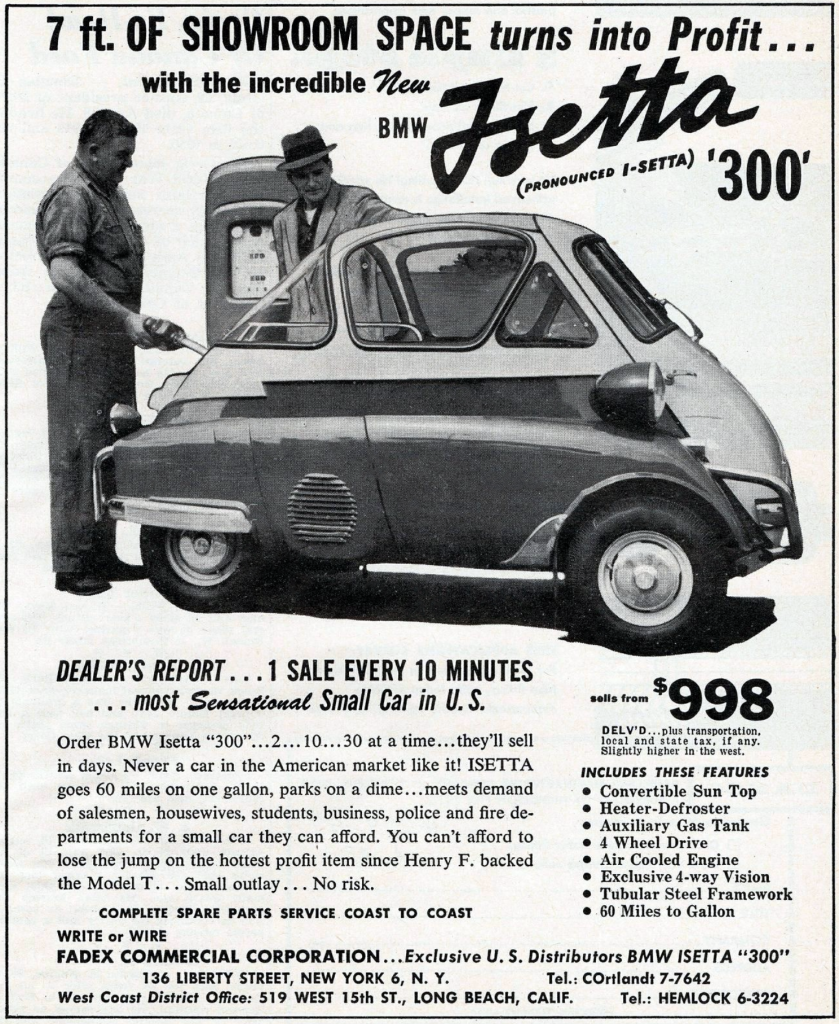 Cocktail Madness! A Gallery of Cars in Liquor Ads
1956 Bond Minicar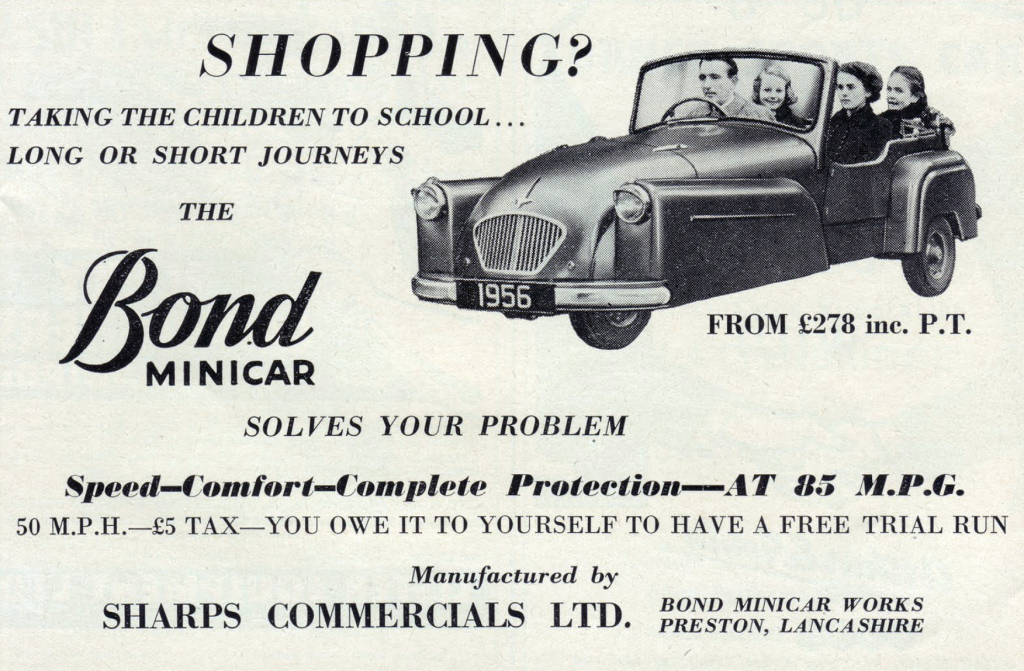 Feline Madness! A Gallery of Mercury Cougar Ads
1941 Crosley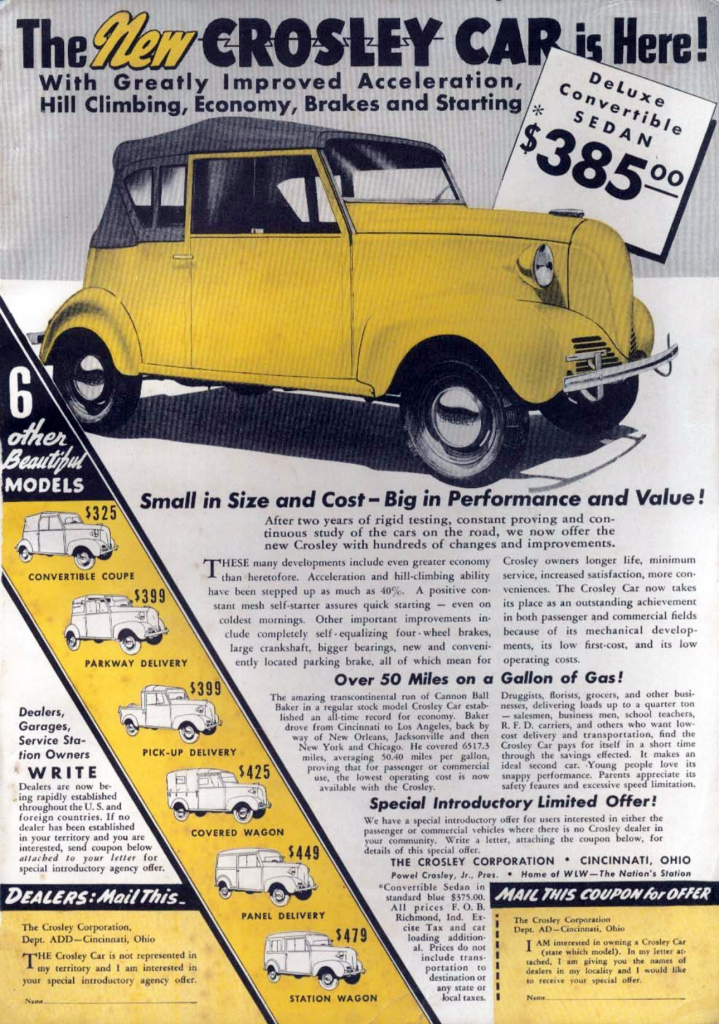 Nicotine Madness! A Gallery of Cars in Cigarette Ads
1950 King Midget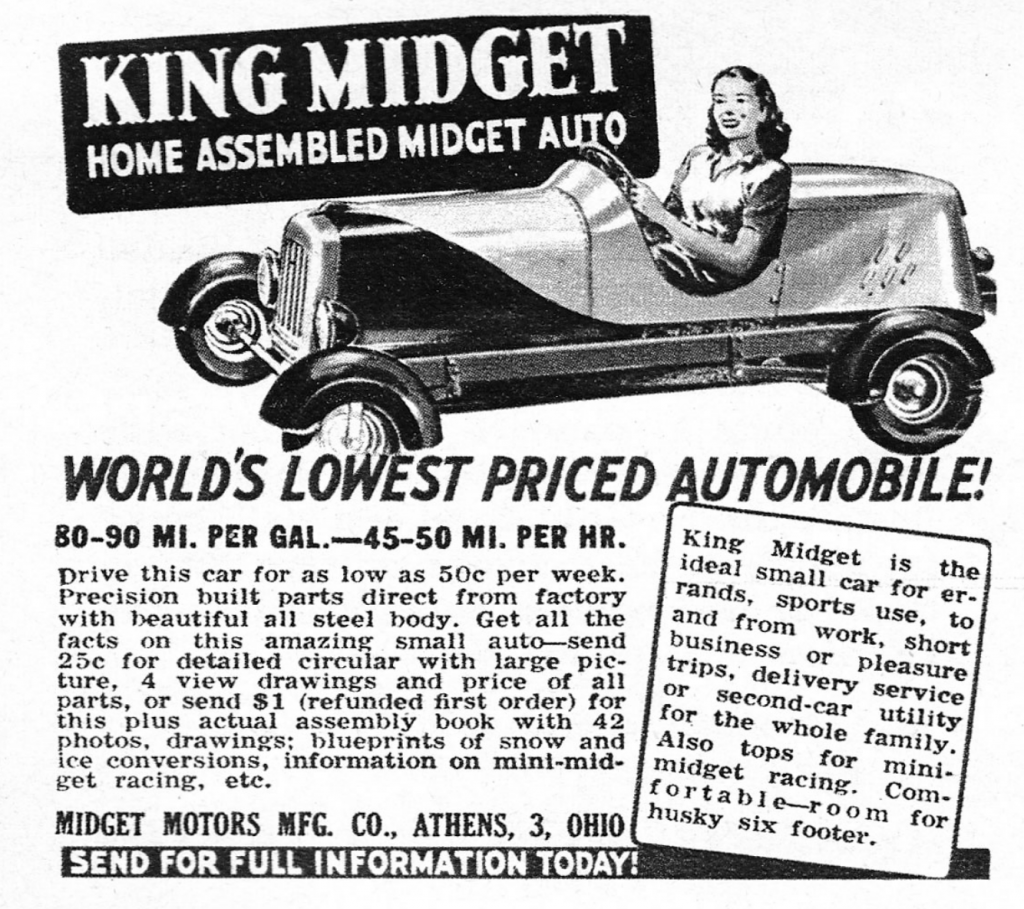 Grabowsky Madness! 10 Classic GMC Ads
1967 Morris Mini Moke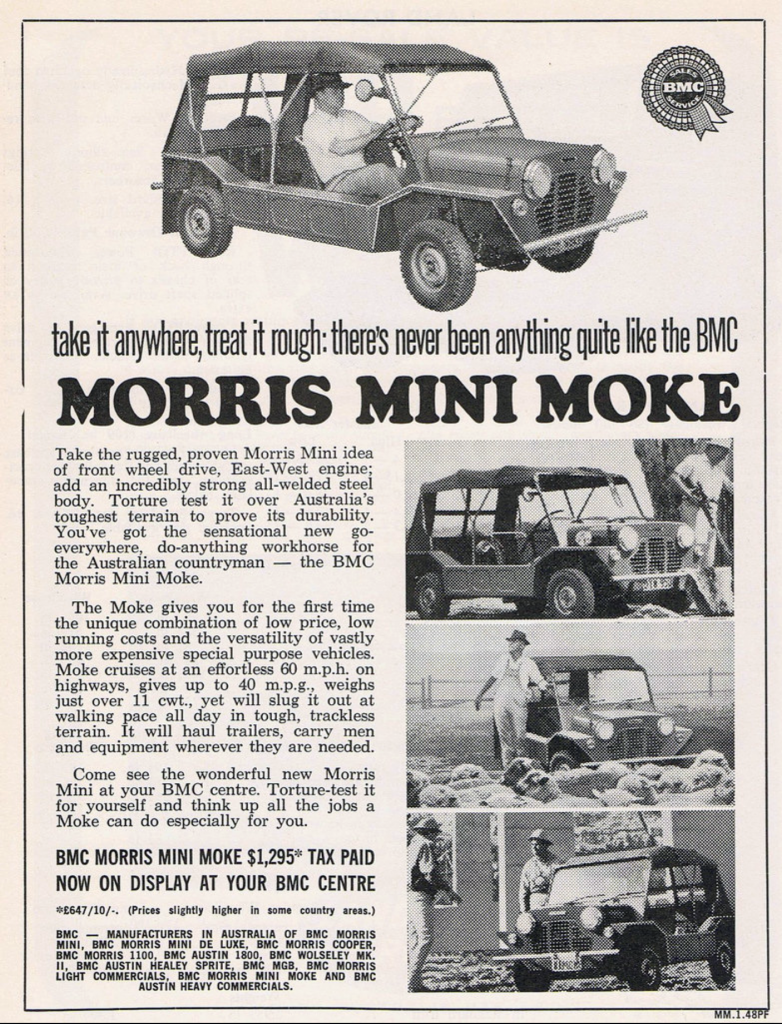 Dead-Brand Madness! 10 Classic DeSoto Ads
1960 NSU Prinz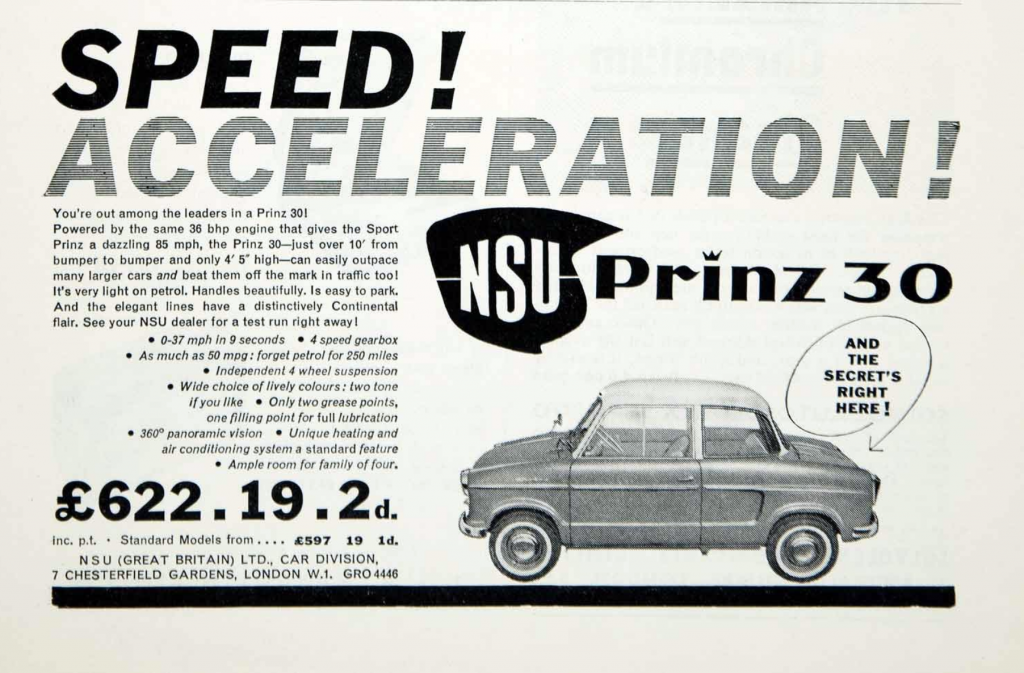 Dead-Brand Madness! 10 Classic Edsel Ads
1962 Reliant Regal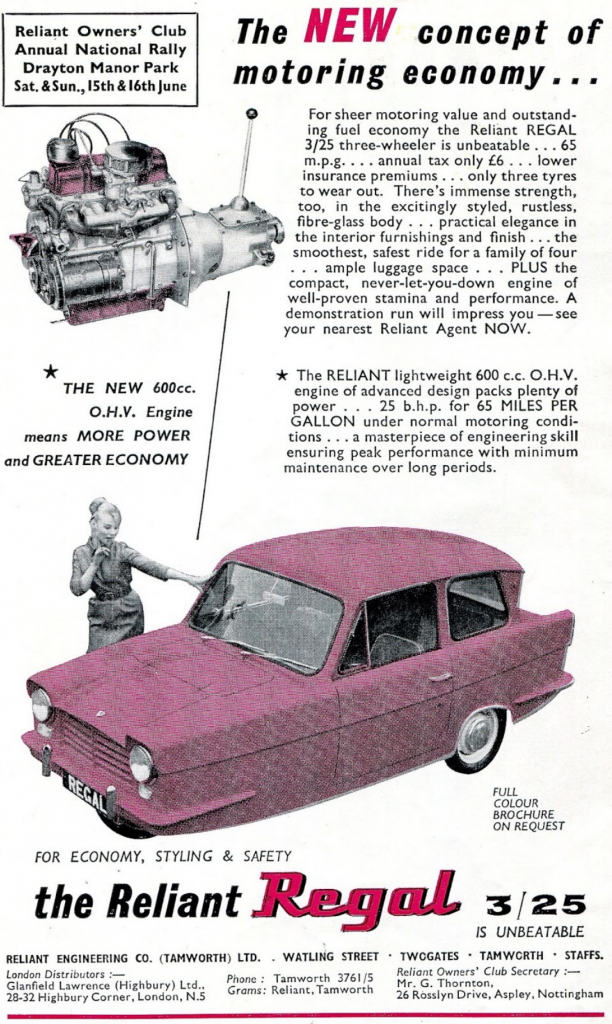 Model-Year Madness! 10 Classic Ads From 1982
1957 Scootacar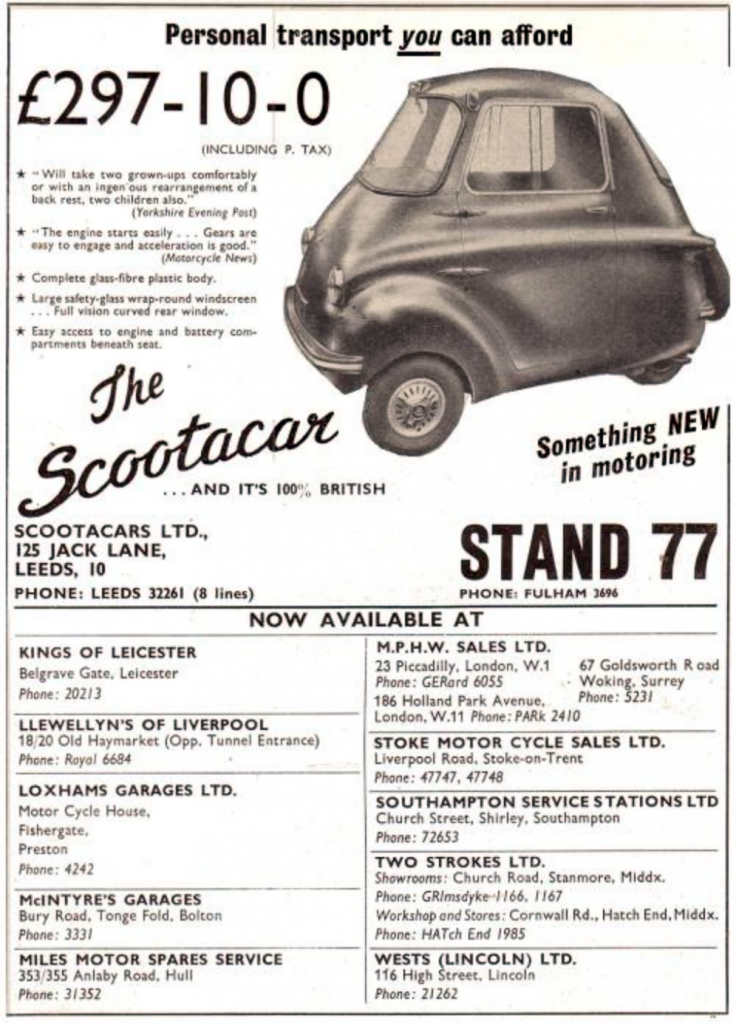 Soccer Mom Madness! 10 Classic Minivan Ads
1963 Trojan 200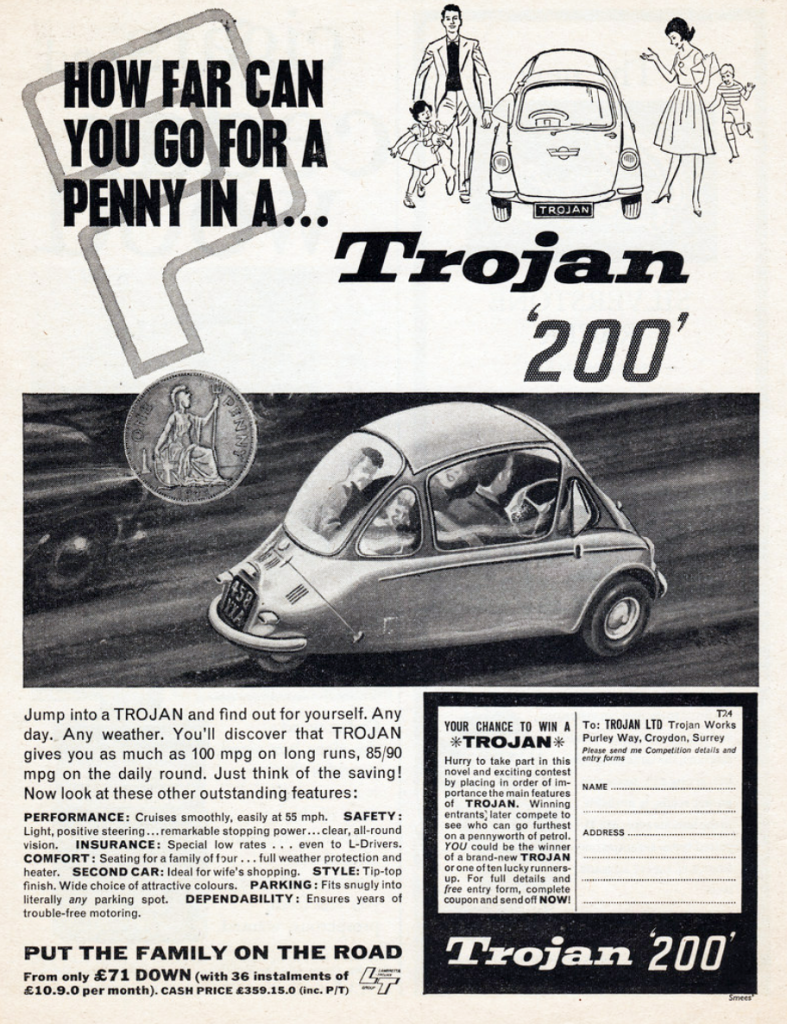 Law-Enforcement Madness! 35 Police Car Brochure Covers
Mini Car gallery