It was known internally as "LH," and it was the architecture on which a number of popular and well-regarded Chrysler Corporation large cars were built. Known for their short-hood "Cab Forward" design, the LH cars included mainstream products (Dodge Intrepid, Chrysler Concorde), luxury cars (Chrysler New Yorker, Chrysler LHS), and one long-forgotten model (Eagle Vision).
Cheap Wheels: 1999-2004 Chrysler 300M
Also planned for production, but ultimately never built, was a Plymouth LH variant named Accolade.
The LH cars first appeared for the 1993 model year, and were redesigned for 1998 and 1999, depending on the model. Added to the LH roster for 1999 was a new Chrysler model, the 300M. Designed to emulate European sport sedans, the 300M was designed as a "five-meter car," which meant that the car was shorter than five meters long overall–this because in most European markets, cars longer than five meters were considered unwieldy to drive in urban environments, and in some markets were subject to higher taxes.
Distribution of the 300M in Europe was pretty uneven, so it's unclear how well the car was received in those markets, but it proved pretty popular on our shores. So much so that the Chrysler LHS, which was similarly priced, was dropped after 2001 due to shopper preference for the "M."
Compared to the Concorde with which it shared a showroom, the 300M was more legitimately upscale, featuring a larger standard engine, premium cabin appointments, and manual-shift capability for the standard 4-speed automatic transmission. The 300M rode on the same 113-inch wheelbase as the Concorde, though as noted above, it was somewhat shorter in overall length.
The 300M was discontinued after 2004 to make way for Chrysler's new "LX" cars, a family of rear-wheel-drive large cars first realized as the Chrysler 300 sedan and the Dodge Magnum wagon. The Magnum was discontinued after the 2008 model year, but the Chrysler 300 sedan is still offered for 2021.
Presented here is Consumer Guide's original review of the 2004 Chrysler 300M (including the original "News" section at the end of the report, which details the arrival of the 2005 Chrysler 300). Note the availability of a sporty Special trim level. Added to the 300M lineup for 2002, the Special represented a fairly hefty price bump over the standard 300M, and we suspect it was fairly rare even back in the day.
2004 Chrysler 300M Review
Overview
Available satellite radio, a new navigation system, and midyear availability of a hands-free cellular-phone link highlight 2004 changes to the 300M. Appearance and major equipment are unchanged. The 300M is built on the chassis of the Chrysler Concorde and Dodge Intrepid, but is pitched as a European-flavored alternative with distinct styling and a slightly shorter body. Its V6 makes 250 hp in the base model and 255 in the performance-oriented 300M Special. Both use Chrysler's AutoStick 4-speed automatic transmission with a separate gate for manual shifting. ABS and traction control are standard. Front side airbags are optional. The Special has unique trim, lowered and stiffened suspension, higher-speed-rated tires, and xenon headlights. Both come with leather upholstery. For '04, satellite radio is a new option for both models. So is a navigation system, which includes the satellite-radio option. Also, the Special and base now come with 17-inch wheels. The Special's previously standard 18-inch wheels are now included in a new Ultimate Performance option package. Added midyear as a dealer-installed option was Chrysler's UConnect, which uses the audio system as a hands-free, wireless link to any cell phone in the vehicle. The 300M will be phased out in Spring 2004 and replaced by the new rear-drive 2005 300.
Review Flashback! 2004 Mercury Marauder
Acceleration
With more horsepower than most 6-cyl near-luxury cars, pickup and throttle response are good–and competitive with any direct rival. Test 300M Special did 7.5 sec 0-60 mph. Automatic transmission shifts abruptly in rapid acceleration.
Fuel Economy
Test 300M averaged 14.4 mpg in mostly city driving; expect slightly higher in a more even city/highway mix. Test Specials averaged 23.1 mpg in mostly highway driving, and 16.2 mpg with gas-eating performance tests. 300M Special requires premium fuel; 300M uses regular.
Ride Comfort
Base model rides firmly, but smothers bumps fairly well. Special's stiffer suspension and optional 18-inch tires make for a somewhat harsh ride on flawed pavement.
Handling
300M changes direction with surprising assertiveness. Special takes handling up a notch. Steering slightly dead on-center, though, with a trace of free play. Substantial brake-pedal pressure required in simulated panic stops, but stability is impressive, distances short.
Quietness
Road and wind noise aren't intrusive, but these cars are less isolating than import rivals. Road rumble bothersome on Specials with 18-inch tires. Most import sedans in this price range have smoother, nicer-sounding engines than this V6.
Controls
Well-placed controls with excellent tactile feel. Instrument markings can be difficult to see at dusk. Materials and assembly good overall, but not in a league with import rivals. New navigation radio is mounted too low and screen is too small for visual use; audio directions should be followed.
Cab Forward: The Chrysler LH Cars of 1994
Comfort
FRONT: Very good space and comfort. Standard heated front bucket seats. Narrow rear window compromises aft visibility.
REAR: Among the roomiest near-luxury cars, though some testers find the seat cushion unevenly contoured for best comfort. Easy entry/exit through large doors.
Cargo Room
Trunk among largest in class, but opening isn't generous. Handy 60/40 split folding rear seatback is standard.
Unsettling Transition: The 1988 Eagle Lineup
Value
These Chryslers give up a tangible measure of prestige and refinement to the top competition, and their cabin decor isn't as sophisticated. But few similarly priced rivals match their blend of interior space and overall performance.
News
The 300M was replaced in early 2004 by the 300. Built on a new "LX" platform that trades front-wheel drive for rear drive, the 300 is slightly shorter, with a longer wheelbase and more conventional looks than the "cab forward" M. Various underskin components are borrowed from parent Mercedes' E-Class, including suspension design and antiskid/traction control system. It's an effort to realize the cost-saving "synergies" promised with Chrysler's 1998 takeover by Daimler-Benz.
(Click gallery pics below for enlarged images)
Listen to the very entertaining Consumer Guide Car Stuff Podcast
Chrysler 300M Review Gallery
Chrysler 300M Review
Written by: Tom Appel
on November 19, 2020.
on November 20, 2020.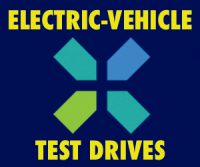 Auto Shows
Steve & Johnnie's Road Tests