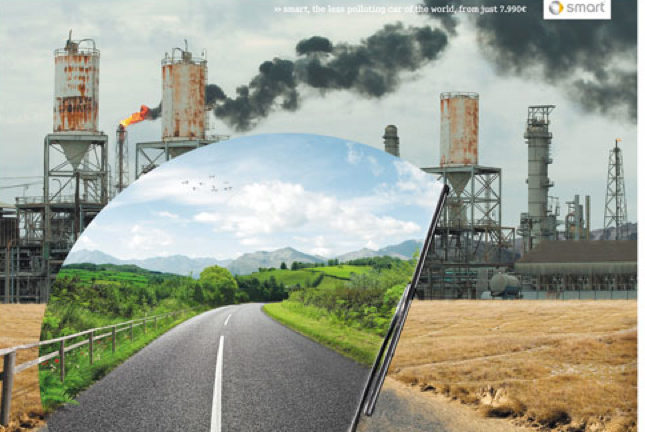 Unlike the Volkswagen Beetle, the Smart FourTwo never caught on with Americans as a small, affordable, counter-culture transportation option. Like Volkswagen, however, Smart is known for an amusing and clever ad campaign, though few Americans have ever seen it. We're correcting that here. Smart ads…
While I've never been a fan of the Smart ForTwo, I was pretty impressed with these Smart ads, created for European audiences. They call out the car's few notable qualities, including its small carbon footprint, fuel savings, ability to fit in tight spaces, and reinforced steel structure. They almost make me want to buy a Smart. Note: almost.
Note that the gasoline-can spot below is no longer relevant. Smart is transitioning the brand to an EV-only marque beginning in 2018. So, any Smart car you see moving forward is likely even cleaner than the ads below suggest. Will the Smart brand work better with an all-electric product lineup. Hard to say, but with ads like these, there's always a chance.
From a recent Consumer Guide Smart ForTwo review:
As ever, the ForTwo is an exercise in Euro-centric minimalism, sacrificing the space, refinement, performance, and dynamic ability of conventional minicars for Tinkerbell size and maneuverability. With its unusual styling and Mercedes-Benz connection, it's really more of a fashion accessory than practical daily transport. Then too, it's not exactly cheap or that stingy with gas. We think the electric version makes a better urban runabout than the gas-engine models, but none of them make much sense outside the city limits.