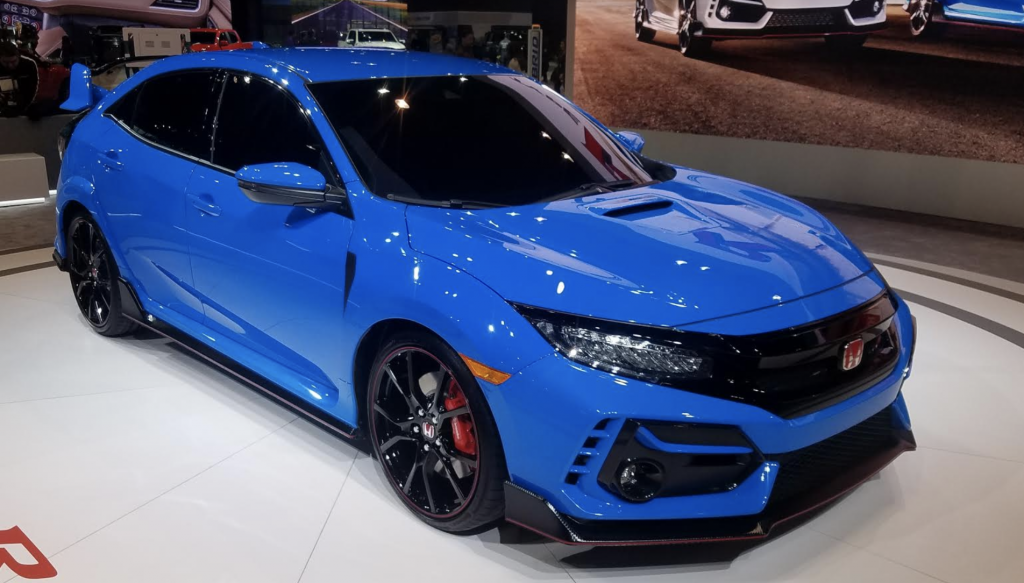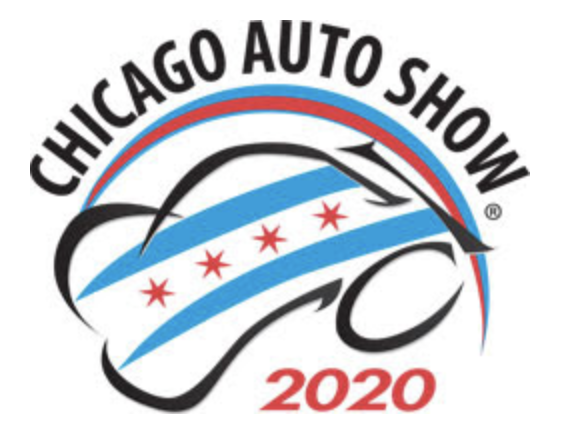 The snarkiest Civic in Honda's lineup is refreshed for 2020, and it made its U.S. debut at the 2020 Chicago Auto Show. The 2020 Honda Civic Type R gets a number of enhancements, including the Boost Blue color it wore on the floor of the Chicago show.
2020 Honda Civic Type R
There's also mildly updated exterior styling that includes a revised grille for better engine cooling, and a number of suspension revisions aimed at improving handling. New two-piece brake rotors and brake pads are designed to improve high-speed braking efficiency, the steering feel has been revised, dampers have been updated for improved ride comfort, and rear bushings are now stiffer, for better cornering grip.
Inside, there's a new Alcantara-wrapped steering wheel, and a new shifter with a restyled knob and shorter shift throws. Happily, the Honda Sensing suite of safety and driver-assistive technologies is now standard equipment.
The turbocharged 2.0-liter, 306-hp 4-cylinder is unchanged, along with its close-ratio 6-speed manual transmission and driver-selectable drive modes (Comfort, Sport, and +R). However, the Type R gains a version of the Civic Si's Active Sound Control feature, which pipes in enhanced engine sound through the audio system's speakers.
Additional details and pricing for the 2020 Honda Civic Type R will be available closer to its on-sale date later this winter.
CG Says:
The Civic Type R is one of the best front-wheel-drive performance compacts we've ever driven, and the 2020 enhancements should help it keep its spot at the top of the list against rivals such as the Hyundai Veloster N and Volkswagen Golf R. And you know what? Props to Honda for sticking to its guns and not toning down the Civic Type R's aggressive exterior styling with this 2020 refresh. Some shoppers are turned off by the Type R's "boy racer" looks, but there is lots of function backing up the form. Likewise, many enthusiast drivers scoff at "fake" piped-in engine sounds, but we're OK with those too. If it's a high-revving noise that enhances the fun behind the wheel, we don't get too hung up on where the sound comes from… especially in a masterfully tuned, track-ready machine like the Type R.