Buying a car isn't for the feint of heart. Even for folks who enjoy shopping, the rigors of identifying, locating, committing to, and paying for a new vehicle can take their toll. For these reasons, folks often rush through the process, unfortunately skipping steps that help put the right vehicle (at the right price) in their garage.
Maybe it's because car ownership has become a necessary evil in the eyes of many shoppers, but the same folks who might spend months–even years–locating the perfect home, will attempt to condense the entire car-selection process into a single weekend.
Fun fact: At current national averages, the typical new car will cost you around 30 mortgage payments. If you're going to commit that kind of money to something, something that you're likely to use every day for the next several years, why not be absolutely certain you're making the right purchase?
Presented here are the first 5 tips in a series of hopefully helpful pointers meant to walk you through the new-car purchase process. Maybe you don't care much about cars–and that's fine—but if you're shelling out new-car money, you deserve to end up in a vehicle that's as perfect for you as possible. Let us help.
Find the Time
If the lease on your current vehicle is up next week, you've already skipped this step. While it is certainly possible to purchase a new car in a few hours, determining which vehicle is best for you can—and should–take much longer.
The less you rush through the process, the more likely you are to end up in the right car, at the right price. Much of the time you'll spend narrowing down the choices you have will come in the test-drive phase of this processes. Allow yourself at least 3 days to visit dealerships and evaluate first hand the vehicles available to you.
You will also want to allow a day or two to close the deal on your purchase. Price negotiation can be taxing, but agreeing too readily to a deal can mean "leaving money on the table," as auto sales folks like to say.
Click here for our handy automotive glossary
Find the Money
Before you begin shopping, you'll want to know just how much vehicle you can buy. If you are currently making car payments, you can use your current monthly outlay as a starting point. Are you comfortable adding to that payment and moving to a larger or better-equipped vehicle? Perhaps you'd like to cut back a little. Keep in mind; car prices have gone up since the last time you made a purchase, so backing off of what you're currently paying may prove difficult.
Here's a quick rule of thumb: Assuming you come up with a 20-percent down payment on the loan (this may come largely from the vehicle you trade in) each $1000 you borrow will cost you roughly $19 a month.
For example, if your next car comes to $35,000 with tax, you'll be paying, roughly, $500 monthly. We come to this figure by deducting your 20-percent down payment ($7000) from the purchase price, and dividing what's left ($28,000) by $1000. As we said, for each $1000 you borrow (in this case 28 thousands) you'll pay about $19 each month. Multiply $28 by 19 to get a payment of $504. The rule of 19 assumes financing for 60 months at a 5-percent interest rate. You may be able to find a lower rate.
Looking at used cars? Here's what's out there for around $250 a month
Find the Good Stuff
The best way to begin shopping for a new car is to know what it is you like about your current car. We recommend spending your next week of commuting making special note of what you like about your current vehicles. The more detailed your list is, the better prepared you will be when it comes time to test drive new cars.
A good way to begin this process is to start with the seemingly more-important features, and work your way down. Obvious first considerations would be power, smoothness, quietness, visibility, and seat comfort. Lesser considerations might include ease of entry, small-item storage space, audio control functionality, and features you really appreciate (things like heated seats, rearview camera, satellite radio, and sunroof).
Be sure to include even seemingly trivial features if they play some role in improving your behind-the-wheel experience. What you are creating is a test-drive checklist customized to your wants and needs.
Cigarettes? Coffee? Break a Bad Habit, Buy a Better Car
Find the Bad Stuff
It may make sense to create this list independently of the "good stuff" list, but ultimately it will serve the same purpose. Again, start with the big stuff and work your way down. Consider elements of your current vehicle that you may have grown accustomed to, but were never completely satisfied with.
Excellent considerations for this list include a too-firm ride, wind noise at highway speed, visibility blind spots, just a dull-looking cabin. Lesser objections worth noting might involve awkward control placements, a too-small glove box, and hard-to-read instruments. Ultimately, everything you dislike about your current vehicle, even the color, should be noted.
5 Habits to Break for Better Gas Mileage
Find Out What's Out There
Once you're done making note of what you like and don't like about your current vehicle, begin taking note of what you see on the road that interests you. This is a good time to open up to the idea of moving into a different class of vehicle. Don't limit your options to just vehicles similar to the one you're currently driving.
It's common for folks to move from a small or midsize sedan or hatchback to a small or midsize crossover. The point is, you're in the exploratory phase of the shopping process, and should remain open to new options. This is the time to consider how your family situation—and thus vehicular needs–may change during the period you will be driving your next car or truck.
This is the time to ask friends and neighbors about their vehicles. Also, begin checking out professional reviews to get an idea of which vehicles are best regarded by the folks that review them for a living. We humbly recommend spending some time with Consumer Guide's Best Buy list to get a feel for which vehicles we recommend in each class.
Check out Consumer Guide's Best Buys
Next:
5 Simple New-Car Shopping Tips: Phase 2, Creating a Test-Drive List
Written by: Tom Appel
on November 5, 2014.
on March 7, 2017.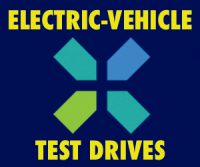 Auto Shows
Steve & Johnnie's Road Tests