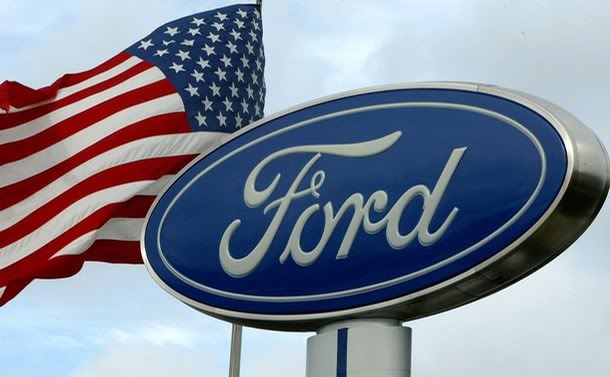 For 2012, Consumer Guide Automotive bestowed Best Buy Awards to 59 vehicles in 18 classes. That list has been widely distributed, but with one omission: It did not include where the vehicles were built.
Polls have determined that roughly one-third of Americans will only buy cars built by U.S. automakers (Ford, GM, and Chrysler), and many others are concerned about where the cars are assembled. For example, the Ford Fiesta is built in Mexico, but the Honda Accord is assembled in Ohio.
For those car shoppers who bleed red, white, and blue, I compiled a list of All-American Best Buys—CGA Best Buy Award winners that were manufactured by Ford, GM, and Chrysler and assembled right here in the US of A.
12 Most-Expensive American Coupes of 1969
2012 All-American Best Buys
Compact Car: Ford Focus
Premium Midsize Car: Cadillac CTS
Large Car: Buick LaCrosse
Sporty/Performance Car: Ford Mustang
Premium Sporty/Performance Car: Chevrolet Corvette
Midsize SUVs: Chevrolet Traverse, Dodge Journey, GMC Acadia
Premium Midsize SUV: Buick Enclave
Large SUVs: Chevrolet Suburban, Chevrolet Tahoe, Ford Expedition, GMC Yukon
Large Pickup Trucks: Ford F-150, Ram 1500
Minivans: Chrysler Town & Country, Dodge Grand Caravan
These are 2012 Best Buys produced by foreign automakers but assembled in the United States:
Compact Car: Honda Civic
Midsize Cars: Hyundai Sonata, Kia Optima, Toyota Camry
Premium Midsize Car: Acura TL
Large Car: Toyota Avalon
Premium Sporty/Performance Car: Audi A5
Midsize SUVs: Honda Pilot, Kia Sorento
Premium Large SUV: Mercedes-Benz GL-Class
Compact Pickup Truck: Toyota Tacoma
Minivan: Honda Odyssey
Check out our current Best Buys
American Best Buys