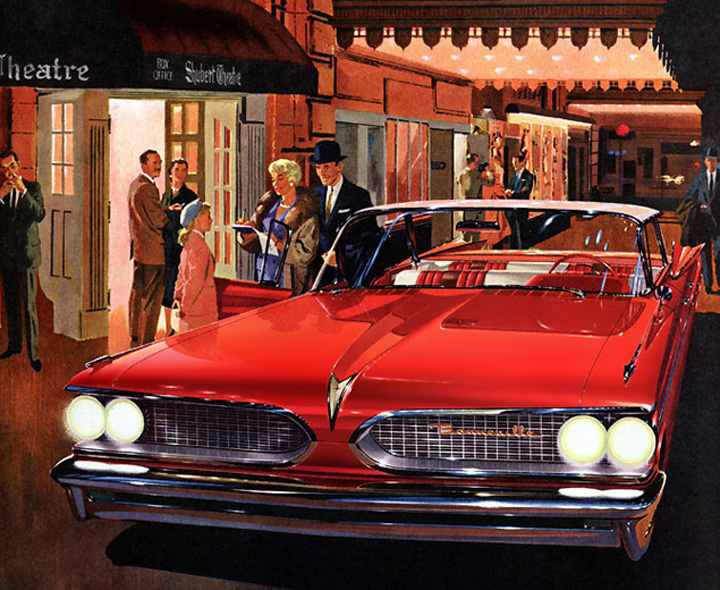 If you saw a Pontiac ad or brochure from 1959 through 1971, you were probably admiring the work of Arthur Fitzpatrick. Fitzpatrick, along with his collaborator, Van Kaufman, produced all of Pontiac's illustrations, and Pontiac relied more heavily on artwork than other automakers in the Sixties. Their work is identified by the initials "AF VK."
Art Fitzpatrick started as an auto stylist. Preferring the freelance life to the corporate world, he switched to advertising illustrations after World War II. He did work for Mercury, Kaiser, Buick, and others before signing an exclusive contract with Pontiac.
Fitzpatrick had a talent for capturing shadows and reflections on cars. He also admitted that he "enhanced" the proportions. Pontiac was touting its "Wide Track" stance, so Fitzpatrick naturally made his cars wide. With Fitzpatrick's deft hand, this enhancement made the drawings more stunning.
Fitzpatrick drew the cars while Kaufman rendered the backgrounds. Both men traveled extensively and took photos for potential backgrounds. Pontiacs are shown on beaches, European streets, and ski slopes. Part of the appeal of a Fitzpatrick illustration is the sophisticated lifestyle shown. Fitzpatrick's Pontiac world was never mundane.
For more on Art Fitzpatrick, see the April 2004 issue of Collectible Automobile.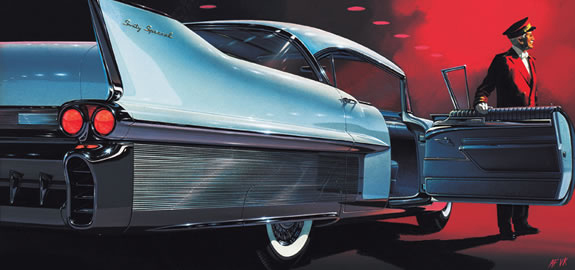 Pontiac increased the spread between wheels five inches in 1959, and for decades afterward it touted its "Wide Track" stance. Here, Fitzpatrick "enhances" the width of a 1960 Pontiac Bonneville to good effect.
Fitzpatrick art could be "psychedelic" before psychedelic was fashionable. Pictured is a 1960 Pontiac convertible.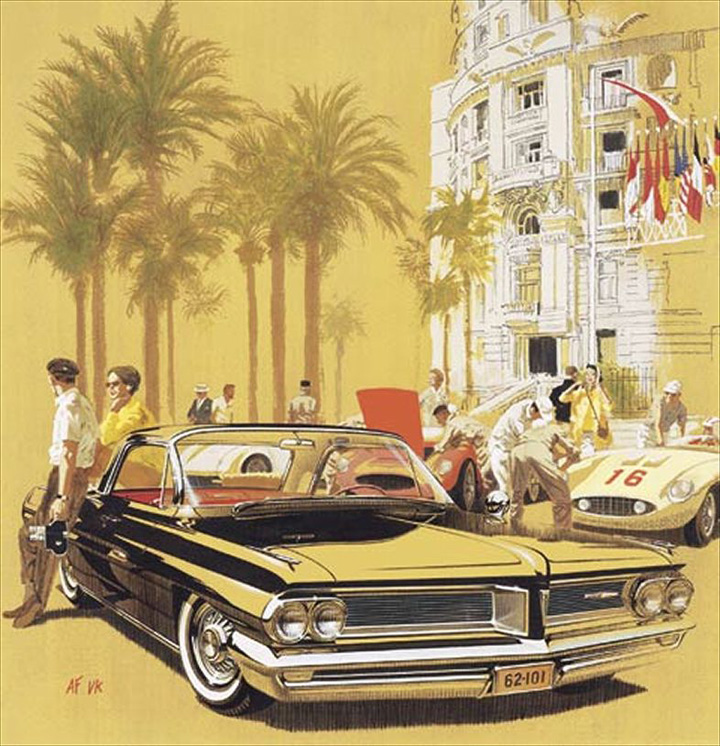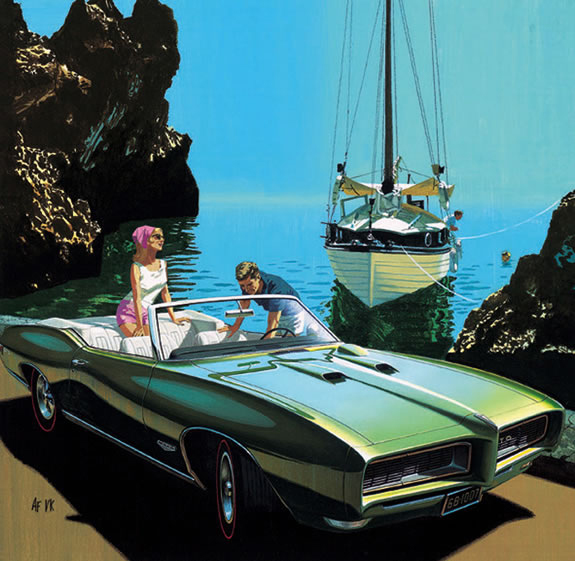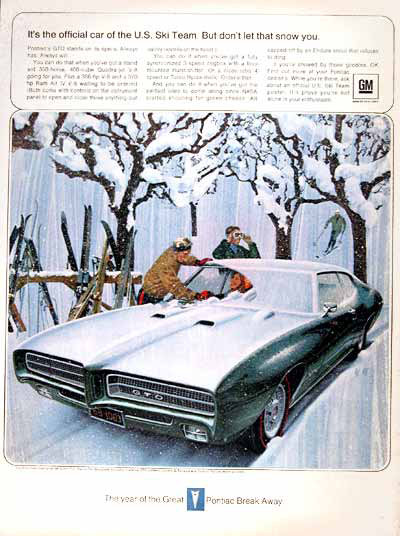 Bikini Madness: 5 Great Car Ads Set at the Beach