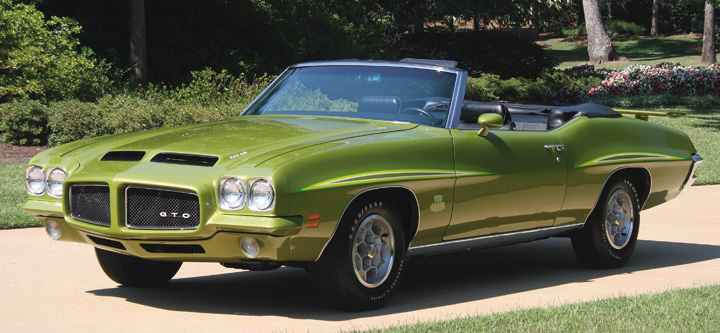 Note: This article is reprinted from the December 2013 issue of Collectible Automobile.
The quintessential American muscle cars of the Sixties and early Seventies were, in many ways, all about the numbers. Cubic inches, horsepower, torque, axle ratio, quarter-mile time in seconds: There were so many ways to attempt to quantify which one was king of the street and strip. But there was one other group of numbers that become increasingly important to keep in mind. That was the sales figures. Nowhere did that seem to matter as much as it did at Pontiac.
Photo Feature: 1970 Shelby GT-500 Fastback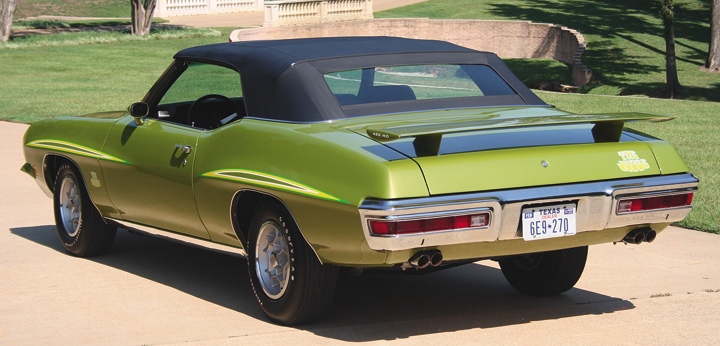 It was Pontiac that started the stampede of sensible midsized cars turned power-hungry when it brought out the GTO in 1964. In no time flat, the "Goat" had imitators and competitors galore.
For some manufacturers, their muscle car was a nice "halo" model that kept the brand in the enthusiast-press headlines and drew the curious into showrooms, where they'd wind up with a station wagon instead. But at Pontiac, which had made sporty cars (even ones that just looked that way) its mission, the GTO managed to work itself solidly into the sales picture.
That was fine when sales were strong. But when hot-car insurance rates began squeezing potential buyers out of the market for muscle, Pontiac felt the pinch. Consider that in 1968, when the division produced 346,406 intermediates, roughly 25 percent of them were GTOs. But by 1971, the overall total had tumbled by 52 percent—to 165,638—just 6.4 percent of which were GTOs. From 87,684 built for '68, demand fell off to just 10,532 in '71. When the Goat caught cold, Pontiac sneezed.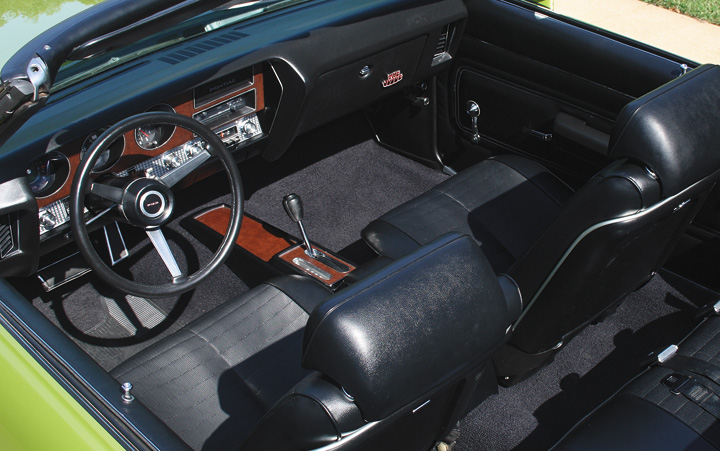 One side effect for today's collectors is that winnowing created some real rarities. A case in point is the car featured here. As a 1971 GTO convertible with The Judge option package, it was one of just 17 made that way. Even the more abundant Judge hardtop attracted just 357 customers.
Nineteen seventy-one would be the last year for the GTO as a stand-alone series. For 1972, it would revert to option status (as it had begun). It would also be the last year for The Judge, which been around since 1969 with its pop-art graphics, decklid spoiler, mag-style Rally II wheels, and uprated Ram Air engine.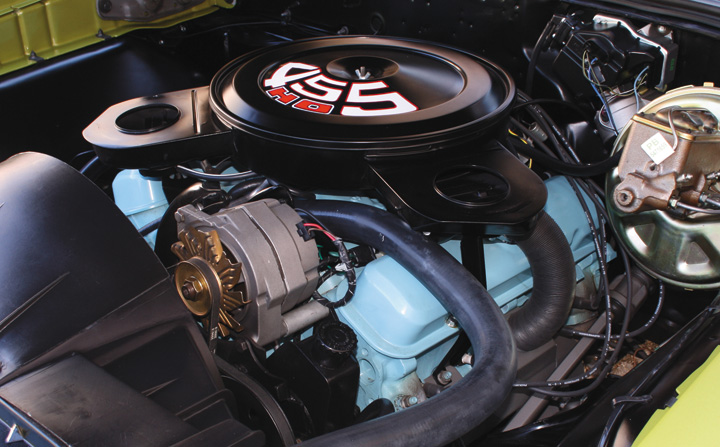 The '71 Judge had a new standard power source, a 455-cid "HO" engine designed to provide true muscle car performance while still operating on a reduced compression ratio, which General Motors had prescribed for all of its powerplants that year. Fed through a four-barrel carburetor, the 455 HO made 335 bhp at 4800 rpm and a stout 480 pound-feet of torque at 3600 revs.
Midsize '71 Pontiacs were on the same basic body shells that had come in for 1968, but GTOs received a nose job. A redesigned bumper of forgiving "Endura" material encircled twin blacked-out diamond-mesh grilles. A lowered hood included two wide functional scoops.
The Judge package added $395 to the tab for a GTO, which started at $3446 as a hardtop or $3676 as a convertible. Our restored feature car, which belonged to Tom Chinn of Longview, Texas, when it was photographed, sports a number of additional extra-cost items. They include a floor console for the three-speed automatic transmission (itself an option), an AM radio, body-color sport mirrors, power brakes, and new "honeycomb"-pattern wheels that were a $100 upgrade over the standard Rally IIs.
There's another number to consider with this car: one. That's how many Tropic Green Judge convertibles were made in 1971, Chinn said.