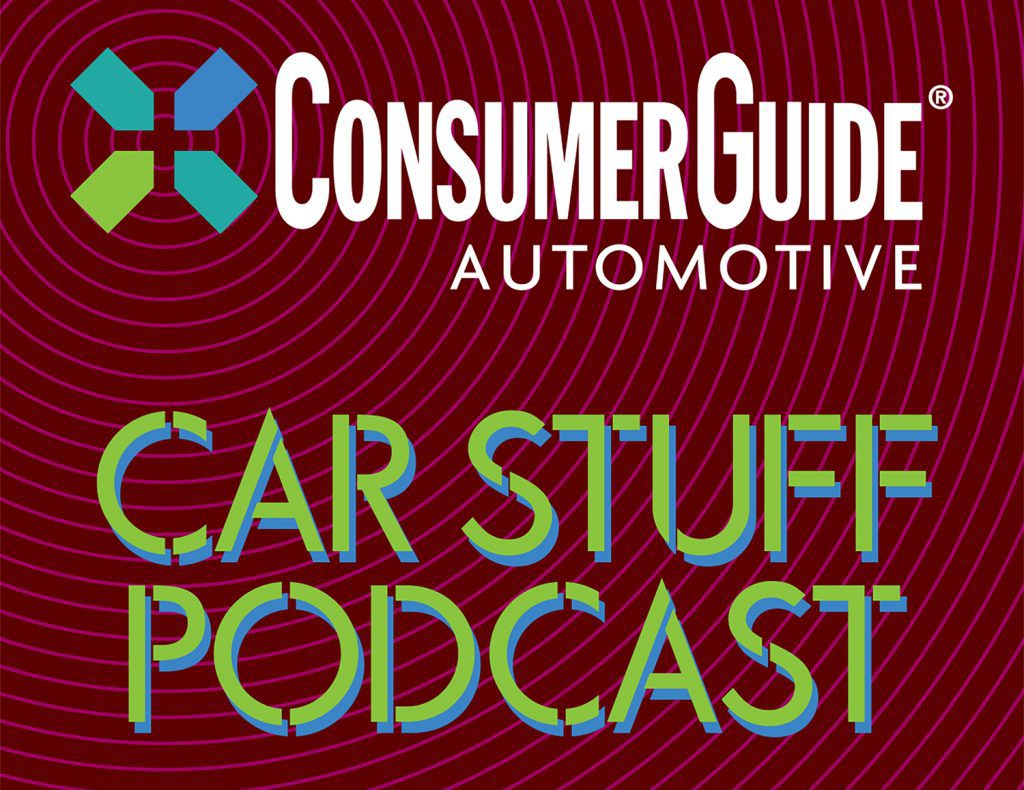 Whether you drive a car, need a car, or just occasionally bum a ride with friends, you've come to the right place. Join the editors of Consumer Guide Automotive as they break down everything that's going on in the auto world. New-car reviews, shopping tips, driving green, electric cars, classic cars, and plenty of great guests. This is the Consumer Guide Car Stuff Podcast.
Episode: 111
Broadcast date: December 19, 2021
Guest: Mike DesMarais
Catalytic Converter Thefts, Hyundai Ioniq 5
Host Tom Appel and co-hosts Jill Ciminillo and Damon Bell start the show by discussing the new-for-2022 Hyundai Ioniq 5. Mike DesMarais, Field Operations Specialist for Midas, joins us to talk about the recent rise in catalytic-converter thefts and how you can protect yourself. Tom has a "Hyundai Venue or Rolls-Royce Phantom?" quiz for Damon and Jill, and Damon runs down the latest articles on the Consumer Guide Daily Drive blog–including a test-drive review of the redesigned-for-2022 Mitsubishi Outlander compact SUV.
The Consumer Guide Car Stuff Podcast is broadcast every Sunday on Chicago's WCPT AM 820 at 1:00 PM CST.
Discussed this week:
Mesa Midas Shop Offers Catalytic-Converter Etching
Test Drive Gallery: 2021 Toyota RAV4 Prime XSE
Quick Spin: 2022 Jeep Wrangler Rubicon 392 Xtreme Recon
Test Drive: 2022 Mitsubishi Outlander SEL
Favorite Car Ads: 1959 Rolls-Royce