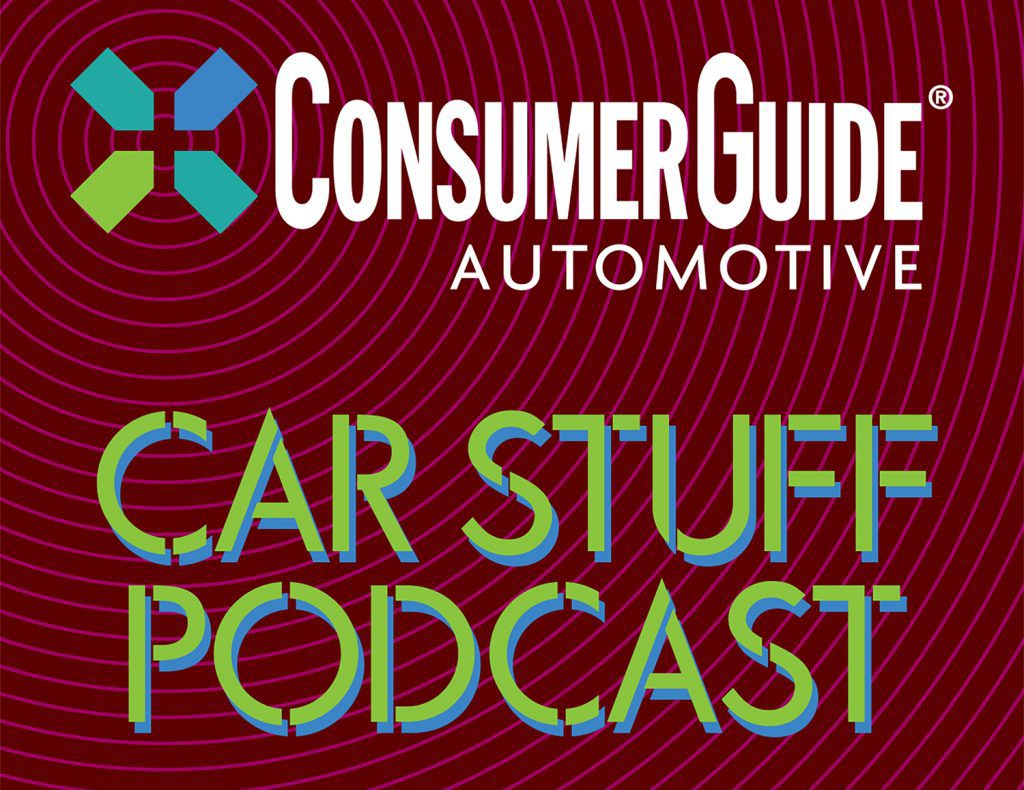 Whether you drive a car, need a car, or just occasionally bum a ride with friends, you've come to the right place. Join the editors of Consumer Guide Automotive as they break down everything that's going on in the auto world. New-car reviews, shopping tips, driving green, electric cars, classic cars, and plenty of great guests. This is the Consumer Guide Car Stuff Podcast.
Episode: 133
Broadcast date: May 22, 2022
Guest: Jonathan Levy
EV Public Charging Basics, 2023 Nissan Z
Host Tom Appel and co-hosts Jill Ciminillo and Damon Bell start the show by discussing the redesigned-for-2023 Nissan Z sports car. Jonathan Levy, Chief Commercial Officer at EVgo, joins us to talk about EVgo's public fast-charging network for electric vehicles. Tom has a "disc brakes or drum brakes?" quiz for Damon and Jill, and Damon runs down the latest articles on the Consumer Guide Daily Drive blog, including a test-drive review of the 2022 Chevrolet Equinox RS.
The Consumer Guide Car Stuff Podcast is broadcast every Sunday on Chicago's WCPT AM 820 at 1:00 PM CT.
Discussed this week:
Consumer Guide Car Stuff Podcast, Episode 64; Nissan Z History
Test Drive: 2022 Chevrolet Equinox RS
Forgotten Concept: Ford Mustang RSX
Follow the crew:
Tom on the radio:
The Crew
To advertise on the Car Stuff Podcast call Andy Lieb: 847-291-7414
EV Public Charging Basics
Consumer Guide Car Stuff Podcast, Episode 132: Toyota's Rumored 3-Row Crossovers, VW Plans To Revive the Scout as an EV
EV Public Charging Basics