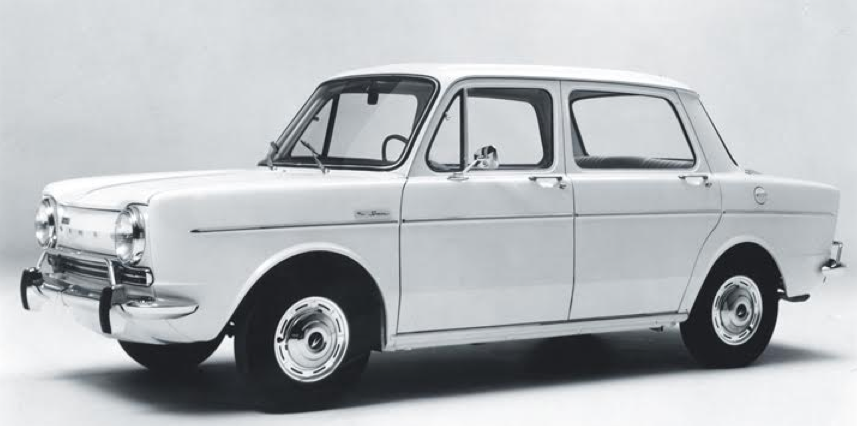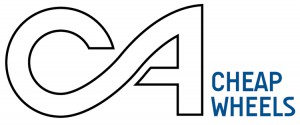 by Don Sikora II
Note: The following story was excerpted from the December 2015 issue of Collectible Automobile magazine.
Back in the Fifties, when Americans started buying imported cars in significant numbers, the Big Three responded with "captive imports" made by their European branches. Ford and GM looked to West Germany and the UK, but Chrysler's earliest imports came from France. One of them, the 1963-68 Simca 1000 sedan, is the subject for this installment of Cheap Wheels. 
Simca, an acronym for Société Industrielle de Mécanique et Carrosserie Automobile, was originally set up as Fiat's French affiliate in the mid Thirties. Ford became part owner in 1954 when Simca took over Ford's French operations, including the plant at Poissy. In 1958, Chrysler purchased a 25-percent interest in Simca in a deal that included Ford's stake. By 1963, Chrysler owned 63 percent of Simca.
The Simca 1000 was a small rear-engine, rear-drive, four-door sedan with an upright three-box shape. It was introduced at the Paris Motor Show in October 1961, but U.S. sales commenced in 1963. Front and rear styling recalled Chevrolet's Corvair, but the smaller-scale Simca only had two headlights and taillights rather than the Chevy's four of each.
The little Simca used unitized construction, ran on an 88-inch wheelbase, was 149.5 inches long, and weighed 1610 pounds. By comparison, a 1963 Plymouth Valiant was nearly 40 inches longer and 900 pounds heavier.
The 1000's water-cooled four-cylinder engine displaced 944cc, or 57.6 cubic inches. It was initially rated at 50 horsepower and 54 pound-feet of torque, but later was boosted to 52, then 55 horses. It was an ohv design with a cast-iron block and an aluminum head, and was mounted longitudinally with a 15-degree incline to the driver's side. The four-speed manual transmission had a floor shift and Porsche-style synchronization in all forward gears. 

In a June 1963 Car and Driver comparison test, a 1000 ran 0-30 mph in 6.5 seconds. But 0-60 mph took a considerable 24.6 seconds—longer than the car's 22.9-second quarter-mile time. Top speed was 81 mph. Relatively, though, that wasn't bad: The 36-bhp NSU Prinz-4 against which it was tested turned in a 0-60 time of 46.5 seconds! In a May 1966 test, Motor Trend's 52-horse top-trim 1000 GLS reached 60 mph in 20.6 seconds and averaged 34.5 mpg over about 1000 miles.
The 1000 had four-wheel-independent suspension with a transverse-leaf spring up front and swing axles out back. Weight distribution was dreadful, with 64 percent of the car's pounds on the rear axle. C/D's 1963 report detailed that the 1000 was slow to respond to steering inputs when driving in a straight line, yet suffered from "near-complete loss of directional stability" when encountering changes in road camber, less-than-perfect road surfaces, or even air turbulence from large vehicles. The car was also "terribly sensitive to side winds." 
Early American-market cars came in a single trim level, and in 1963 prices started at $1595. By 1966, there were Standard ($1615), midgrade Deluxe, and top-line GLS ($1663) versions. The '68s (priced from $1655) are easy to spot from the front because they have individual "SIMCA" lettering set between the headlights, and the trim piece above the bumper is wider and extends below the headlights. Interestingly, this "new" face looked much like the one European-market 1000s used all along.
For the U.S., Simca replaced the 1000 for '69 with an upgraded version dubbed the 1118. On June 24, 1971, Chrysler announced that Simca imports to the States were ending because of slow sales. All of Chrysler's European operations were sold to Peugeot in 1978, and the Simca name was replaced with Talbot.
Pros:
• Compact size suited to small parking spots and crowded urban areas.
• Passenger room better than expected.
• On the right road, it can be quite enjoyable to drive a slow car fast.
Cons:
• Road testers cited leisurely acceleration and directional-stability issues as
reasons to stay off the expressway.
• Reviewers also criticized slow steering and questioned if the 1000's four-wheel drum brakes were up to the task.
• Tiny bodywork makes standard sealed-beam headlights look huge.
Final Drive:
Ownership of a half-century-old Simca is probably best reserved for the most optimistic and mechanically clever cheap-wheelers. A fully equipped workshop, mastery of Google to track down spare parts, and fluency in French probably wouldn't hurt either.
Subscribe to Collectible Automobile
Simca 1000 Sedan
Simca 1000 Sedan