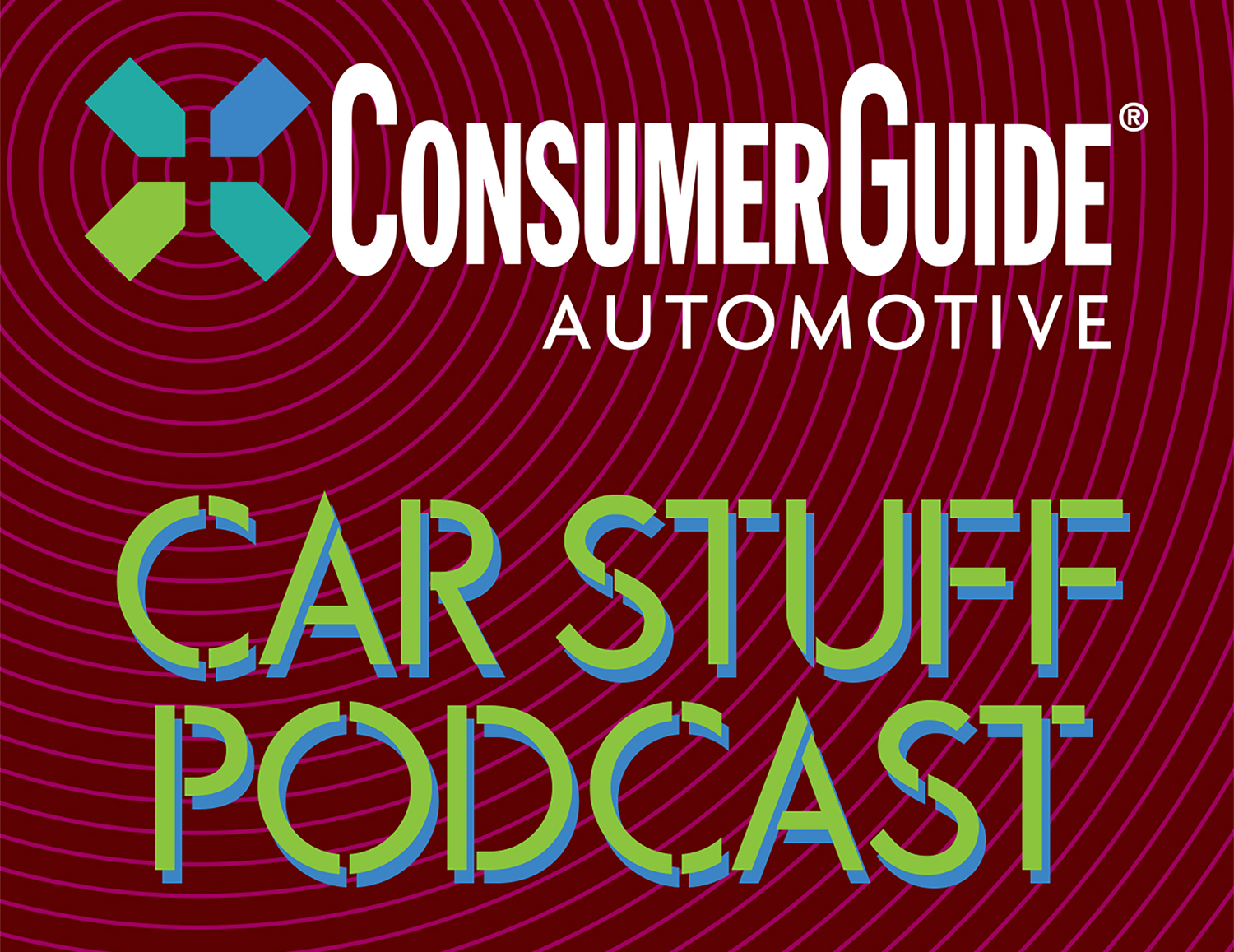 Whether you drive a car, need a car, or just occasionally bum a ride with friends, you've come to the right place. Join the editors of Consumer Guide Automotive as they break down everything that's going on in the auto world. New-car reviews, shopping tips, driving green, electric cars, classic cars, and plenty of great guests. This is the Consumer Guide Car Stuff Podcast.
Car Seat Mistakes, RIP Ford Flex
Episode: 1
Broadcast date: November 3, 2019
Guest: Jenni Newman, Cars.com
The show kicks off with a discussion of Ford's decision to discontinue the Flex, its boxy three-row, seven-seat crossover wagon. Next, we talk about the 2020 Toyota Avalon Limited, one of our Consumer Guide test-fleet vehicles this week. Cars.com Editor-in-Chief Jenni Newman then joins us in-studio for a wide-ranging discussion on common car-seat mistakes parents make, Cars.com's 2019 Car Seat Check Honor Roll, and what new vehicles we would buy with our own money–and which "dream vehicles" we'd choose if cost was no object. Tom also poses a surprisingly tricky question for the weekly Car Stuff Power Quiz. Hosted by Tom Appel and Damon Bell.
The Consumer Guide Car Stuff Podcast is broadcast every Sunday on Chicago's WCPT AM 820 at 1:00 PM CST. It is available as a podcast shortly thereafter.
Consumer Guide Publisher Tom Appel on the Nick Digilio Show
Discussed this week: