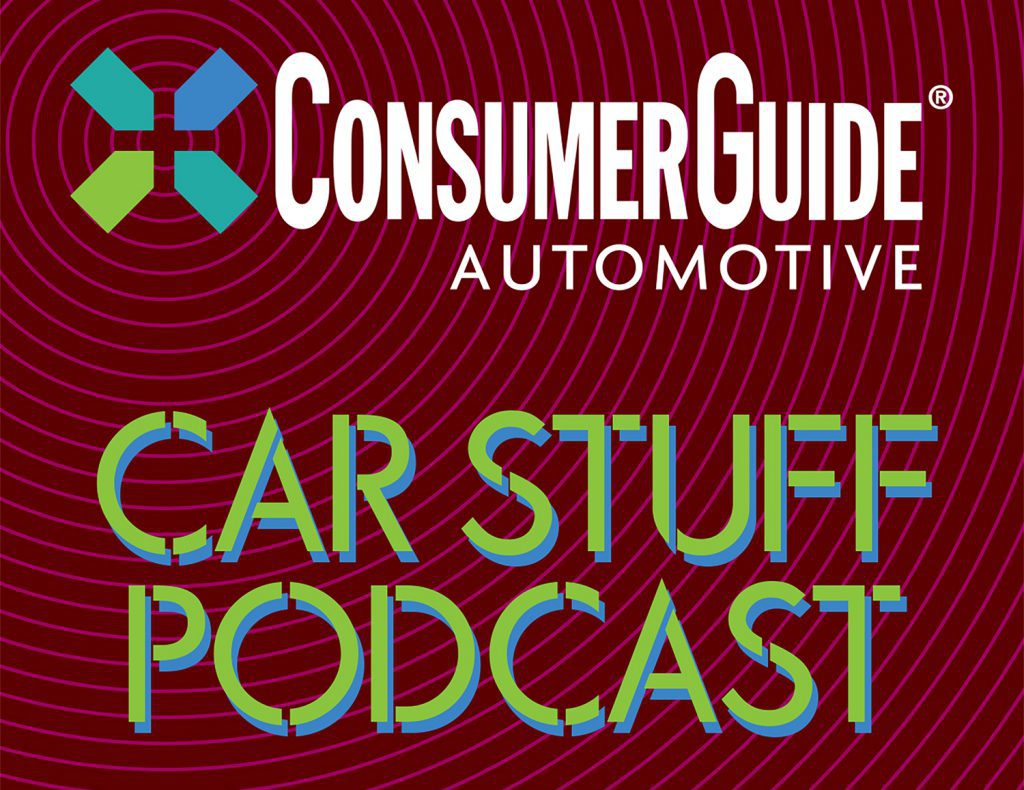 Whether you drive a car, need a car, or just occasionally bum a ride with friends, you've come to the right place. Join Jill and Tom as they break down everything that's going on in the auto world. New-car reviews, shopping tips, driving green, electric cars, classic cars, and plenty of great guests. This is the Consumer Guide Car Stuff Podcast.
Episode: 179
Broadcast date: August 14, 2023
Guest: Tim Esterdahl

Goodbye Nissan Titan, Hello Hyundai Santa Fe, Accessorizing a Pickup Truck
This week Tim Esterdahl of Pickup Truck Plus SUV Talk guest hosts for Tom who is still under the weather. Jill and Tim open the show by discussing the demise of the Titan, Nissan's ill-fated and slow-selling large pickup truck. The conversation extended to the likelihood of Toyota bringing a small pickup truck to the U.S. to compete with Ford's popular Maverick. Jill shared her thoughts on the radically redesigned Hyundai Santa Fe, which is due to arrive in showrooms next year.
In the second segment Tim talked about his recent experiences modifying his own pickup. Tim has made a number of updates to his truck, most of which he installed himself.
In the third segment Tim is subjected to Jill's light-duty-truck quiz.
…
The Consumer Guide Car Stuff Podcast is broadcast live every Monday at 3:00 PM CT
on the TalkZone Radio Network.
Discussed this week:
Coming Soon? 2025 Toyota Stout Pickup
Tom on the radio:
The Crew
To advertise on the Car Stuff Podcast call Andy Lieb: 847-291-7414   
Goodbye Nissan Titan
Consumer Guide Car Stuff Podcast, Episode 178: New Toyota Land Cruiser, Used EV Prices Plummet
Goodbye Nissan Titan
Consumer Guide Car Stuff Podcast, Episode 177: Lexus LS 500h, Corvette Crossover, and the Volvo EX30