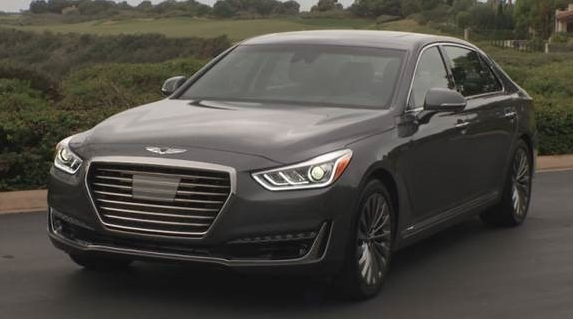 Hyundai unveiled the new flagship sedan of its new premium brand at the 2016 North American International Auto Show in Detroit. The 2017 Genesis G90 is a full-size luxury sedan. It will essentially replace the Hyundai Equus sedan at the top end of Hyundai's corporate product lineup, and inaugurate the repositioning of the Genesis moniker as a full-fledged brand instead of a Hyundai model name.
The Genesis G90 is available with a 365-horsepower, twin-turbocharged 3.3-liter V6 or a 420-horsepower, naturally aspirated 5.0-liter V8. Both engines are paired with an 8-speed automatic transmission, and both are available with standard rear-wheel driven or an optional "H-TRAC" all-wheel drive system. The H-TRAC system can transfer up to 40 percent of the available torque to the front axle in slippery road conditions.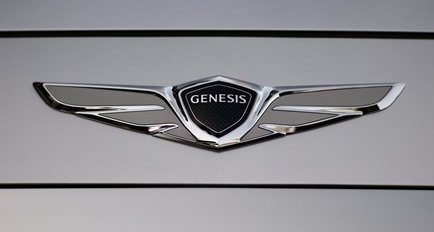 The G90's available GENESIS SMART SENSE suite of safety features includes Smart Blind Spot Detection, Lane Keep Assist, Smart Cruise Control with Stop/Start, and Automatic Emergency Braking with Pedestrian Detection. Other available features include an adaptive suspension system, 12-way adjustable rear seats, driver heads-up display, 17-speaker Lexicon sound system, dual monitors with 9.2-inch screens for the rear-seat passengers, Smart Trunk hands-free power-opening trunk, and power-closing doors.
CG Says:
Hyundai first dipped a toe in the luxury-car market with the 2009 Hyundai Genesis sedan, and stepped in further with the 2011 Hyundai Equus sedan. The company's formation of a distinctive luxury brand signals a further commitment to fielding a genuinely high-end product line, even though Genesis vehicles will continue to be sold from within Hyundai stores rather than stand-alone dealerships. Hyundai intends its new brand's new flagship to compete at the top levels of the premium luxury sedan market, so we'll be curious to see where the Genesis G90's pricing will come in. If nothing else, we expect the G90 to stack up very well from a value standpoint against premium large-sedan benchmarks such as the Audi A8, Lexus LS, and Mercedes-Benz S-Class.