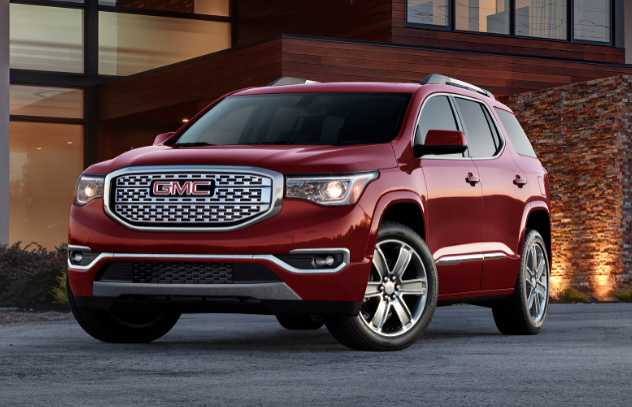 GMC took the wraps off of the all-new GMC Acadia SUV at the 2016 North American International Auto Show in Detroit. Bucking the size-increase trend in the midsize crossover segment, the 2017 GMC Acadia will be substantially smaller than the vehicle it replaces.
The redesigned Acadia will retain its available 3rd-row seat, but will be almost four inches narrower and seven inches shorter than the outgoing model. This mass reduction helped reduce the new Acadia's curb weight by 700 pounds.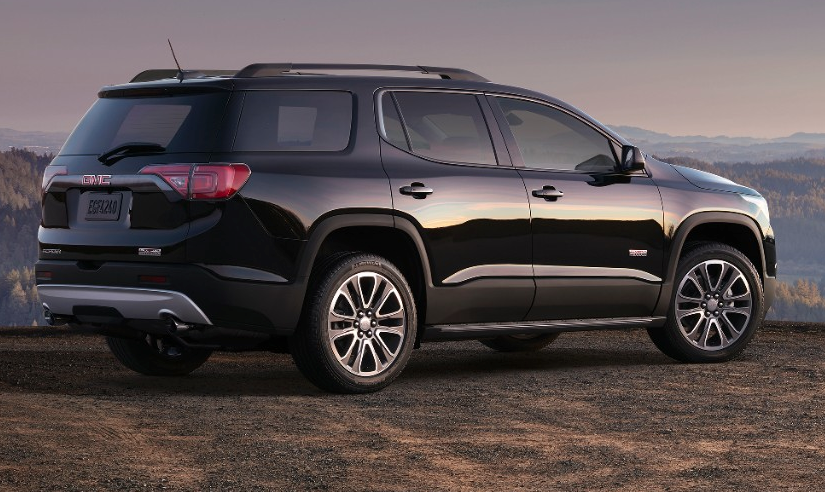 New for 2017 is a standard 194-horsepower, 2.5-liter four-cylinder engine. An updated version of Acadia's previously standard 3.6-liter V6 (with an estimated 310 horsepower) returns as optional. Both engines will be mated to a conventional 6-speed automatic.
Acadia will come standard with OnStar 4G LTE in-car Wi-Fi as well as Apple CarPlay and Android Auto.
Acadia will be offered in 5-, 6-, and 7-passenger configurations. Per GMC, the new Acadia has been "right sized," and is now closer in overall size to the Jeep Grand Cherokee and Toyota Highlander, two popular midsize crossovers against which the Acadia is frequently cross shopped.
CG Says:
We've always appreciated Acadia for its roomy cabin and refined on-road behavior. That said, we appreciate how this GMC's outsized footprint may have been a detractor for shoppers looking for something a little sportier. The 2017 Acadia's tidier packaging puts GMC smack in the heart of the midsize crossover segment, someplace the brand has needed to be for a long time. We expect the new Acadia to be smashing success.