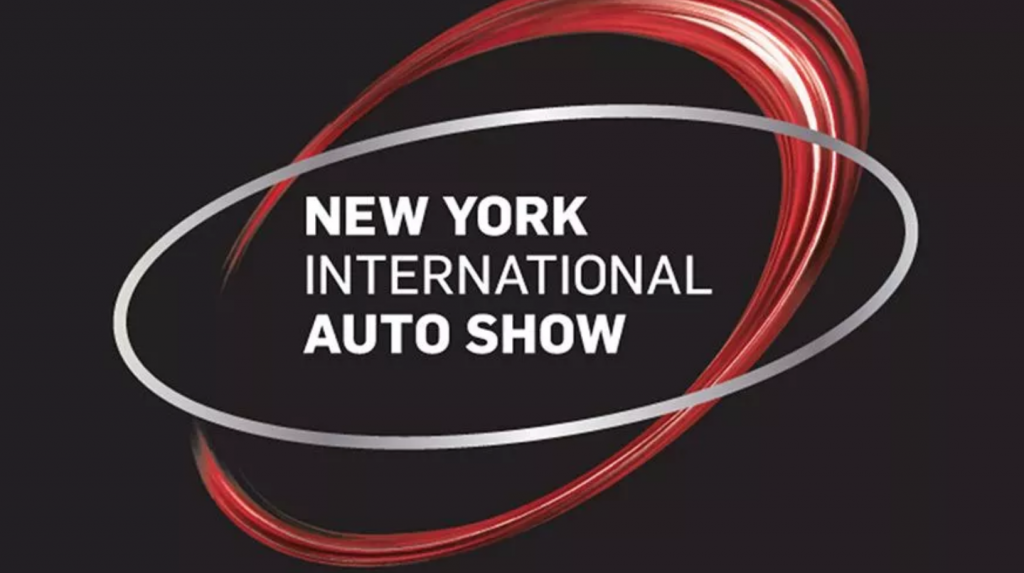 It's hardly the first electric vehicle — or even the first electric crossover — but the EQC is Mercedes-Benz' first electric vehicle … which just happens to be a crossover. And it made its debut at the 2019 New York International Auto Show.
More from the New York Auto Show

Officially called the EQC Edition 1886 — in commemoration of the 1886 Benz that history records as the first "car" — the EQC shown is an all-electric compact crossover with a reported 277-293-mile range courtesy of an 80 kWh lithium-ion battery. That large battery also helps the EQC's two motors deliver a total of 402 horsepower and 564 lb. ft. of torque, good for what Mercedes claims is a 4.9-second 0-60 time. The vehicle has an onboard 7.4 kW Level 2 charger, and the company says it can be charged on a Level 3 (DC fast charge) charger with an output of up to 110 kW.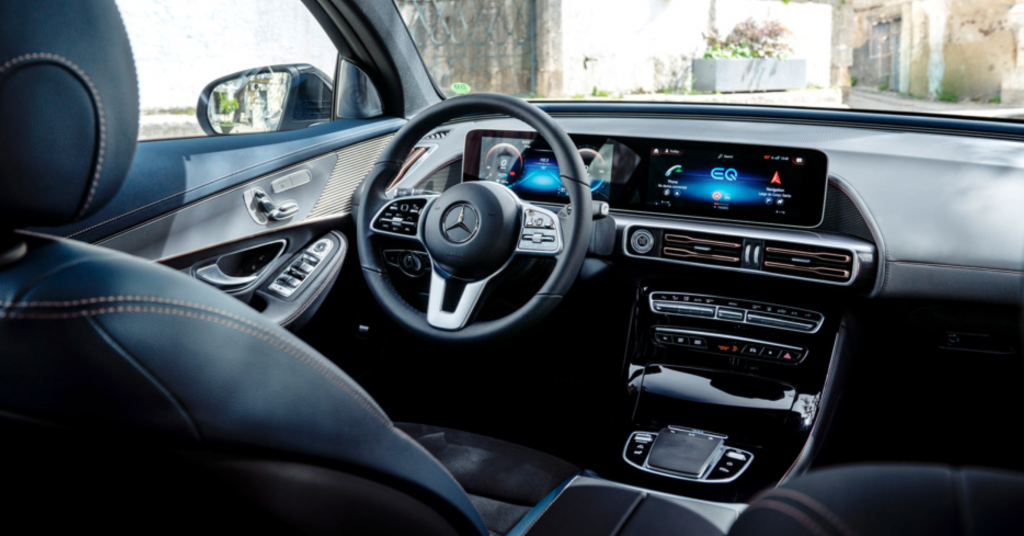 As might be expected, the EQC is available with all the latest safety, comfort, and convenience equipment. Under the "comfort" category is the ENERGIZING Package, which can tailor the driving environment with special mood lighting and even fragrance, all based on driving data (such as traffic conditions and weather) along with personal data collected through Garmin wearables (smart watches/fitness trackers). Yet even with the features, range, and performance the EQC offers, Mercedes states that, "Long-term, worry-free vehicle use is the focus here."
Although the vehicle shown is not a production model, Mercedes-Benz says the EQC should go on sale sometime in 2020. The company indicates that buyers of the Edition 1886 will be able to choose any color they want … as long as that color is Metallic High-Tech Silver.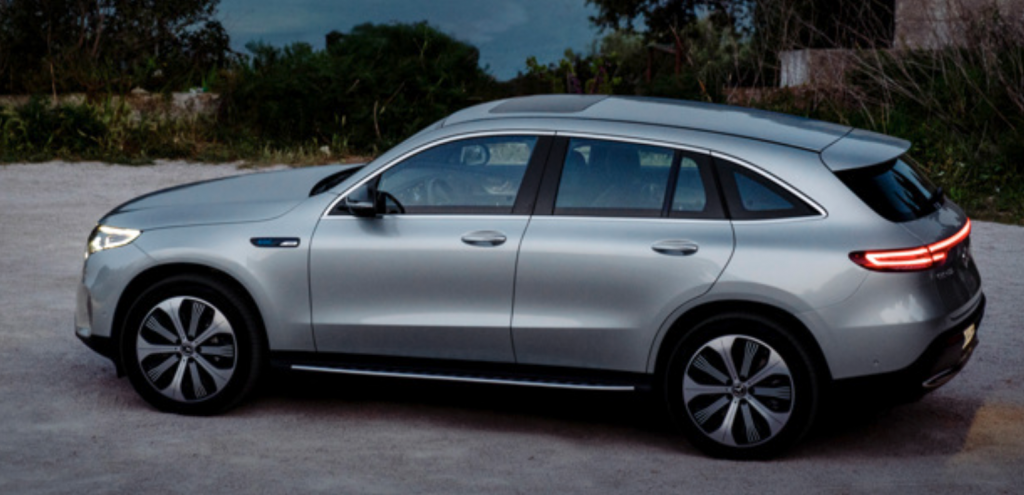 CG Says:
The electric-vehicle landscape is changing, and it's no surprise that it — like the market in general — is moving in a crossover direction. That move is now generating (no pun intended) more electric vehicles with all-wheel-drive capability, which is fine by us. In fact, it all seems a perfect combination, that of providing the cold-weather advantages of an electric vehicle (the ability to pre-heat the interior) with the traction advantages of all-wheel drive.
Those on sale and upcoming, however, are mostly of the premium (read, expensive) variety, but that, too, is the way the market is heading. So it's hard to imagine that the EQC won't fit right in.
More Mercedes-Benz news and reviews