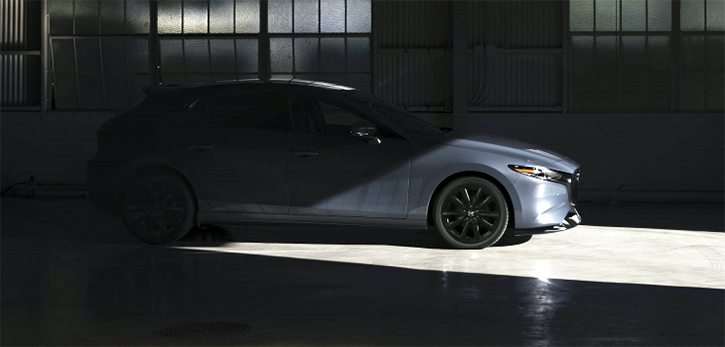 Mazda has officially announced details on the updated 2021 Mazda 3, and there's good news and a bit of bad news—at least for enthusiast shoppers. The good news is that there are two new-to-the-Mazda-3 engines available, including Mazda's turbocharged 2.5-liter 4-cylinder. The bad news is for buyers who like to shift for themselves: a manual transmission is not available on that turbocharged engine.
First Look: 2021 Mazda 3
Mazda's compact car was redesigned for 2019, gaining fresh styling, new tech features, and, for the first time, available all-wheel drive. There were no significant changes for the 2020 model year. The sole powertrain was a 2.5-liter 4-cylinder that made 186 horsepower; a 6-speed automatic transmission was standard, and a 6-speed manual gearbox was available as a no-cost option on Premium hatchback models.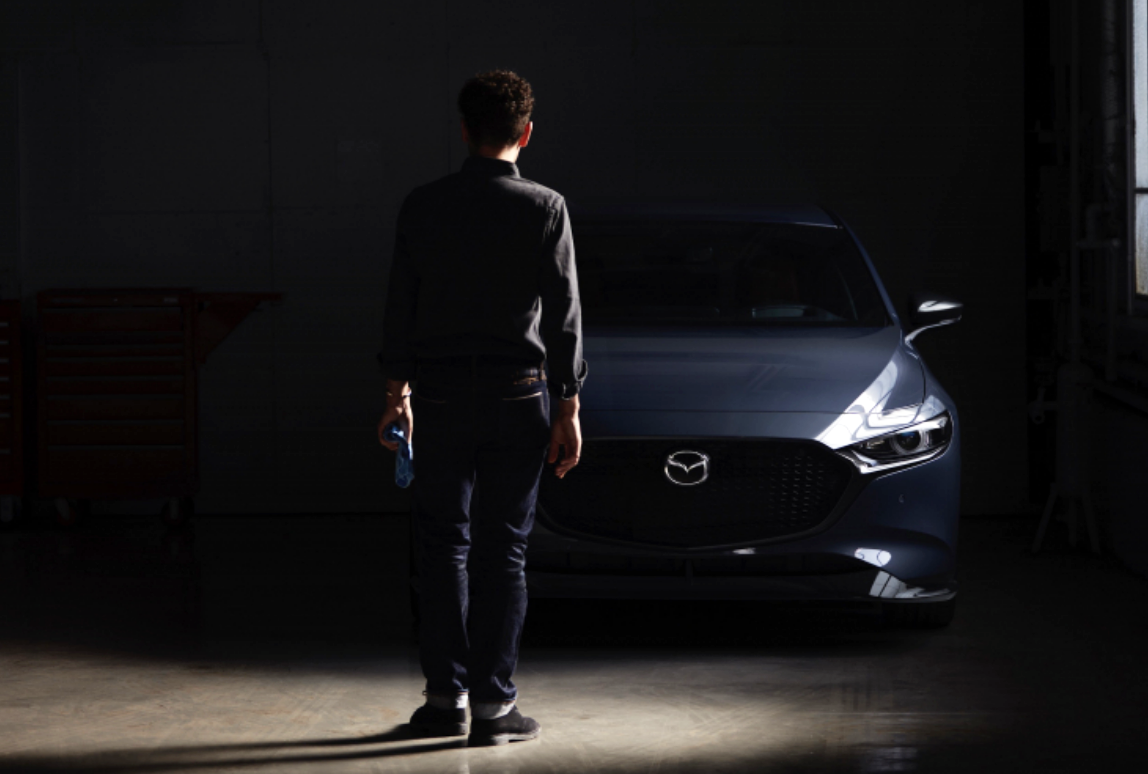 The 186-hp 2.5-liter remains available for 2021, and it's joined by two other powerplants from Mazda's corporate roster: a 2.0-liter four that makes 155 horsepower and 150 pound-feet of torque, and a turbocharged 2.5 liter four. Mazda says the turbo 2.5 will deliver 250 horsepower and 320 lb. ft. of torque on premium 93-octane gasoline, and 227 hp and 310 lb, ft. on regular 87-octane gas. The turbo 2.5 comes exclusively with all-wheel drive; the naturally aspirated 2.5 offers a choice of AWD or front-wheel drive, and the 2.0-liter engine is offered solely with FWD.
The 2021 Mazda 3 is slated to go on sale this fall. Pricing will be made available closer to the release date.
Quick Spin: 2020 Mazda 3 Hatchback
CG Says:
More choice is almost always a good thing. The 2.0-liter engine should make the Mazda 3 available at a lower price point—an important consideration, given the 3's move upmarket with its 2019 redesign. The addition of the gutsy turbo 2.5-liter engine is obviously welcome too—especially in the relatively small, lightweight 3 platform—but if you had your hopes up for a revival of the hot-rod Mazdaspeed 3 model of 2007-2013, you'll likely be disappointed with the lack of an available manual transmission and the fact that there are no performance-suspension upgrades or significant styling changes offered with the more-powerful engine.
Check out the entertaining and informative Consumer Guide Car Stuff Podcast