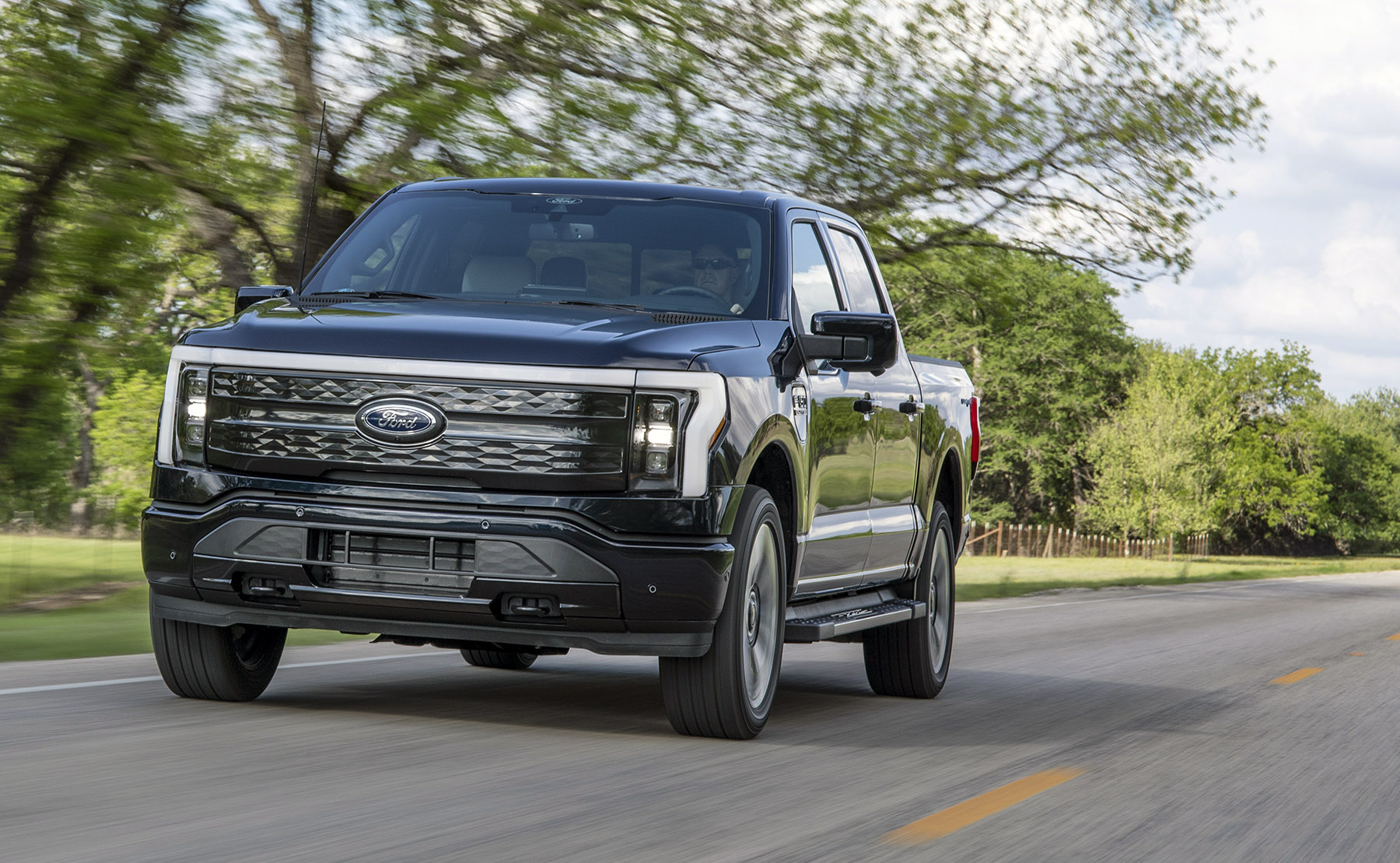 For the third time since August, Ford is increasing the price of its popular all-electric F-150 Lightning pickup. The 2023 version of the entry-level Pro trim will see its base price inflate to $55,974. Volume XLT models see their MSRPs rise to $63,474 and $80,974 for the standard- and extended-range batteries, respectively. These represent increases of $4,000-$5,000 since October. The 2022 F-150 Lightning originally debuted at $41,769.
Ford Raises F-150 Lightning Prices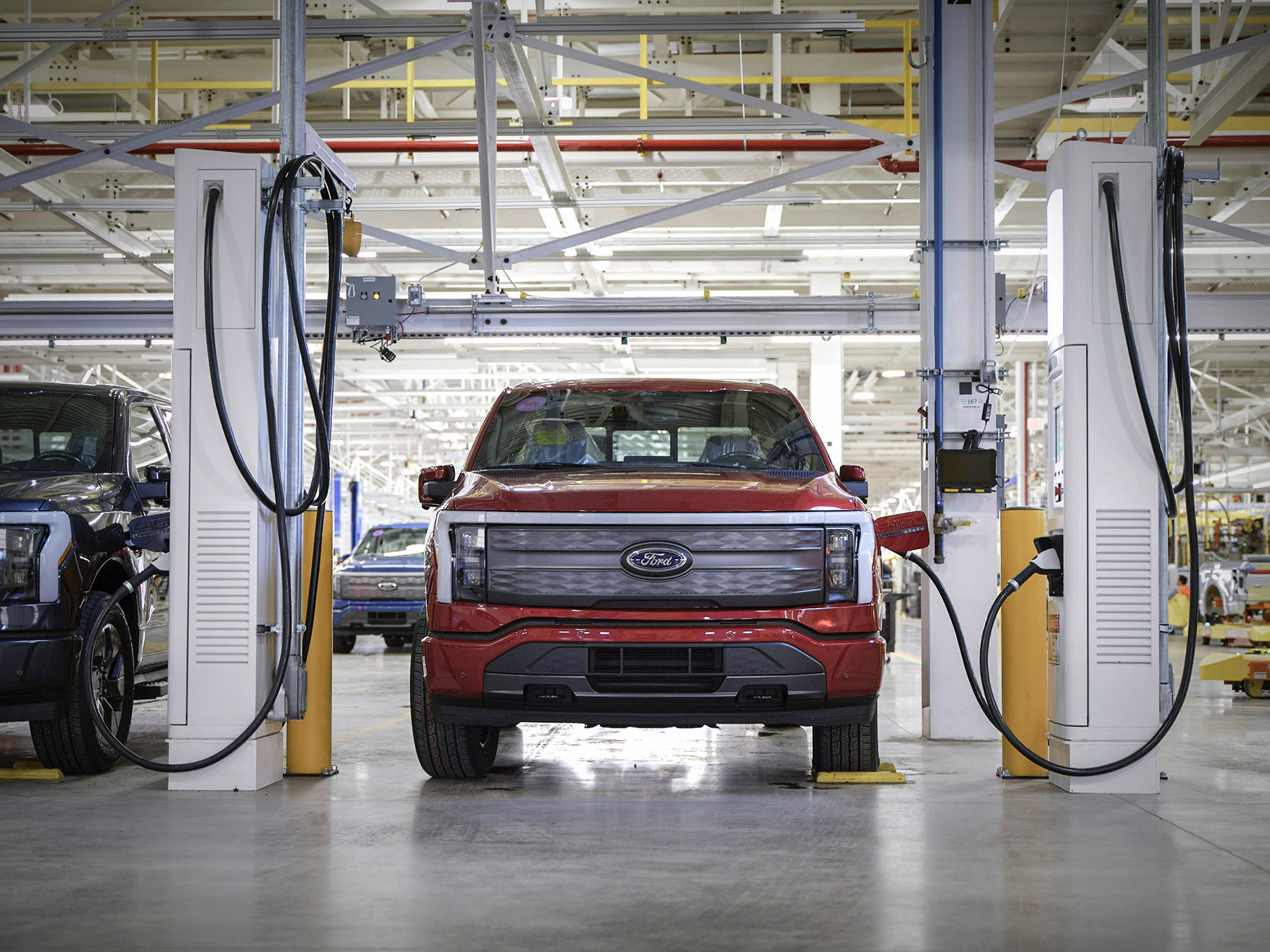 The high-end Lariat and flagship Platinum grades are just $100 more expensive for 2023, but keep in mind their prices were already adjusted by up to $8,500 between August and October 2022. Note that none of these figures include potential tax credits nor do they take into account dealer markups, which shoppers have reported to be as high as $50,000.
According to a statement from Ford provided to Car and Driver, the latest round of increases is due to "ongoing supply-chain constraints, rising material costs, and other market factors." The company is also projecting to need an additional $1 billion to cover those supply expenses. To be fair, Ford isn't the only automaker to increase prices on EVs as rivals General Motors, Lucid, Rivian, and Tesla have all recently done so. However, the fact that the Blue Oval brand has done so three times in less than six months is somewhat concerning.
Customers with existing orders have their pricing locked in. The increases will only affect buyers who have placed orders on or after December 15.
More electric-car news and reviews
CG Says:
We fully understand that the hardships that both automakers and their suppliers have faced over the last two-plus years. Materials and overall inflation are driving prices skyward, but if these companies are not careful, they could end up pricing consumers out of the market. Demand for the Lightning remains strong for now, but we'll have to see how things shake out in the coming months and years.
Listen to the Car Stuff Podcast
F-150 Lightning Gallery
Click below for enlarged images.
Ford Raises F-150 Lightning Prices
Ford Raises F-150 Lightning Prices