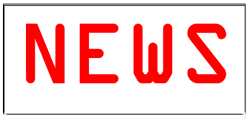 Last fall, we reported that a software fix was in the works to help address a wave of thefts of certain Hyundai and Kia vehicles. The South Korean automakers started rolling out this update to affected owners.
Hyundai Responds to Rash of Thefts
The thefts gained traction over social media in late 2021, where culprits were posting videos of their crimes, showing that because the vehicles did not use an ignition-immobilizer, they could easily be started with a simple USB device purchased online. The problem became so rampant that major insurance providers started refusing to issue new policies on the models in question.
The software fix attempts to work around the lack of an immobilizer by requiring owners to unlock their vehicles with the factory remote to be able to start them. It may not be a completely foolproof fix, but Hyundai says it should be enough to prevent people from stealing vehicles based on the techniques used in the social media videos.
Owners of the 2017-2020 Elantra, 2015-2019 Sonata, and 2020-2021 Venue will be the first to receive the update, which Hyundai says should take less than an hour. Other models, some of which date as far back as 2011, will receive their fixes starting in June. Hyundai and Kia owners can visit Hyundaiantitheft.com and owners.kia.com, respectively, to see if their vehicles are/will be eligible for the update. The software fix will be available at no cost to consumers. A hardware-based solution also remains available, but the automakers are charging upwards of $500 for parts and labor to install it.
Cold Snap: Why Your Tire Pressure Warning Light Is On
CG Says:
We're glad to see Hyundai and Kia responding reasonably quickly to this rather severe issue.  The problem with a software update, though, is the possibility that it could eventually be bypassed, meaning we could see the thefts return. This could then turn into a game of cat-and-mouse where the manufacturer will have to stay one step ahead to the point where it may end up being cheaper in the long run to provide the hardware anti-theft kits for which they are currently charging money.