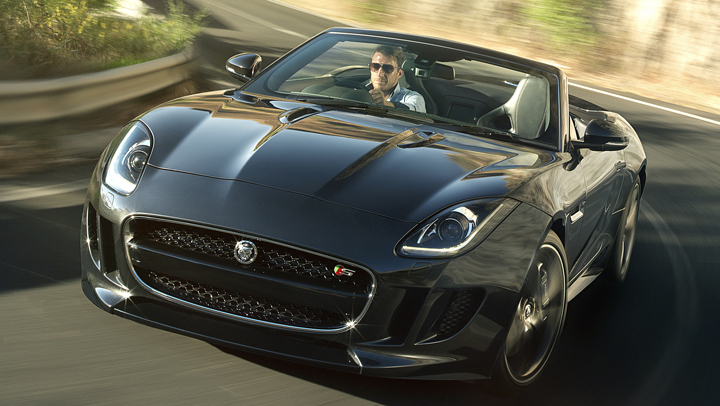 At the 2013 Chicago Auto Show, I was fortunate to talk with Andy Goss, president of Jaguar Land Rover North America. Jaguar has a stronger lineup this year, as all-wheel drive and fuel-efficient V6 engines are newly available on its sedans. The addition of the 2014 F-Type roadster later this year will strengthen Jaguar's line even further. The F-Type is Jaguar's first true 2-seater sports car since the legendary E-Type of the 1960s and '70s. (The XJ220 supercar was too expensive and rare to count as a regular production car.) The E-Type spearheaded Jaguar's U.S. sales in the '60s, and Jaguar officials hope that the F-Type will repeat that role.
Here is what Andy Goss had to say:
On the F-Type's importance to the Jaguar line today and to the E-Type heritage: "The F-Type will be the emotional fulcrum of the Jaguar brand. Not in numbers, but in passion and emotion. The E-type will be featured in F-Type promotion, but Jaguar will not overplay the E-Type heritage. The F-Type is more modern and can stand on its own merits. Jaguar was rejuvenated when Ian Callum became design director. Callum acknowledges Jaguar's bloodlines, but does not mimic past models."
On driving the F-Type back-to-back with the Porsche 911: "The F-Type is absolutely competitive with the 911, but priced about 25 percent less. The F-Type is priced between Porsche's Boxster and 911. The V6 F-Types will be the heartland of F-Type sales. The V6 models are very lightweight and responsive. Mike Cross [Jaguar's chief engineer for vehicle integrity] is an expert in vehicle dynamics. His input is all over the F-Type. It handles and corners like a hardcore sports car.
On the future importance of the American market (which currently accounts for 15 percent of Jaguar's global sales): "Jaguar expects 50 percent of F-Type sales to be in the U.S. The United States should become Jaguar's largest market."
Test Drive: 2018 Jaguar XF Sportbrake