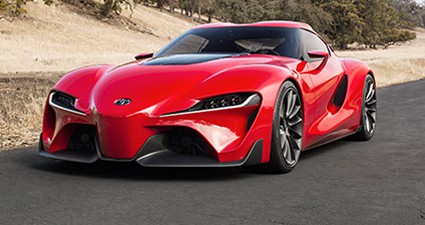 DETROIT – In revealing the FT-1 concept, Toyota was careful never to use the word Supra. Indeed, the company is keen to drive home the point that the show car is just that, a show car.
A product of Toyota's California-based Calty Design Studio, the FT-1 hints at what a roughly $50,000 sports car from the brand might look like. Toyota noted that the FT-1 drew on the heritage of the brand's 2000 GT of the late Sixties, and more recently the Scion FR-S.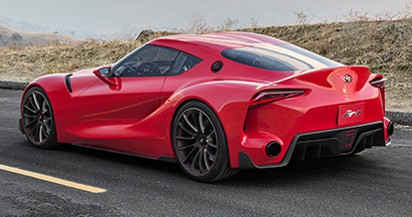 Excluding Scion products, Toyota dealers have been without a sporty coupe since the Celica was discontinued at the end of 2005, and without a true rear-drive sports car since the Supra was dropped from the U.S. market in 1998.
In what can be classically described as a tease, Toyota provided no specs on the FT-1, nor made any promises as to when we might hear more about a sports car from the brand.
CG Says:
Toyota has danced around offering a mainstream mid-priced sports car for a while, now. Lexus recently sold the nearly $400,000 LF-A, and Scion now sells the $25,000-$30,000 FR-S. But, a $50,000 Corvette challenger? Not yet. It's unlikely the FT-1 is just a space filler, however. Call us dreamers, but we wouldn't be surprised to see a car a lot like this sporting a Supra badge in about three years.