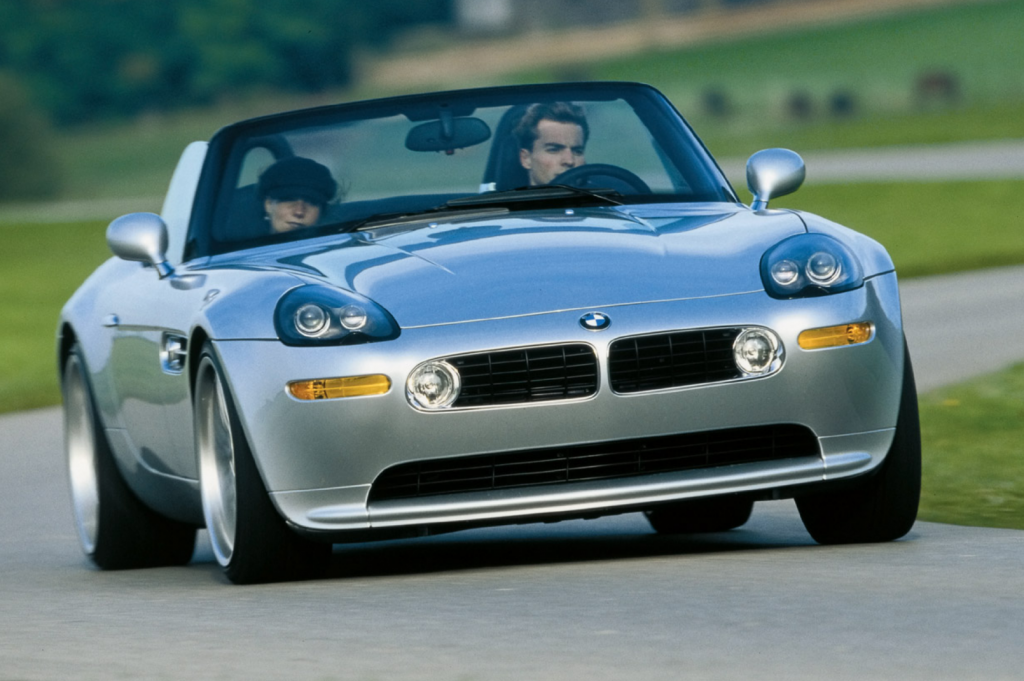 BMW's limited-edition, high-performance 2-seat convertible changed character midyear, dropping its manual-transmission edition for a new automatic-transmission version. Prepared by Alpina, a German aftermarket tuner closely associated with BMW, the Alpina Roadster V8 replaces the Z8 in BMW's 2003 model line. It retains the Z8's internal "skeleton" structure made largely of aluminum and keeps the power soft top and removable hardtop.
Also carried over are side airbags, antilock 4-wheel disc brakes, and BMW's Cornering Brake Control and antiskid systems. The Z8 had a race-engineered 395-hp 5.0-liter V8 and 6-speed manual transmission. Tailored to the Alpina's 5-speed automatic transmission is a modified 4.8-liter version of BMW's standard V8 with 19 hp less than the Z8's V8, but 15 lb-ft more torque. The Alpina's automatic can be manually shifted via the floor lever or steering-wheel buttons. The Alpina uses 20-inch wheels vs. the Z8's 18s, and has slightly softer suspension tuning, but is visually distinguished only by minor interior trim alterations. BMW plans to import just 450 of these models.
Note:  BMW has confirmed 2003 as the last year for Z8, which was designed mainly for image-boosting, though it was also a low-volume exercise in aluminum-intensive construction that should have implications for future mass-market BMWs. A reborn 6-Series effectively takes over as BMW's performance and technology flagship, but should cost considerably less than Z8, thanks to extensive use of underskin components from the new-generation 5-Series sedans bowing later this year. The 6-Series should start reaching U.S. showrooms by early 2004 as a high-style sports coupe; a companion convertible is expected by early '05. For more details on the new 6, check the News section in our 5-Series report.
Forgotten Concept: Buick Cielo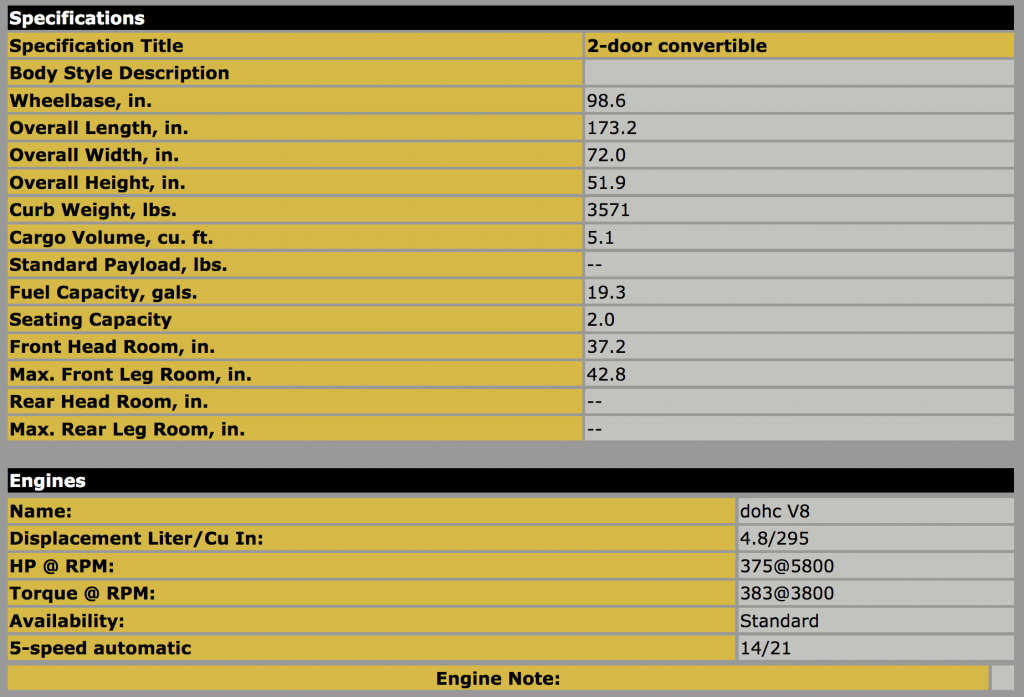 Review Flashback! 2002 Ford Thunderbird