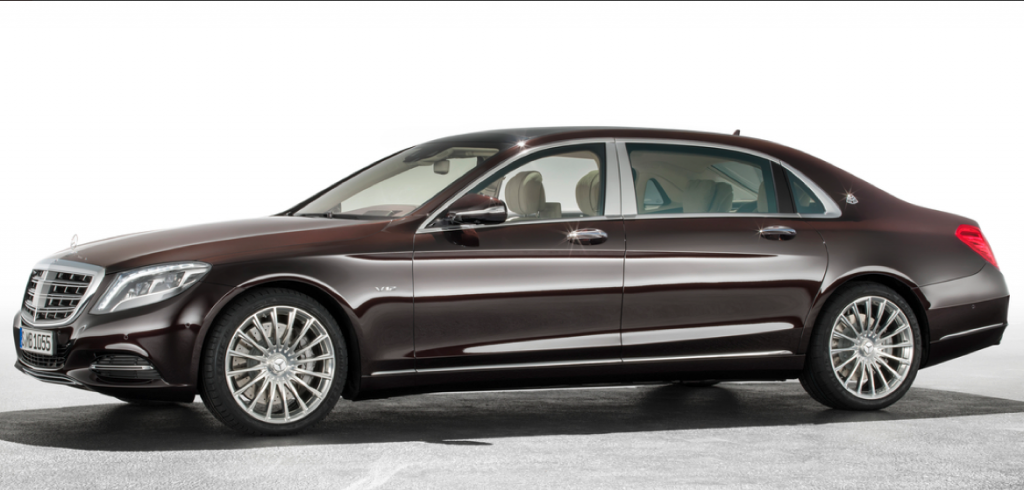 It was tried before … with less-than-stellar results. But apparently Mercedes still sees a market for an über Benz, and still feels its prewar Maybach moniker carries substantial luxury weight. 
2018 Detroit Auto Show: 2019 Mercedes-Benz G550
Instead of being its own brand, however, "Maybach" will signify a high-end edition of the current S-Class, which most people would find plenty high-end enough. And marque co-founder Karl Benz (long since resting in peace – though perhaps not as peacefully as before) will be cut out of the equation, as the name gracing the lengthy new limo will be "Mercedes-Maybach," which was debuted today at the 2014 Los Angeles Auto Show.
As such, the Maybach becomes a luxury sub-brand just as AMG has been a performance sub-brand. 
Based on the Mercedes S600 sedan, the Maybach is 8.1 inches longer in both wheelbase and overall length, the added inches all going to rear-seat space. As might be expected, the Maybach is intended to be a limousine, with first-class rear-seat accommodations, including massage function (said to mimic "hot stones") and backrests that can be angled to 43.5 degrees. To help avoid distractions, Mercedes humbly insists it will be the quietest sedan on the road.
Recognizing that time is money – and thus that lounging executives might well be in a hurry – the Maybach comes with a twin-turbo, 6.0-liter V12 pumping out 523 horsepower and 612 lb-ft of torque. Mercedes says that translates to a 0-60 time of 5.0 seconds and an electronically limited top speed of 155 mph.
The Mercedes-Maybach S600 (lower-powered versions are said to be on the horizon) is expected to go on sale next April. Prices were not revealed, but if you have to ask ….
CG Says:
Hey … why not. Roomier than an S-Class and less ostentatious than a Roller, the Maybach's encore appearance may well be the rare sequel that actually ends up being better (at least in popularity) than the original.