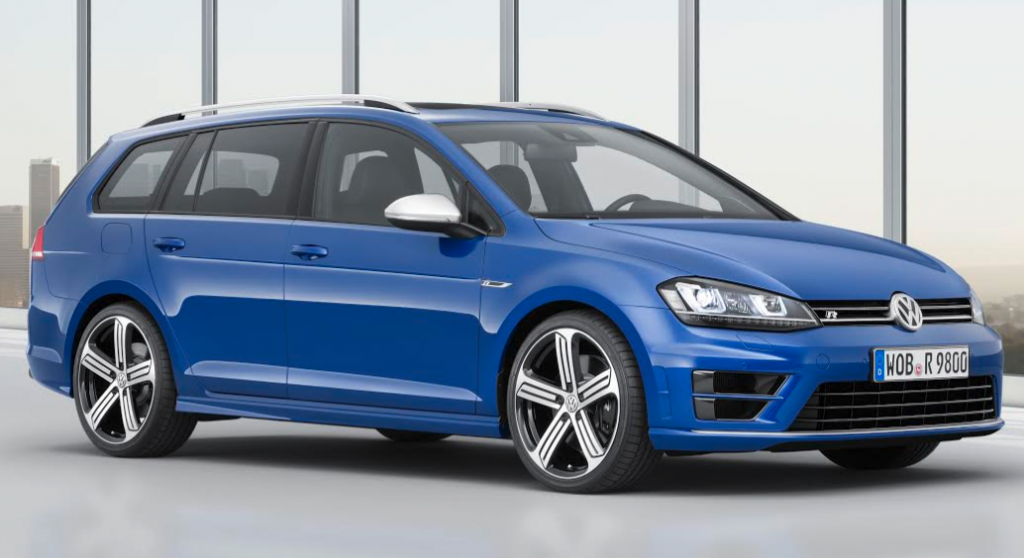 Volkswagen unleashed a volley of Golf news at the 2014 Los Angeles Auto Show, with the world debut of the Golf Sportwagen Hymotion and Golf R Variant and the announcement of pricing for the 2015 Golf R.
Test Drive: 2016 Volkswagen Golf R
The Sportwagen Hymotion and R Variant are both versions of the new-for-2015 Golf Sportwagen, which Volkswagen unveiled at the 2014 New York Auto Show back in April. (The regular Golf Sportwagen is set to go on sale in early 2015.)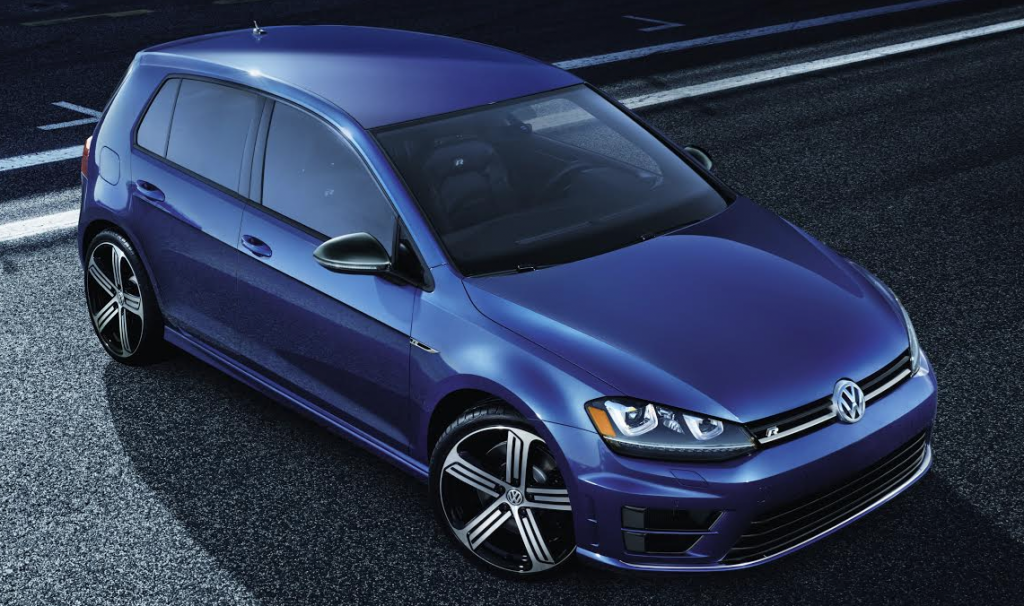 The Sportwagen Hymotion is an experimental research vehicle with a fuel-cell powertrain. It utilizes an electric motor and transmission (the same unit as the production e-Golf hatchback uses), but the electric motor is powered by a "cold combustion" process when hydrogen and oxygen are combined in the vehicle's fuel cell. Even though it is based on a production vehicle, and it joins previous Passat HyMotion vehicles in VW's experimental fleet, we don't expect a production version of the Golf Sportwagen Hymotion anytime soon.
The Golf R Variant, a hot-rodded (and curiously named) version of the Golf Sportwagen, is set to go on sale soon, but only in Europe—a U.S. release date has not been specified. The Golf R Variant shares its 2.0-liter 4-cylinder/6-speed DSG transmission powertrain with the Golf R hatchback, but gets 4 more horsepower—296 instead of the hatchback's 292. Naturally, it also gets the expanded passenger and cargo space of its larger wagon body style.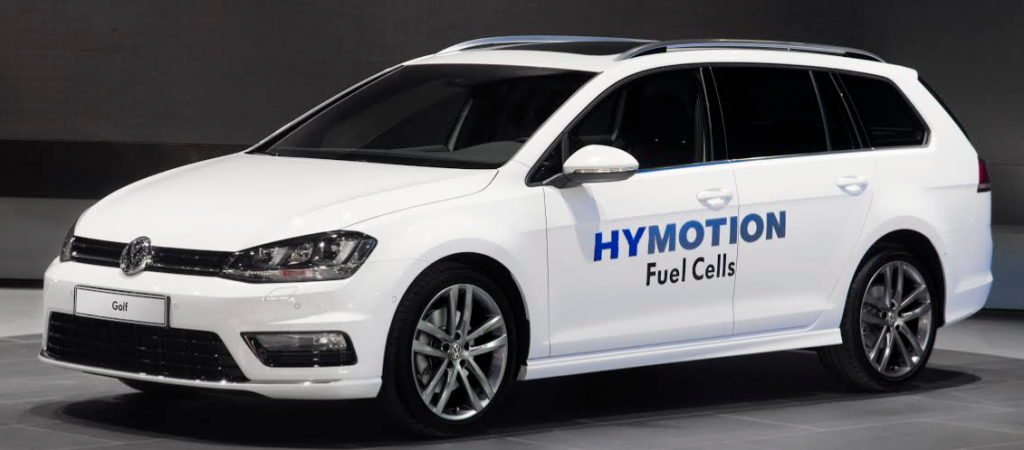 The Golf R Variant's possible arrival as a U.S. model may be uncertain, but the Golf R 4-door hatchback is official: It's set to go on sale here with a base price of $36,595. (Models with a navigation system and Volkswagen's DCC adaptive suspension system start at $39,090.) That sounds like a lot of money for a compact VW hatchback, but the Golf R sports some serious performance credentials. Volkswagen claims a 0-60 mph time of 4.9 seconds and a top speed of 155 mph. All-wheel drive is standard. Initially, the DSG will be the only transmission available, but manual versions might be added later. Upscale standard features include keyless access and starting, heated front seats, 12-way power driver's seat, rearview camera, and VW's Car-Net connected services.
CG Says:
It's interesting to see Volkswagen continue to research the viability of fuel-cell vehicles with the Golf Sportwagen Hymotion, but this technology has a ways to go before it's viable for the average consumer. Though they're on the pricey side, VW's Golf R models offer a hard-to-match blend of performance and refinement, along with an air of exclusivity that appeals to enthusiast drivers. We hope that Volkswagen sees fit to bring the Golf R Variant to the U.S.