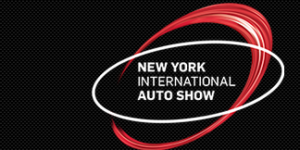 As Honda noted in its introduction of the Civic Hatchback prototype at the New York Auto Show, "Enthusiasts have looked longingly across the Atlantic to Civic models like a hatchback and Type R that until now have been forbidden fruit."
Indeed they have.
And not just "enthusiasts," either. Although they'd fallen out of favor in the U.S. the past couple of decades, the versatile hatchback is now making a comeback, as people have once again began to embrace the body style's impressive utility.
Last fall, Honda launched the 10th generation of its venerable Civic, which grew in both size and feature offerings. Initially only available as a sedan, a coupe version joined the lineup just last week. Both notably offer the model's first turbocharged engine, a 1.5-liter four rated at 174 horsepower. But sadly — to the aforementioned enthusiasts, at least — the punchy mill was available only with a CVT automatic transmission.
More from the New York Auto Show
No more. For along with the announcement of the Civic hatchback prototype, Honda said the turbo engine will be offered with a 6-speed manual transmission starting this fall.
But back to the hatchback. First shown at the recent Geneva Auto Show, it features "Euro-inspired styling" (per Honda) and will offer some of the newly added Civic features, including a large dashboard touchscreen with Android Auto and Apple CarPlay capability.
But wait … there's more. Also announced was that next year, the high-performance Civic Si will return, and will be joined later by the hot-rodded Civic Type R based on the hatchback. And that's really what enthusiasts have been waiting for.
CG Says:
Count us among those who have been eagerly awaiting a Civic hatchback — and the promised Type R version. The Civic is certainly an impressive entry, but some others in the class have long offered hatchbacks, and it seems Honda has finally recognized that their time has once again come.
Test Drive: 2016 Honda Civic Touring