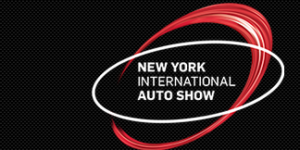 Mercedes-Benz follows in the footsteps of other "fastback" SUVs with the debut of the GLC Coupe at the New York Auto Show.
Although based on the "squareback" GLC SUV introduced last year, the Coupe boasts more differences — in addition to its sloping roofline — than it may initially appear. Not only is the body 3.2 inches longer and 1.6-inches lower, the windshield is less steeply raked. It all combines to give the GLC its "flowing" shape that is the hallmark of SUV coupes.
Two versions will be offered. The GLC300 4Matic comes with a turbocharged 4-cylinder engine rated at 241 horsepower, while the Mercedes-AMG GLC43 Coupe carries a 3.0-liter twin-turbo V6 with 362 horsepower, which is claimed to deliver sub-5-second 0-60 times. Both include a 9-speed automatic transmission.
More from the New York Auto Show
The GLC is available with Mercedes' Air Body Control, an air-suspension system the company says is unique to the class. It offers continually adjustable damping, automatic load sensing, and the ability to lower the rear end of the car by 1.6 inches for easier cargo loading. Various settings are offered, with Sport+ stiffening the suspension and lowering the ride height by .6 inches for sportier handling. Available wheels sizes range from 19 to 21 inches.
All the expected Mercedes features will be offered when the GLC Coupe goes on sale in early 2017.
CG Says:
While you certainly lose an element of usefulness with the fastback roofline, it's hard to argue that the GLC Coupe — like others of the ilk — doesn't strike a more sporting profile. For many, it's thus an attractive combination of style and utility, which has continually shown to be a popular combination.
Test Drive: 2016 Mercedes-Benz GLC300