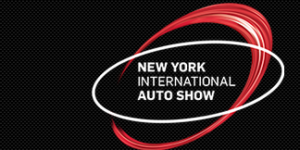 Mitsubishi rolled out two new production vehicles at the 2016 New York Auto Show: A plug-in hybrid version of its Outlander compact SUV, and a sedan version of its budget-priced Mirage subcompact car.
The 2017 Mitsubishi Outlander PHEV (Plug-in Hybrid Electric Vehicle) uses a 2.0-liter gasoline engine paired with a two electric motors and a 12kWh lithium-ion battery pack. The PHEV system automatically selects one of three drive modes: full electric mode (EV), electric power with generator operation (series hybrid mode), and gas-engine power with electric motor assistance (parallel hybrid). Mitsubishi claims the Outlander PHEV will "offer a high electric range and combined miles per gallon," but gave no specific info, or pricing information.
More from the New York Auto Show
The 2017 Mitsubishi Mirage G4 is a sedan version of the Mirage hatchback, and shares its sibling's 1.2-liter 3-cylinder engine. Apple CarPlay and Android Auto smartphone integration will be available.
The Mirage G4 is slated to go on sale this spring, while the Outlander PHEV should hit dealerships this fall.
CG Says:
The Mitsubishi Outlander is something of an also-ran in the compact SUV category, but it does offer available third-row seating—a rare feature in its class. PHEV technology is another rare feature among new vehicles (the smaller Ford C-Max Energi is the only similar-type vehicle that offers it). If the Outlander PHEV comes in at an extremely competitive price and offers enough all-electric range for the hybrid system to be truly worthwhile, then it might make an interesting case for itself… but color us skeptical.
The Mitsubishi Mirage hatchback's seriously subpar levels of all-around refinement and drivability made it one of the most poorly reviewed cars in recent memory, but its penny-pinching pricing and generous warranty coverage made it a viable proposition for buyers at the low end of the new-car market. For 2017, both the Mirage hatchback and this new sedan will have updates that should smooth off at least some of the rough edges, and the availability of up-to-date smartphone connectivity is a nice touch. Still, a low price and warranty coverage will likely remain these cars' only real advantages.
I Broke the 50-MPG Barrier Driving Through Wisconsin. It Was Hell