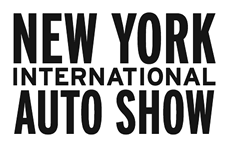 Porsche debuted a new variant of its two-seat Boxster convertible at the 2015 New York Auto Show. The 2016 Porsche Boxster Spyder is a pure-enthusiast model that's been stripped down for weight savings and hopped up with some special performance hardware.
The high-performance highlights include a firmed-up sport suspension, brakes from the 911 Carerra S, and a 3.8-liter flat six tuned to 375 horsepower (the top 2015 Boxster has a 330-hp 3.4-liter six). The ride height is lowered slightly and the steering is tuned for more direct response. The cockpit is equipped with standard Sport Seats Plus and a slightly smaller steering wheel.
Unique exterior styling touches include an air outlet in front of the forward luggage compartment, distinct front and rear fasciae, and a rear decklid with unique "streamliner" humps trailing from the headrests (these recall the 1960s 718 Spyder).
In keeping with the Boxster Spyder's no-frills, performance-first mission, the lightweight convertible top is operated by hand, and neither a radio or air conditioning is included. (However, both can be added at no extra cost if you're not hardcore enough.) The Boxster Spyder is the lightest and most-powerful Boxster to date, so it's no surprise that it's also the fastest: Porsche claims a 0-60 mph sprint of 4.3 seconds and a top speed of 180.
Of course, it wouldn't be a special-edition Porsche if it didn't come with a stiff price premium: The base price of a topline 2015 Porsche Boxster GTS is $73,500, but the MSRP for the 2016 Boxster Spyder is $83,095 with destination included. The Boxster Spyder is scheduled to go on sale this October.
More New York Auto Show coverage
CG Says:
 The Porsche Boxster Spyder's exclusive performance and trim bits are certainly compelling. The expected price premium is steep, but this hot-rod Boxster still slots in below the base price of an entry-level 2015 Porsche 911… comfortably below, if you must have a 911 Cabriolet. Decisions, decisions.
Review Flashback! 1973 Porsche 911