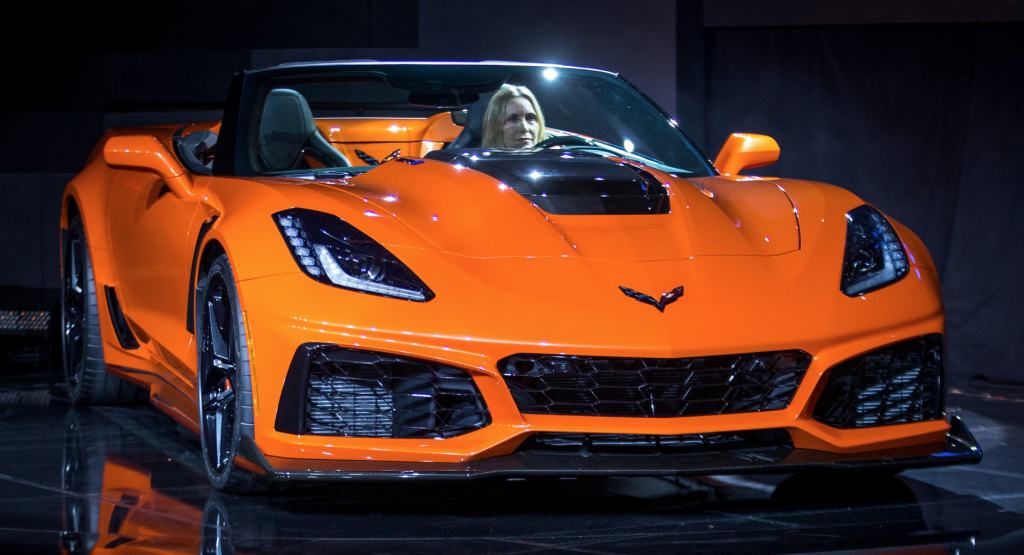 After unveiling its latest "King of the Hill" ZR1 Corvette at the Dubai Motor Show earlier this month, Chevrolet followed up at the 2017 Los Angeles Auto Show by announcing that the new-generation ZR1 will also be offered as a droptop. The ZR1 has been absent from the Corvette lineup since the C7 generation debuted for the 2014 model year.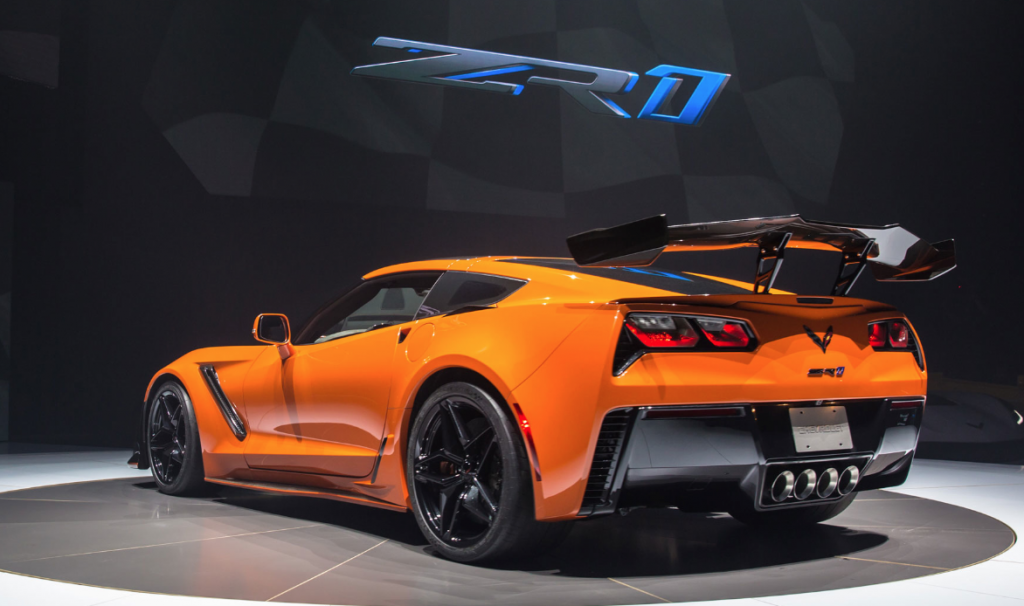 The 2019 ZR1's supercharged 6.2-liter LT5 V8 is the most powerful regular-production Chevy engine yet, cranking out 755 horsepower and 715 lb-ft of torque. The engine has GM's first dual fuel-injection system, which uses primary direct injection and supplemental port injection. The exhaust system has four different modes: Stealth, Tour, Sport, and Track. Stealth is, of course, the quietest and Track is the loudest, with virtually unrestricted exhaust flow.
Chevrolet claims the ZR1 coupe is capable of a top speed of 212 mph, with 0-60-mph runs of less than 3.0 seconds and expected quarter-mile ETs in the 10-second range. Note that these times are with an 8-speed automatic transmission—the first automatic offered on a ZR1. A 7-speed manual is also available.
The ZR1's unique front fascia is designed to channel air for cooling, and the carbon-fiber "halo" hood is open in the middle to clear the engine's supercharger/intercooler assembly.
Some owners will take their ZR1s to the track, and the $2995 ZTK Performance Package is designed to lower lap times. The package includes a front splitter with carbon-fiber end caps, Michelin Pilot Sport Cup 2 tires, specific chassis and Magnetic Ride Control tuning, and a special rear "High Wing" that generates 950 pounds of downforce for better grip in corners.
Chevrolet says that the curb weight difference between the coupe and the convertible (the first open-air ZR1 the company has ever offered) is less than 60 pounds, with most of the difference attributed to the convertible's power top. Speaking of which, that top can be operated remotely, as well as while driving at speeds up to 30 mph.
ZR1 is slated to arrive in dealerships in spring 2018. The base price of the ZR1 coupe is $119,995, while the convertible has a suggested retail price of $123,995.
Test Drive: 2017 Chevrolet Corvette Grand Sport Convertible
CG Says:
Even though the ZR1's base price is now well over $100,000, the topline Corvette still offers supercar performance at a fraction of the price of most of its competitors. The addition of a convertible version only increases the new super-Vette's appeal.