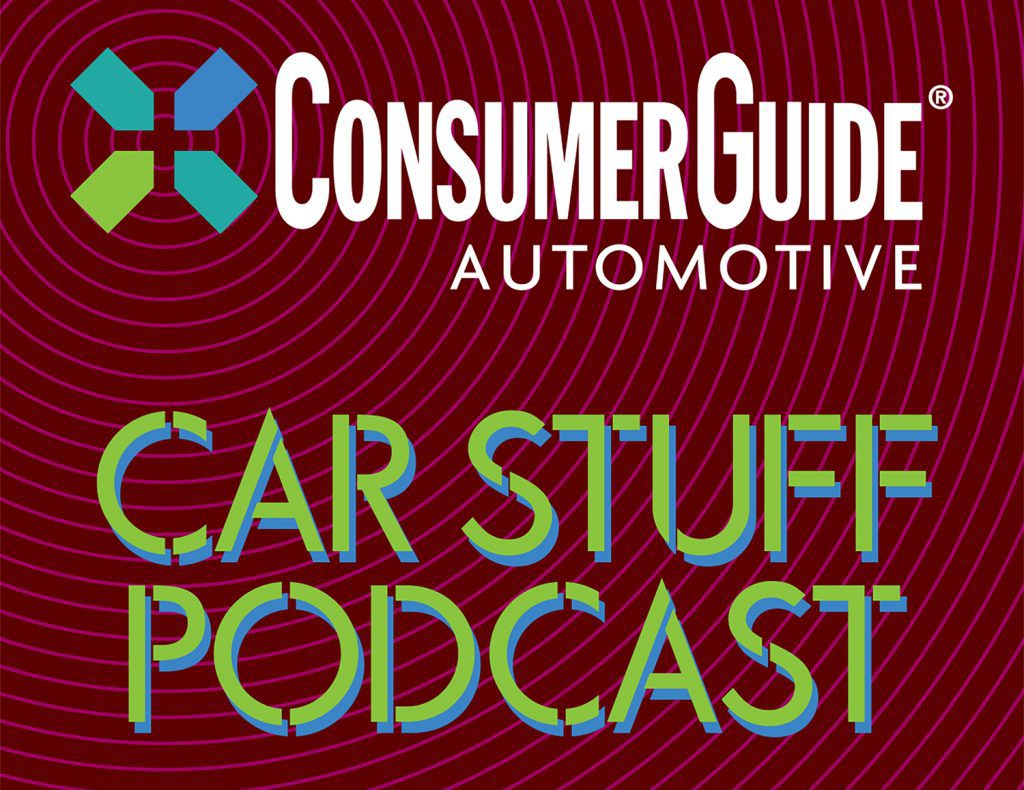 Whether you drive a car, need a car, or just occasionally bum a ride with friends, you've come to the right place. Join the editors of Consumer Guide Automotive as they break down everything that's going on in the auto world. New-car reviews, shopping tips, driving green, electric cars, classic cars, and plenty of great guests. This is the Consumer Guide Car Stuff Podcast.
Episode: 57
Broadcast date: November 29, 2020
Guest: None
2021 Consumer Guide Best Buys
It's a special episode this week: the "sneak peek" announcement of our annual Consumer Guide Best Buy awards. Jill Ciminillo has the week off, as Tom and Damon run down the entire list of 2021 Best Buy award winners in each of our 21 vehicle categories. We discuss the winners in each category, from subcompact cars to premium large SUVs–and everything in between.
The Consumer Guide Car Stuff Podcast is broadcast every Sunday on Chicago's WCPT AM 820 at 1:00 PM CST.
Discussed this week:
Follow the crew:
Tom on the radio:

The Crew
F-150 Hybrid