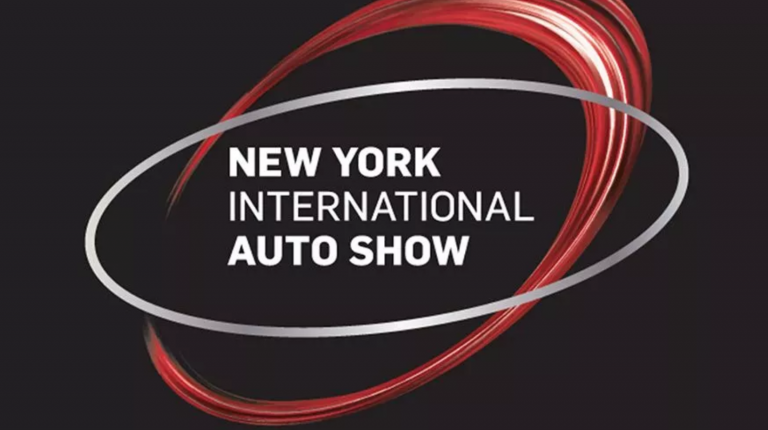 A lightly refreshed version of Nissan's pioneering electric car is set to make its public debut this week at the 2022 New York International Auto Show. For 2023, the Nissan Leaf gets mild styling updates, a pared-down model lineup, and new alloy wheels for its top trim level.
More from the New York Auto Show
The Leaf's front end gets an updated look via a refreshed front grille (with an illuminated badge featuring Nissan's new corporate logo) and bumper molding. The headlights now have black inner finishers that visually connect them to the updated grille design. Also, Nissan says the shapes of the tire deflectors, rear spoiler, and rear under diffuser have been modified for improved aerodynamics.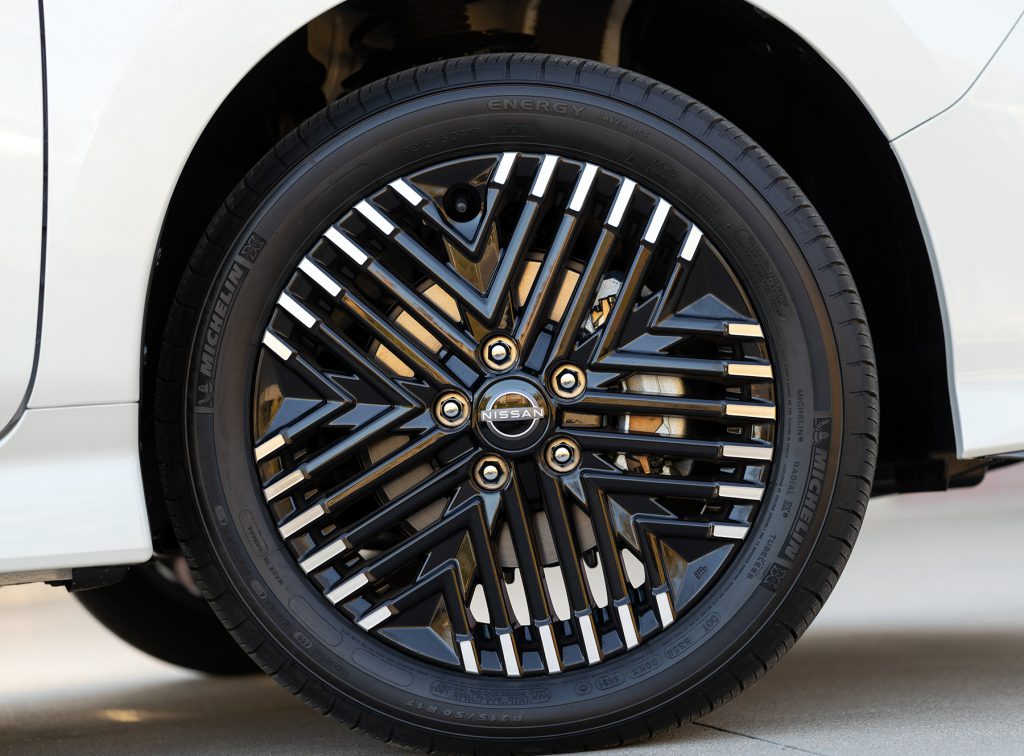 The top-line SL trim level has been discontinued, leaving the base S trim level (which continues with 40-kWh lithium-ion battery and a 110-kW electric motor that makes 147 horsepower) and the SV Plus (which carries on as before with a 60-kWh lithium-ion battery and a 160-kW electric motor that makes 214 hp). Official EPA range estimates haven't been released yet, but they're expected to be similar to the 2022 S and SV Plus's ratings of 149 miles and 215 miles, respectively.
Inside, the new Nissan logo appears on the steering-wheel badge, and there's a new start-up video on the instrument-panel screen. The Leaf SV Plus gets new 17-inch aluminum-alloy wheels with an aggressive (some might say busy) design. Nissan calls them five-spoke wheels, but depending on how you're counting, you could call them 30- or 35-spoke wheels… we won't judge.
The 2023 Nissan Leaf is slated to go on sale this summer.
CG Says:
The Nissan Leaf debuted for the 2011 model year and got its first ground-up redesign for 2018… and it's not really on the cutting edge of mainstream-brand pure-electric vehicles now. This shave-and-haircut update is minor at best—Nissan is more focused on the launch of its Ariya crossover EV at the moment—but it will help keep the budget-priced-for-an-EV Leaf somewhat fresh before a true redesign rolls around. According to industry rumors, that redesign might be for the 2025 model year, and might involve a shift to a crossover design.
Confessions of an Electric Car Fan: Why I Love the Nissan Leaf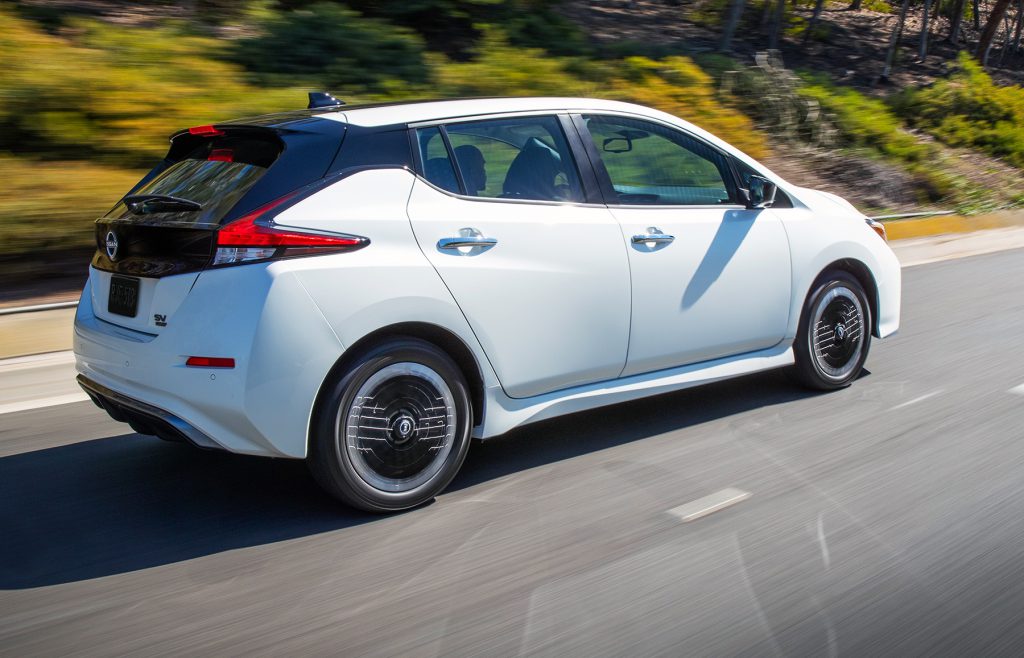 2023 Nissan Leaf Gallery
Click below for enlarged images
2023 Nissan Leaf
First Look: 2022 Chevrolet Bolt EV and 2022 Chevrolet Bolt EUV
2023 Nissan Leaf