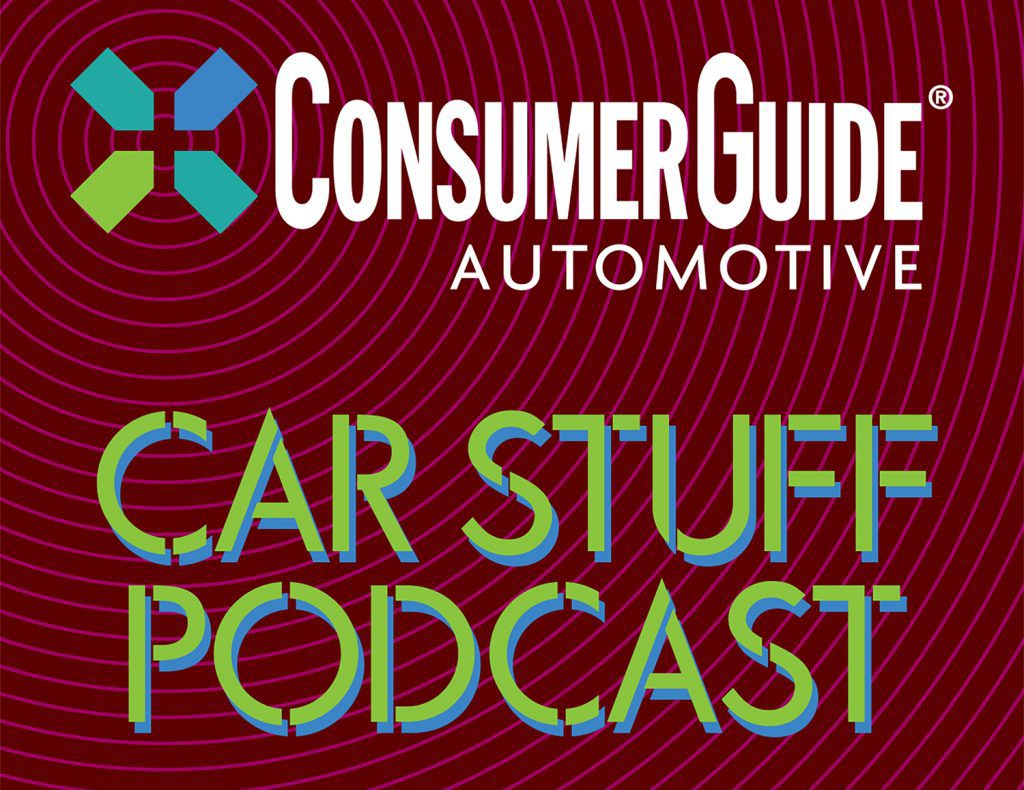 Whether you drive a car, need a car, or just occasionally bum a ride with friends, you've come to the right place. Join the editors of Consumer Guide Automotive as they break down everything that's going on in the auto world. New-car reviews, shopping tips, driving green, electric cars, classic cars, and plenty of great guests. This is the Consumer Guide Car Stuff Podcast.
Episode: 147
Broadcast date: September 4, 2022
Guest: Sam Fiorani

Electric Pickup Ownership Costs; California EV Mandate
Host Tom Appel and co-host Jill Ciminillo begin the show by discussing the coming high-performance Toyota GR Corolla and new manual-transmission Supra. Jill shared details of an article she wrote regarding the cost of ownership of an electric pickup truck versus a gasoline-powered pickup. Guest Sam Fiorani of AutoForecast solutions joined the show to share his insights into the newly-announced California EV mandates, the Inflation Reduction Act extension of federal EV incentives, and coming Porsche IPO. Sam sticks around for the quiz, which feature questions about the Dodge brand. Tom talked about new posts at the CG Daily Drive Blog, including a test drive of the electric Volvo C40 Recharge.
The Consumer Guide Car Stuff Podcast is broadcast every Sunday on Chicago's WCPT AM 820 at 1:00 PM CT.
Discussed this week:
Jill's EV-pickup ownership-cost comparison article
Test Drive: 2022 Volvo C40 Recharge
5 Cool Things About the 2022 Toyota Tundra
Follow the crew:
Tom on the radio:
The Crew
To advertise on the Car Stuff Podcast call Andy Lieb: 847-291-7414
Electric Pickup Ownership Costs
Consumer Guide Car Stuff Podcast, Episode 146: The American Motors Saga; 2023 Genesis G90
Electric Pickup Ownership Costs
Consumer Guide Car Stuff Podcast, Episode 145: Ranking the Most American-Made Vehicles, Dodge New-Product Blitz
Electric Pickup Ownership Costs