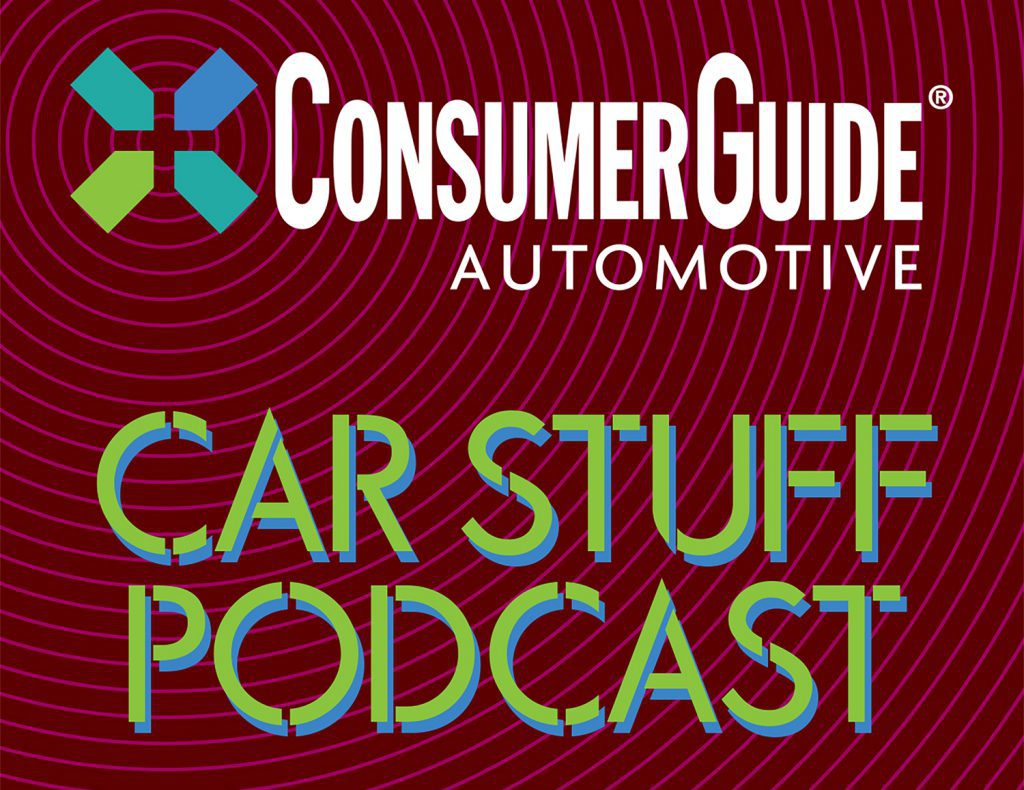 Whether you drive a car, need a car, or just occasionally bum a ride with friends, you've come to the right place. Join Jill and Tom as they break down everything that's going on in the auto world. New-car reviews, shopping tips, driving green, electric cars, classic cars, and plenty of great guests. This is the Consumer Guide Car Stuff Podcast.
Episode: 159
Broadcast date: April 3, 2023
Guest: Tim Esterdahl

Year of the Midsize Truck, Hyundai Ioniq 6
–
Jill is back in the studio this week. Jill and Tom open the show talking a little bit about Jill's recent travels. Her time on the road included preview access to the all-new Mazda CX-90 crossover, and the all-new Hyundai Ioniq 6 midsize EV sedan. Jill's overview of the Ioniq 6 included a discussion of the car's design and aerodynamics. The hosts shared information regarding Ford's auto-technician scholarship program, and talked a little about why Tom was up until 2:00 AM learning to use QuickBooks.
Jill and Tom welcome Tim Esterdahl of Pickup Truck Plus SUV talk to the show. Tim laid out the exhaustive number of changes coming to the midsize pickup-truck segment later this year. Jill was subjected to Tom's Chevy quiz—including a bonus question about Tim Conway. Jill and Tom wrapped up the show talking about the underappreciated Cadillac CT4 small sedan.
The Consumer Guide Car Stuff Podcast is broadcast live every Monday at 3:00 PM CT on the TalkZone Radio Network.
Discussed this week:
Coming Soon: 2023 Hyundai Ioniq 6
Ford auto-technician scholarship information
Pickup Truck Plus SUV Talk (YouTube channel)
Test Drive: 2023 Cadillac CT4 Premium Luxury