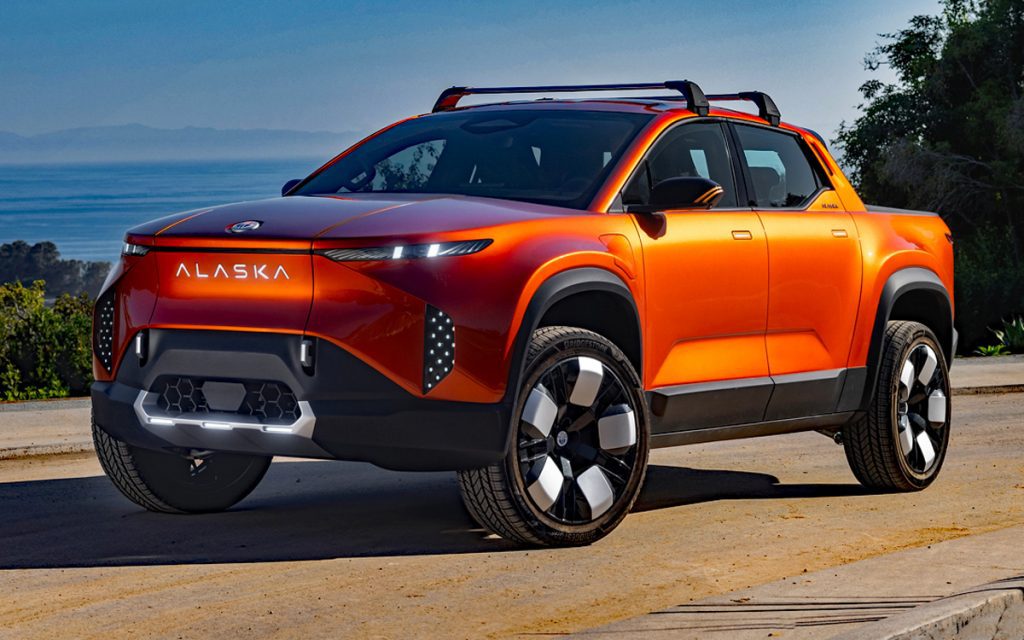 Another electric truck is in the works. The 2025 Fisker Alaska claims some innovative features and a projected starting price of $45,400.
The Alaska was one of several planned Fisker products due to come online in the next few years. One is a small SUV called the Pear, which the company wants to sell for less than $30,000. The other is a grand-touring sports car called the Ronin, which would be a direct rival to the long-established Tesla Model S. Slated for arrival before any of these is the Ocean SUV.
More electric-vehicle news and reviews
2025 Fisker Alaska
The Fisker brand has a rather tumultuous history. Originally founded by Henrik Fisker in 2007, its first and only production vehicle was a high-end plug-in hybrid called the Karma. The company declared bankruptcy in late 2013, and most assets were sold to a Chinese conglomerate in early 2014. That firm operates today as Karma Automotive and produces the Revero GT, which looks remarkably similar to the original Fisker Karma. Henrik Fisker retained his name brand and subsequently established Fisker, Inc., in 2016, which will be responsible for the Ocean, Pear, Ronin, and Alaska.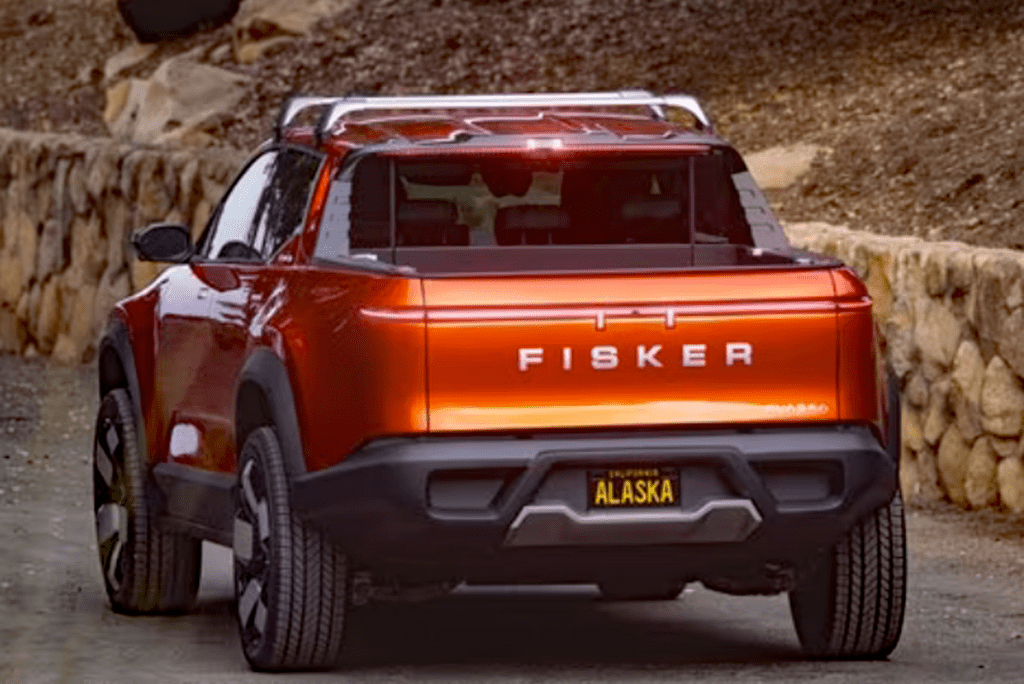 Focusing on the Alaska, the truck bears a passing resemblance to the concept version of the truck that eventually became the Hyundai Santa Cruz. While specific dimensions weren't announced, the company is calling it a midsize rig, so it should be like the Chevrolet Colorado or Ford Ranger.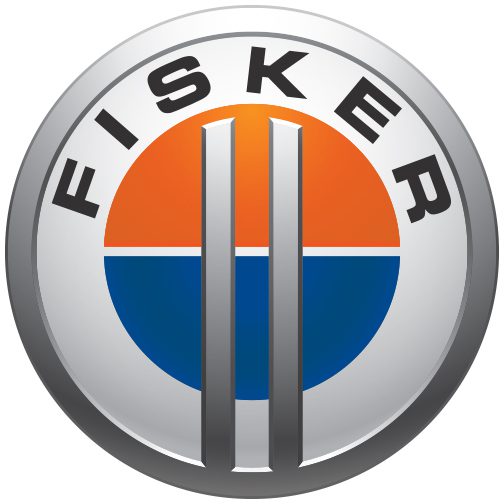 Coming Soon: 2024 GMC Sierra EV
The defining design characteristic is what Fisker is calling the "Houdini Partition." It's essentially a retractable midgate behind the rear seats that allows the bed's length to expand to 7.5 feet from the standard 4.5. With both the midgate and rear tailgate lowered, the bed reaches 9.2 feet.
Two battery pack options will be available. The base 75 kWh unit promises 230 miles of range while the larger 113 kWh one increases that to 340 miles. Projected 0-60-mph acceleration times range from 3.9 to 7.2 seconds. Fisker says the Alaska include storage compartments for work gloves, a center console with space for flashlights and pens, and a tray for the front passenger that can hold a tablet.
The 2025 Fisker Alaska is slated to start production in the United States in early 2025. Reservations with a $250 deposit are being accepted now.
2023 New York Auto Show: 2025 Ram 1500 REV
CG Says:
While its projected driving range is not outstanding, the Fisker Alaska is an intriguing runabout for urban and suburban cowboys who want something they can take for weekend projects and fun.
Given the company's start-up struggles, it remains to be seen, however, how the company will hold to its intended production schedule, and whether it can offer the Alaska at these comparatively reasonable starting prices.
Why is Ford Slashing F-150 Lightning Prices?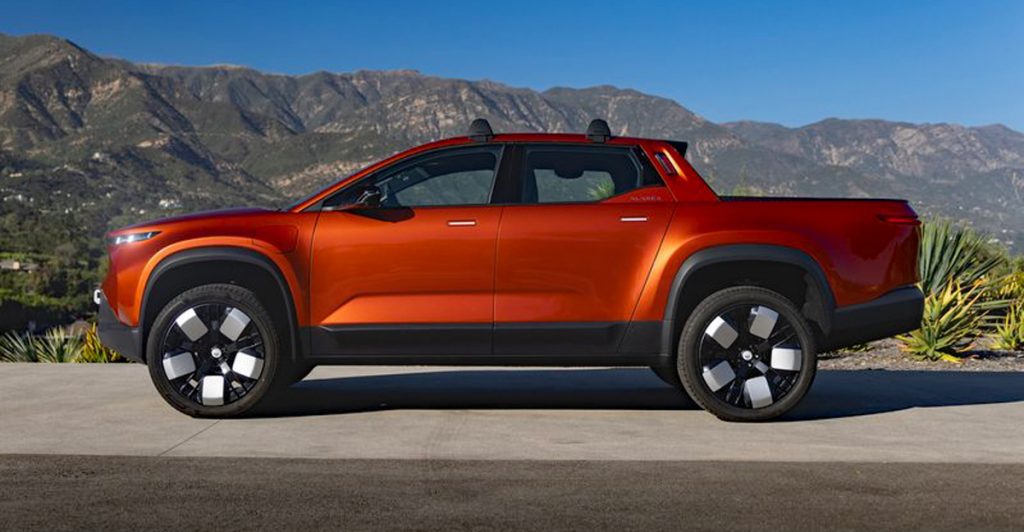 Listen to the Car Stuff Podcast
2025 Fisker Alaska Gallery
(Click below for enlarged images)