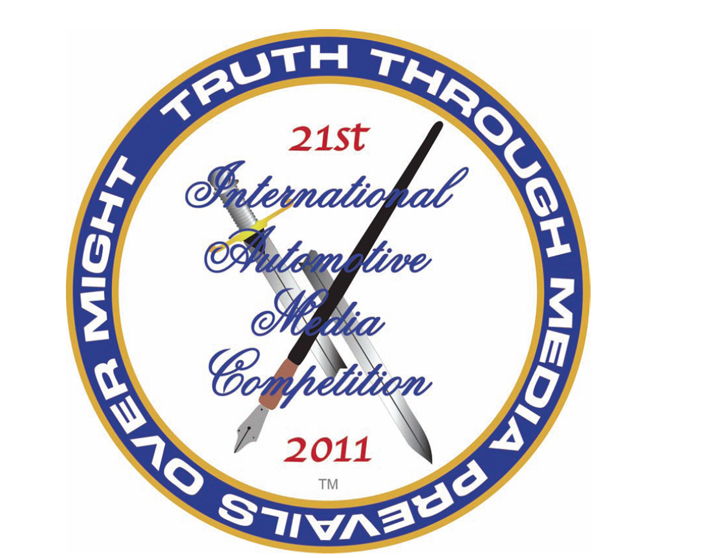 A pair of Consumer Guide online articles garnered medallions, and CG's companion automotive-history magazine Collectible Automobile picked up two awards of its own, when the 21st International Automotive Media Awards (IAMA) were announced on July 17.
Consumer Guide Automotive Managing Editor Rick Cotta collected a gold medallion in the Internet Road Test category for "A Day in the Life of an Electric Car," his account of living with an early version of Mitsubishi's plug-in electric i sedan. Senior Editor Damon Bell earned an Internet Interview bronze for "Consumer Guide interviews The Car Show Host Adam Carolla." The award to Cotta was his first gold-medal effort, but his fourth consecutive IAMA "foundation" prize. It was also the third gold presented to a CG Automotive website article in four years. Bell was a medal-winner for the second year in a row.
In the History: Single Marque or Manufacturer category for magazine writing, freelance author Gary Witzenburg penned the gold-medal-winning article "1980-85 General Motors X-Cars: From Exhilarating to Exasperating" for the August 2011 issue of Collectible Automobile. It was the second year in a row that a CA feature article won IAMA gold. In addition, the bimonthly magazine's June 2011 edition took home a bronze award in single-issue judging within its circulation class, the publication's ninth medal in the category since 2002.
Also, a lifetime achievement award was presented to veteran motorsports journalist and historian Pete Lyons. Among his numerous writing credits are Consumer Guide marque histories of Jaguar and Ferrari and a Collectible Automobile feature article on the D-Type Jaguar.
The IAMAs recognize entered works on automotive topics produced for print, broadcast, video, multimedia, and the Internet. This year's awards were open to work published or broadcast in 2011. The IAMA program is administered by the Arizona-based nonprofit International Society for Vehicle Preservation.