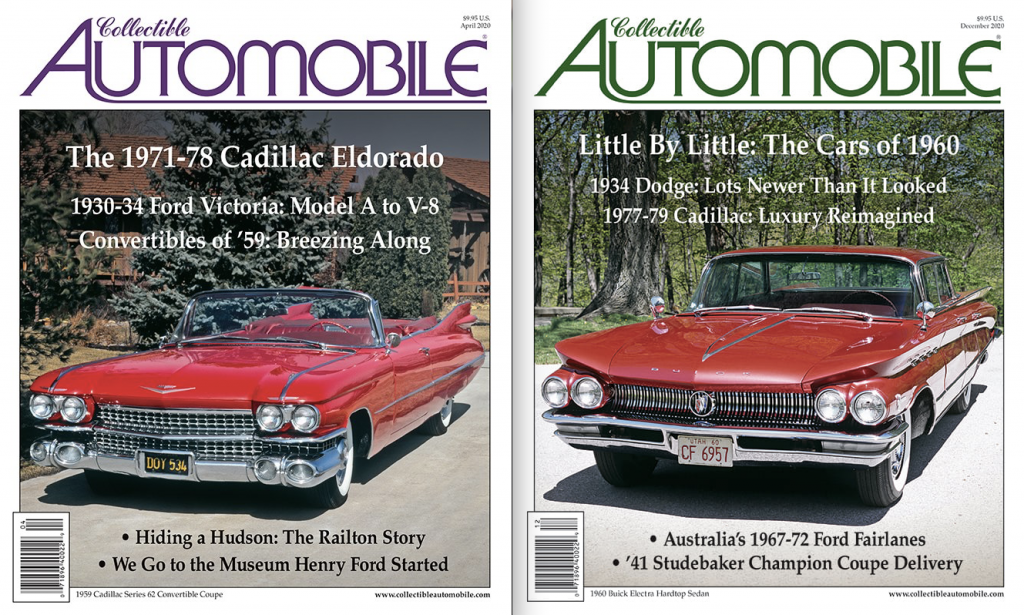 A blog post that ran on The Daily Drive and two articles that appeared in its automotive-history companion publication came in for awards when the fourth-annual Automotive Heritage Awards (AHA) were presented recently.
2021 Automotive Heritage Awards
Consumer Guide Automotive Publisher Tom Appel collected a bronze medallion in the competition's "Best Car Culture Story" category for "Learning to Drive Stick: A Sordid Tale of Intrigue, Deception, and Personal Triumph." The Daily Drive blog post recounted how he learned to operate a manual transmission quite by unexpected necessity in a gas-station customer's "three-on-the-tree" Ford Econoline van. Though it was Appel's first recognition in the AHA competition, he was a five-time medalist in a predecessor awards program.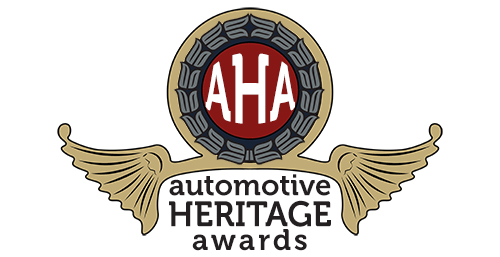 In addition, the authors of two articles that ran in Collectible Automobile® magazine were cited for their work. From the "Best Marque Specific Story" category Terry V. Boyce earned silver for "1971-78 Cadillac Eldorado: A Sizeable Difference" that appeared in the April 2020 issue. Gary Witzenburg's "John Schinella: From Hidden Talent to High Profile," an interview with a former General Motors designer that ran in the October 2020 issue, scored a bronze in the "Best Personality Profile" group.
The two Michigan-based CA contributing editors both have past AHA recognition for their work for the magazine. Witzenburg collected bronze in 2020 for his profile of Chevrolet Corvette Chief Engineer Zora Arkus-Duntov; Boyce was awarded gold in 2018 for his two-part interview with long-time GM designer William Porter.
The AHA journalism awards, presented in eight categories, weren't the only honors announced at the August 20 program. A panel of design professionals named the Mercedes-Benz Vision AVTR the 2021 Concept Car of the Year and the National Automotive History Collection selected the 2021 Ford Mustang Shelby GT500 as its Future Collectible Vehicle of the Year. Lindsay Brooke, an editor of engineering magazines published by the Society of Automotive Engineers, was presented with the Lifetime Achievement Award.
The AHA program is a conducted by the nonprofit Automotive Heritage Foundation. Entries for the 2021 journalism competition came from content printed, streamed, posted, or otherwise made public during 2020. Judging is on a fixed point scale, allowing for multiple awards in any category. (Top-scoring gold-medal works are also eligible for a best-of-category trophy.) The awards were handed out during the Woodward Dream Show staged at the M1 Concourse motorsports club in Pontiac, Michigan, a new venue for the AHA announcement.
The Daily Drive is the day-to-day news and commentary site of Consumer Guide Automotive, which has been evaluating and reporting on new cars since 1967. The bimonthly Collectible Automobile® has been published since 1984. Both are properties of Publications International, Ltd., of Morton Grove, Illinois.
2021 Automotive Heritage Awards
The author served as a judge for the 2021 AHA competition.
Learning to Drive Stick: A Sordid Tale of Intrigue, Deception, and Personal Triumph