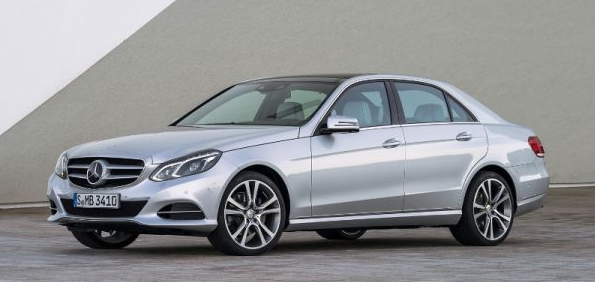 On the eve of the 2016 North American International Auto Show in Detroit, Mercedes-Benz introduced the redesigned version of its popular E-Class sedan. Mercedes was light on technical specifics, but shared details of the new car's autonomous capabilities.
Test Drive: 2018 Mercedes-Benz E400 Coupe
When equipped with an available Drive Pilot system, the 2017 E-Class will provide hands-free cruising—even without clearly marked road lanes, Mercedes claims. The system, which works at speeds up to 80 mph, will also change lanes autonomously.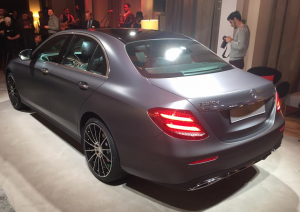 Up front, the new E-Class boasts a new headlight array composed of 84 individual LEDs. The sleeker profile cuts through the air a little more efficiently than before, with the new sedan boasting a drag coefficient of just 0.23.
A new E350e plug-in hybrid model will provide a claimed 20 miles of pure-electric driving. Mercedes did not run down the entire E-Class model lineup, but we do know a diesel-engine E220d will be offered, and we expect the base gasoline-six-cylinder E350 to return. The 2017 Mercedes-Benz E-Class lineup is slated to go on sale this summer.
CG Says:
While we bemoan the fact that new vehicle introductions are focusing more and more on autonomous driving than on driving dynamics, it's good to see that Mercedes-Benz is prepared to battle on that front as well.
Mercedes sold slightly fewer than 50,000 E-Classes in 2015, a steep decline from the year prior. With appealing new styling and a host of new technological features, these midsize Mercedes-Benzes should see a significant sales bump this coming model year.
More from the Detroit Auto Show