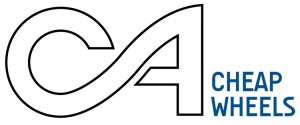 by Don Sikora
Note: The following story was excerpted from the October 2017 issue of Collectible Automobile magazine.
The 1978 Dodge Omni and Plymouth Horizon hatchback sedans were Chrysler's well-received answer to the Volkswagen Rabbit. Racy Omni 024 and Horizon TC3 two-doors followed for the 1979 model year as the American company's response to the Rabbit-based Scirocco.
We've looked at versions of the front-drive 024 and TC3 siblings as cheap wheels in the past, but now we'd like to zero in on the little-remembered 1980-81 Dodge De Tomaso. It was named for the late Alejandro de Tomaso, the Argentinian-born European automotive magnate best remembered for the Pantera and reputed good friend of Chrysler boss Lee Iacocca. The last point likely explains this dalliance with Dodge.
The 1980 Omni brochure introduced the De Tomaso under the headline "The First American Sport Coupe in the European Sporting Tradition" and credited its look to "one of Europe's top design studios." In January 1980, Car and Driver's view was that de Tomaso "just dressed up his namesake in designer sportswear and signed his name." C/D wished he had also addressed the car's uncomfortable driving position and assembly quality.
De Tomaso extras included a deep chin spoiler, add-on fender flares, rear spoiler, rear quarter-window louvers, black vinyl interior, leather-wrapped four-spoke steering wheel and shifter, bold "De Tomaso" logos inside and out, and what can only be described as a tremendous amount of flat-black accent paint. Finally, the car was literally topped off with a targa-style "brushed and bright transverse roof band." According to Car & Driver, the package added $1575 to the 024's $5271 base price.
Review Flashback! 1981 Plymouth Horizon
De Tomasos ran 024's optional Sport suspension, P185/70R13 radials mounted on handsome alloy wheels, and a 3.5:1 "performance" axle ratio. The engine was standard Omni, a VW-sourced 1.7-liter carbureted ohc four. It was good for 65 hp and 85 pound-feet of torque, and worked through a standard four-speed manual transmission.
For 1981, all 024 variants followed the De Tomaso's lead and dropped the Omni name. De Tomaso's appearance was still defined by scads of flat-black trim and in-your-face De Tomaso logos. The significant change was under the hood, where the new Chrysler-built 2.2-liter four was fitted. With it, output jumped to 84 ponies and 111 pound-feet of twist. Larger P195/60R14 rubber encircled 14-inch alloy wheels. Interestingly, the elaborately finned new rims might have been the most European-looking pieces on the whole car.
Other tweaks included a cloth-and-vinyl interior—"premium" all-vinyl trim was optional. Graphic Red paint returned, but Bright Yellow was replaced with Burnished Silver Metallic.
According to the Standard Catalog of American Cars 1976-1986, Dodge De Tomaso production totaled 1333 units in 1980 and only 619 for 1981. The new-for-1981 Charger 2.2 package was significantly cheaper and saw sales of 7306 units. In effect it superseded the De Tomaso for '82.
Pros:
With fewer than 2000 made, the Dodge De Tomaso was never a common sight.
The '81s benefit from the more powerful 2.2-liter four and beefier 14-inch rubber.
In the day, Car and Driver thought the Sport-suspension-equipped 024 and De Tomaso were the best road cars Chrysler made, and the "closest thing to a Scirocco built in America."
Cons:
Less is more. The 024's wedgy shape worked well with various factory appearance and performance packages, but De Tomaso's exuberant add-ons didn't enhance the car's inherently clean styling.
Targa roof bands look fine on Porsche 911s. Here the brushed-finish piece more closely recalls the similar ornament used on AMC's Hornet-based 1977 AMX.
The flat-black accent panel applied between the headlights oddly makes the Dodge's split-grille front end look more like the Plymouth Horizon TC3's fascia.
Final Drive:
Though the Dodge Omni 024 and Plymouth Horizon TC3 were near twins, Dodge sold the most interesting takes on this subcompact sportster. Today, the Charger 2.2 and Shelby Charger are best remembered, but the seldom-seen De Tomaso is a fine set of cheap wheels. The package was all show, so we'd look for a 2.2-liter 1981 model for a hint of go.