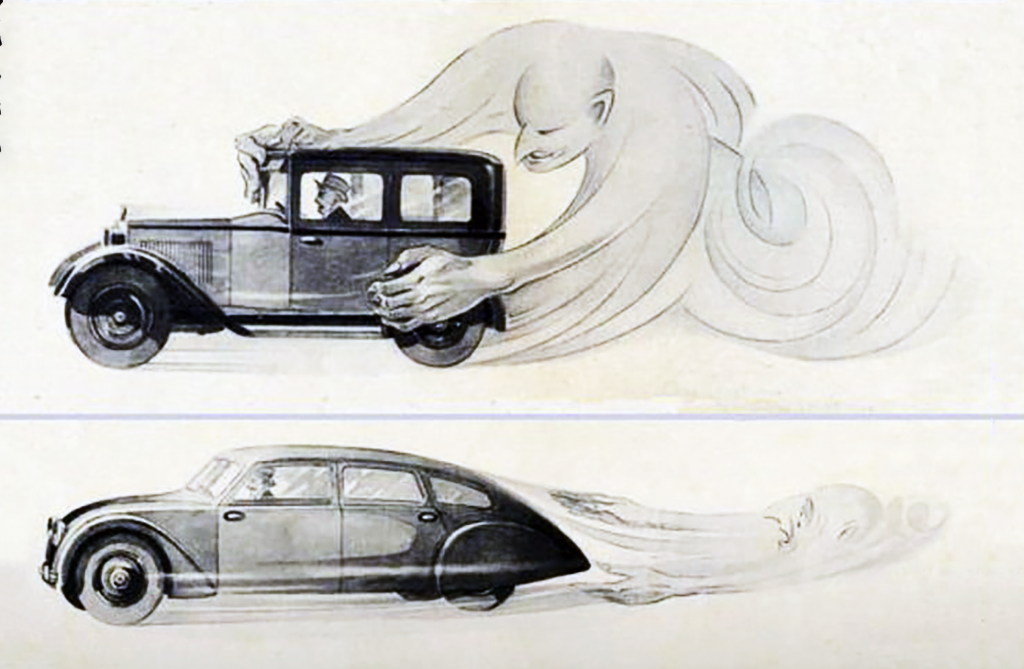 It's a shame that Tatra isn't better known to American auto enthusiasts, because the Czechoslovakian automaker produced some of the most interesting cars and trucks of the industry's first century.
Known today for burly, off-road-capable commercial trucks, Tatra was in the passenger-car business until 1999. Though some of the company's later car designs could be generously described as clunky, its prewar streamliners were the stuff of science fiction—in a wonderful way.
The streamliners, so dubbed for their intentionally aerodynamic profiles, were produced between 1934 and 1939. A post-war series of cars, the 600 and 603, were designed in a similar vein, but are generally not considered to be streamliners.
Streamline Madness! A Gallery of Automotive Aerodynamics in Print Ads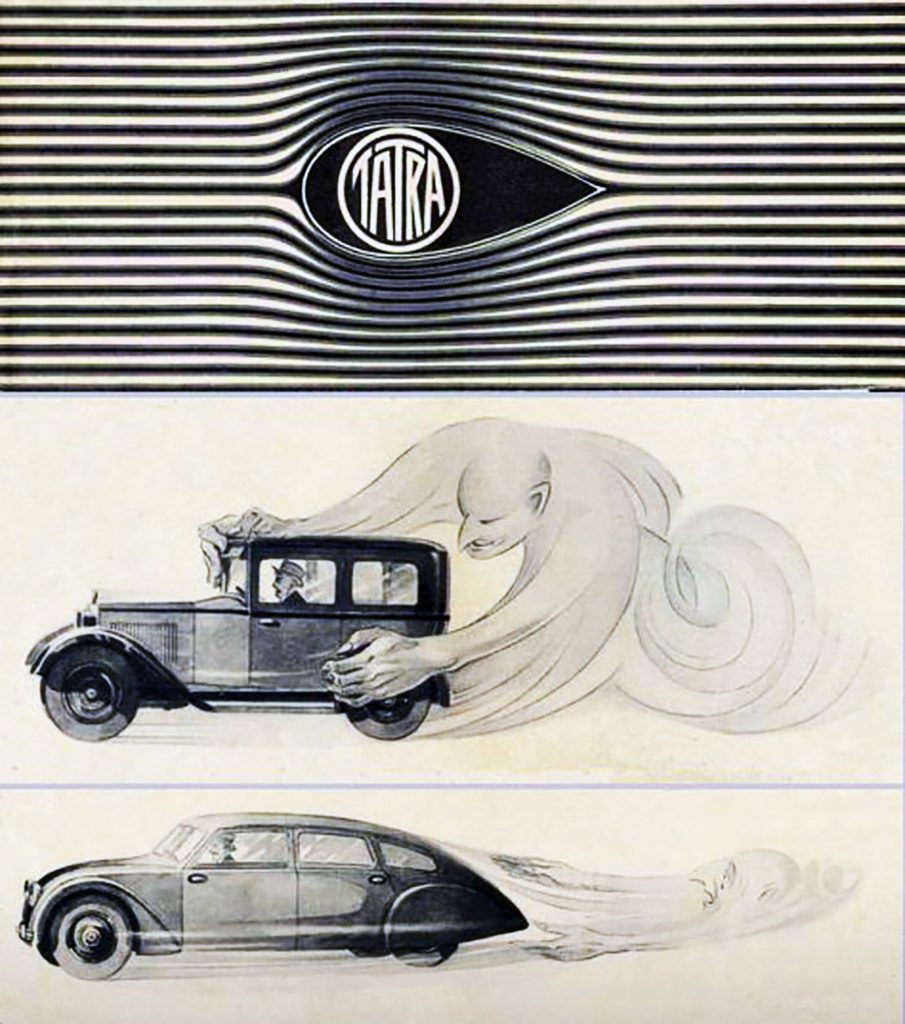 The advertisement here—and it is an ad, though this same artwork was also used for a brochure—highlights the aerodynamic shape of the first Tatra streamliner model, the 77. Though the wordless nature of the ad may seem esoteric, it made a lot of sense. Czechoslovakia itself was not a major auto market, and Tatra sold vehicles in many European countries, all with their own languages. Thus, wordless ads worked well for a company looking to deliver a consistent message in multiple markets.
But forget that. What strikes me about the artwork is how air, or atmosphere, is so simply depicted as a menace, and the Tatra 77 shown to be unaffected by it. This ad is brilliant in its simplicity.
For a look at another pioneering aerodynamic car, check out the Rumpler Tropfenwagen, a German movie star dating back to 1921.
Check out the Consumer Guide Car Stuff Podcast
Tatra 77 Ad Gallery
(Click below for enlarged images)
Tatra 77
Tatra 77