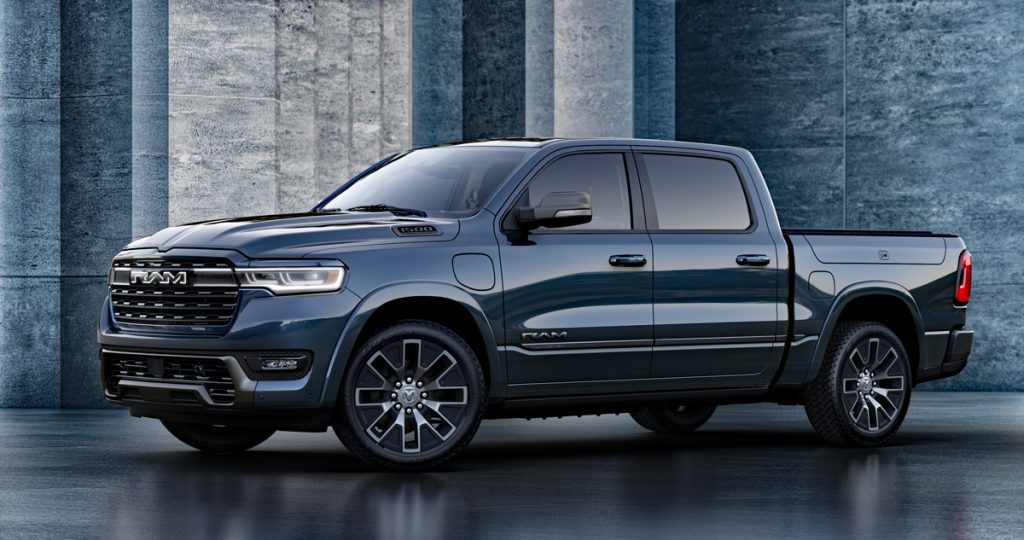 In advance of the Los Angeles Auto Show, Ram has revealed a refresh of its popular—and incredibly profitable—1500 pickup, including an all-new extended-range electric variant of the truck dubbed Ramcharger.
Available only in 4-door, crew-cab configuration, the Ram 1500 Ramcharger drivetrain features a 92-kWh battery and a gasoline-powered 3.6-liter V6. When needed, the range-extending V6 is employed to drives a 130-kW generator. The generator supplies power to the Ramcharger's electric motors, providing uninterrupted driving range of up to 690 miles. The Ramcharger will travel an estimated 145 miles on battery power alone, after which the range-extender gas engine kicks in. Because of the 2-motor setup, all Ramchargers come with standard AWD.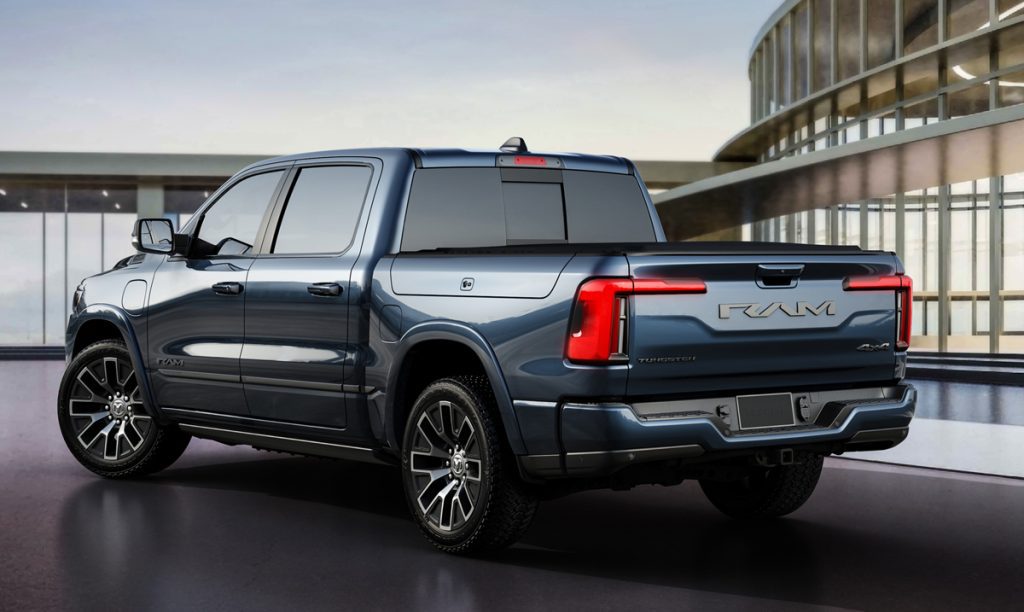 The truck's front and rear motors combine for a stout 663 horsepower, enough to propel the Ramcharger to 60 mph from a stop in claimed 4.4 seconds. Like most electric vehicles, the Ram Ramcharger can be charged using level-2 and level-3 stations, and will accept charging at up 145 kW using level-3.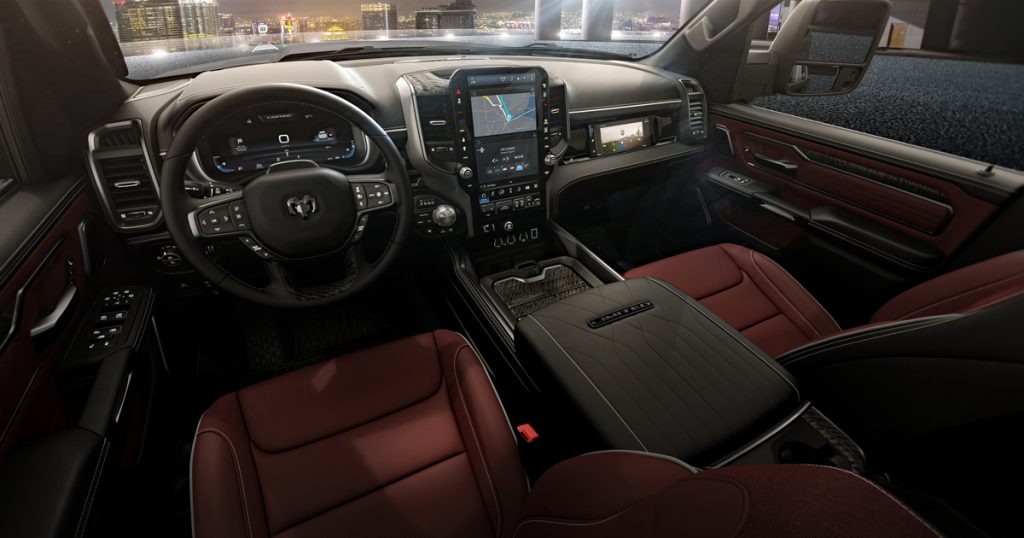 The Ramcharger rivals conventional gasoline powered pickup trucks with a 14,000-pound towing capacity and 2625-pound payload rating. Though the Ramcharger trim-level lineup is not yet finalized, we do know the truck will be offered in Ram's all-new, topline Tungsten trim.
Ramcharger is built on the new Stellantis STLA Frame electric-truck architecture, similar to that found under RAM's coming RAM 1500 REV electric pickup.
The Ramcharger name has deep roots. Dodge marketed a large 2-door SUV called Ramcharger between 1974 and 2001. That Ramcharger was similar in concept to the contemporary Chevrolet Blazer and Ford Bronco.
The 2025 Ram Ramcharger is set to go in sale towards the end of 2025. Pricing and trim-level information will be announced closer to the on-sale date.
Test Drive: 2022 Ram 1500 Limited EcoDiesel
CG Says:
Ram wants the Ramcharger to play the role of stepping stone between traditional gas-powered trucks and fully electric examples. We see the potential, but at this point reserve enthusiastic approval until pricing is announced. Kudos to Ram for bringing all this tech together, however.
Son of Slant Six: Meet the Stellantis Hurricane Inline 6-Cylinder Engine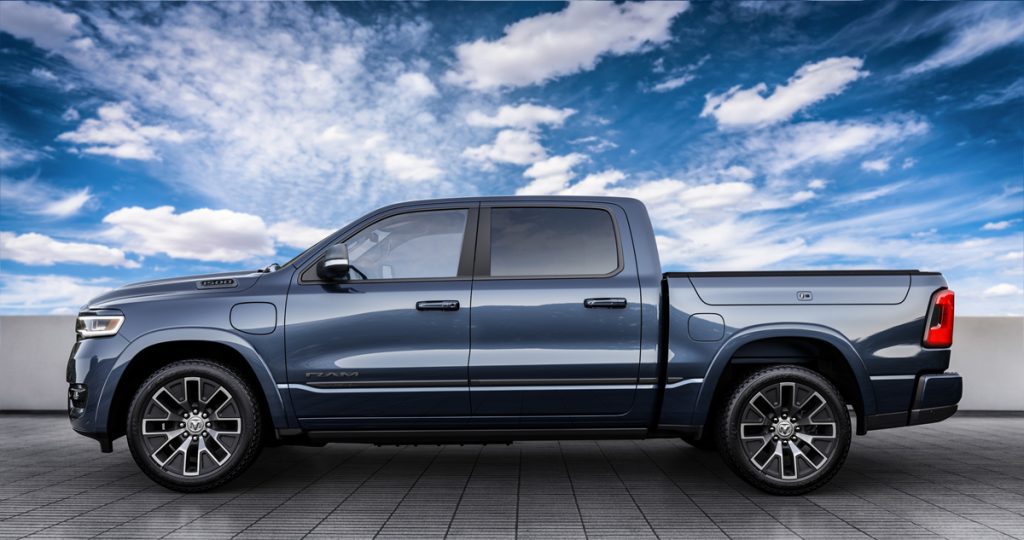 Listen to the Car Stuff Podcast
2025 Ram 1500 Ramcharger Gallery
Click below for enlarged images
Consumer Guide Car Stuff Podcast, Episode 192: VinFast Regroups, Volvo EX30 is a Bargain, and EV Enthusiasts are a Complex Lot