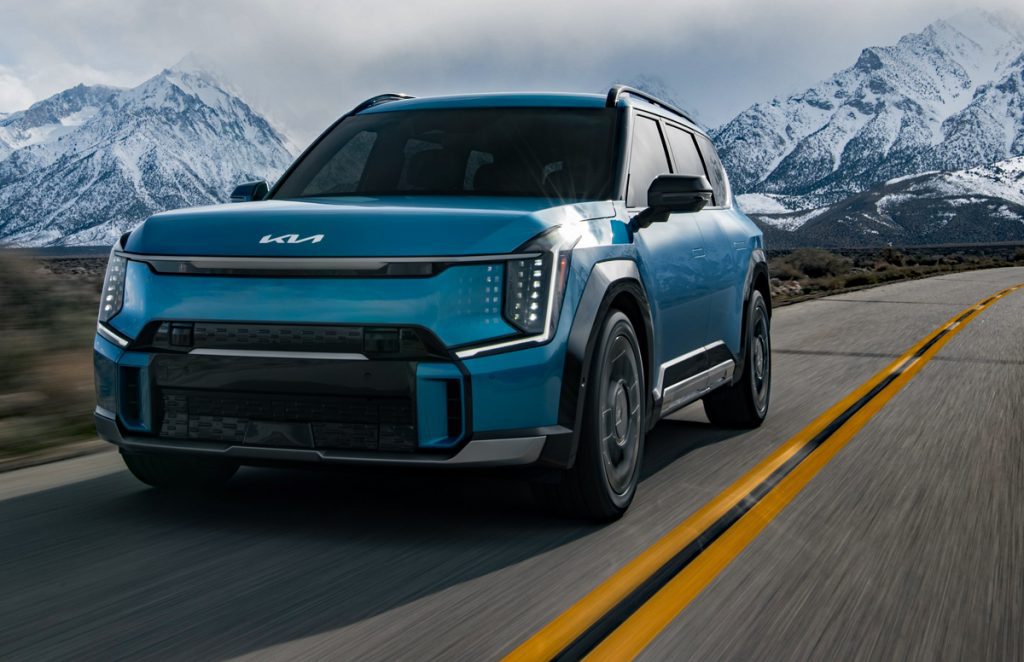 By Sue Mead
"Accelerate to 100 mph and take your hands off the wheel," directed the course instructor, as I guided the 2024 Kia EV9 onto the 6.4-mile-long, high-speed test track at the California Proving Grounds, in California City, CA.  This driving exercise was one of many that Kia set up to illuminate the handling attributes of its all-new flagship at this private research and engineering facility for a small group of automotive journalists for the first-drive of its 3-row EV that will come to market this fall. Other exercises on the 4,300-acre proving grounds included high- and low-speed maneuvers on a vehicle dynamics area and several specially designed surface roads, along with a dirt track to simulate a variety of driving conditions found in North America.
More electric-vehicle news and reviews
2024 Kia EV9
Although a bit daunted by letting the EV9 do the driving at this high speed, especially with others vehicles on the track in a lead-follow lineup, I had gained confidence in its prowess over the course of the day with the variety of maneuvers that allowed me to assess this SUV's talents with accelerating, braking and cornering, and its tight-but-supple suspension that kept it flat and mannered even over uneven off-pavement trails. I was also impressed by the comprehensive array of safety technologies that would keep me at a safe distance from other vehicles– with warnings and guidance, as needed.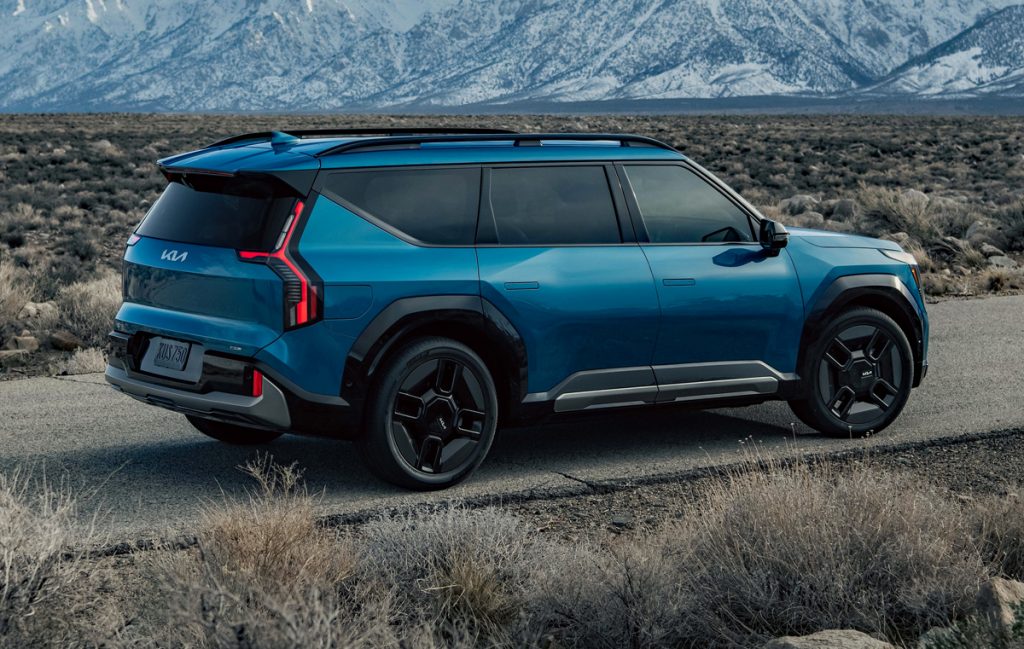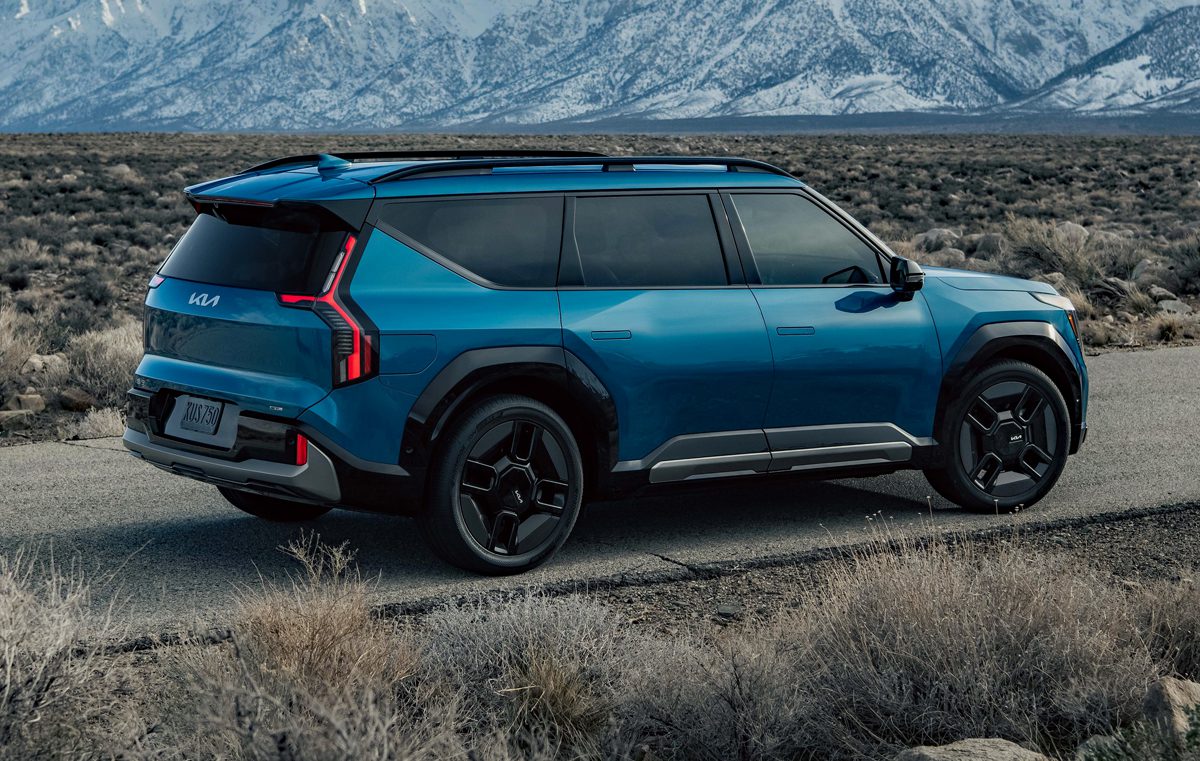 The EV9 was first seen at the 2023 New York Auto Show, it is now the U.S. market's first all-electric midsize 3-row crossover. Kia's goal for this two-day event was to introduce its newest model to automotive evaluators by providing an opportunity to learn about its new "Opposites United" design language, premium accommodations–which Kia says rival-ultra luxury models—and its fourth-generation electrical architecture. Kia also touted the EV9's roster of standard and available Advanced Driver Assistance Systems (ADAS).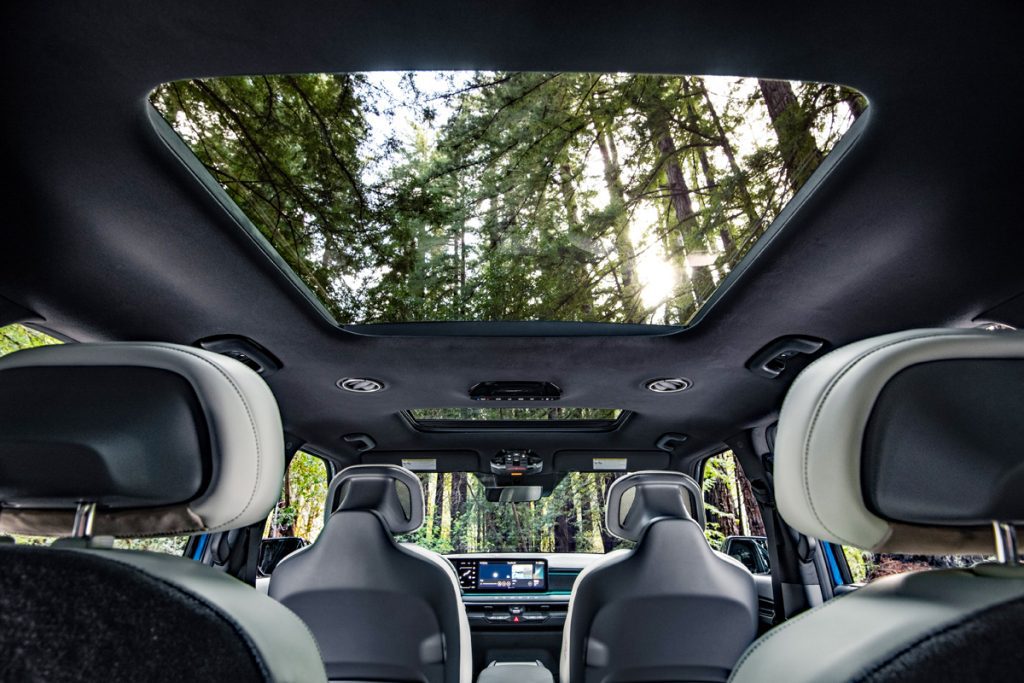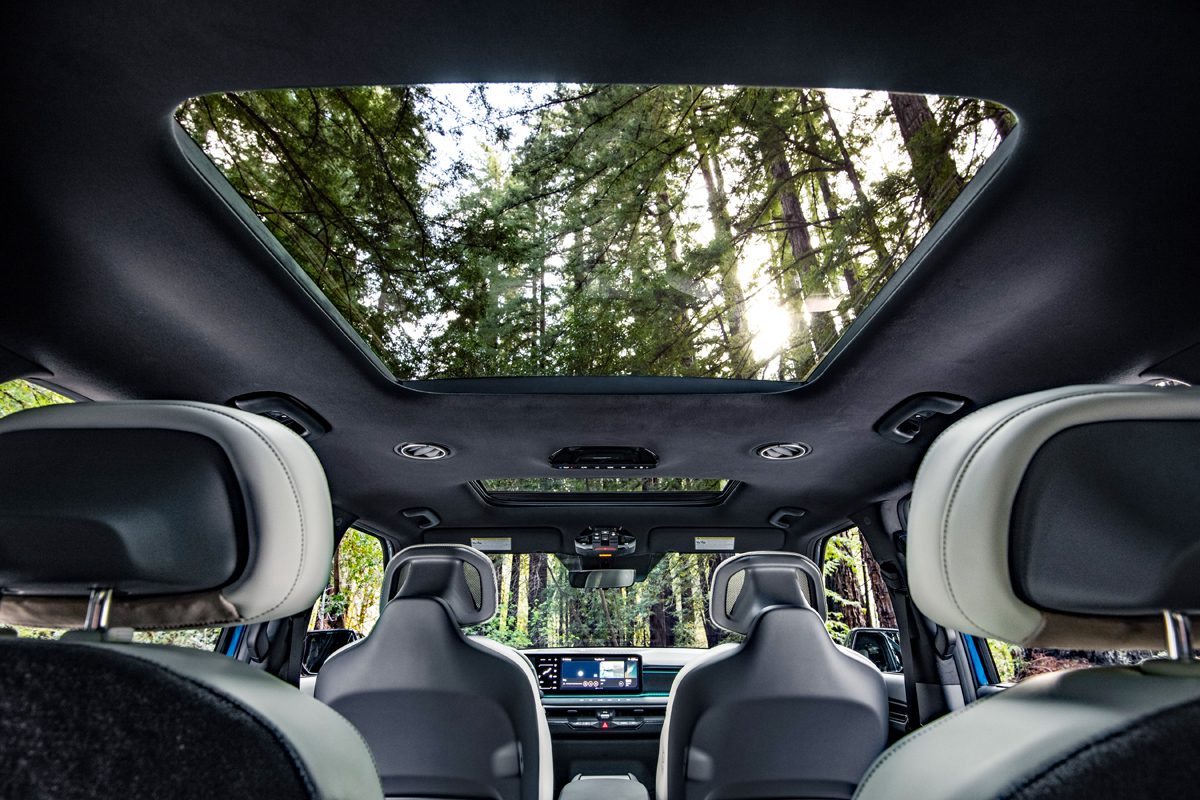 Kia also made note of the EV9's range and fast-charging capabilities, and made sure we took note of the vehicle's true SUV capabilities with laudable interior volume and cargo space; dual-motor torque-vectoring AWD; 7.8 inches of ground clearance; and up to 5,000 lbs. of towing capacity.
The 2024 EV9 has seating for up to seven passengers and will go on sale this fall in rear-drive and AWD Configurations. It will be available in four models: Light, Wind, Land and GT-Line. Among its competitors are the Hyundai IONIQ 7, Tesla Model Y, Cadillac Lyriq, and Rivian R1S.
5 Cool Things About the 2023 Kia EV6 GT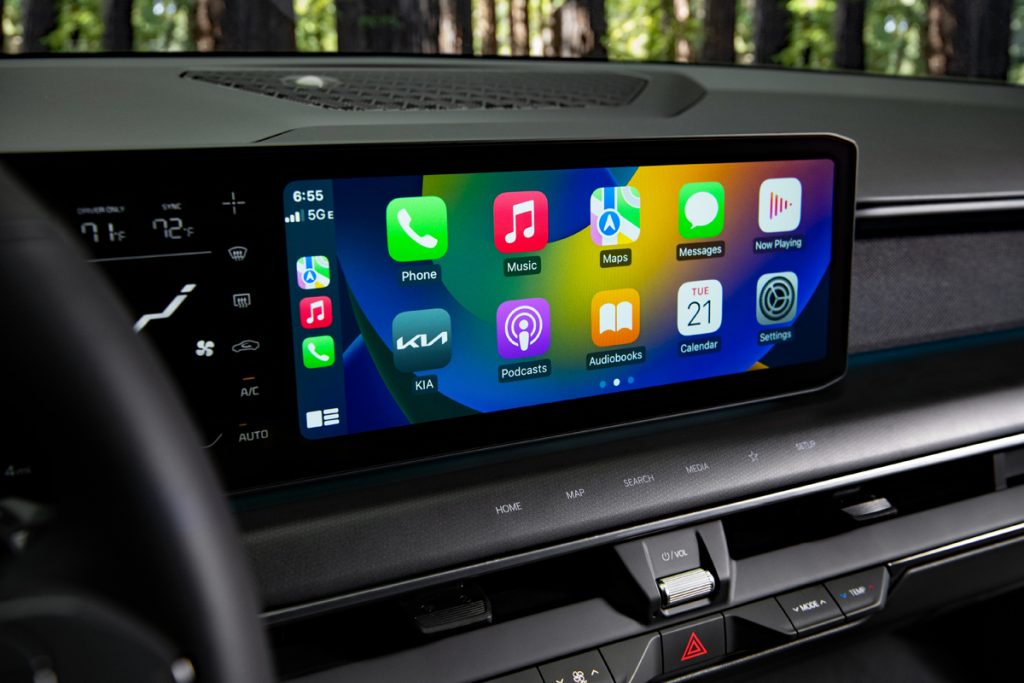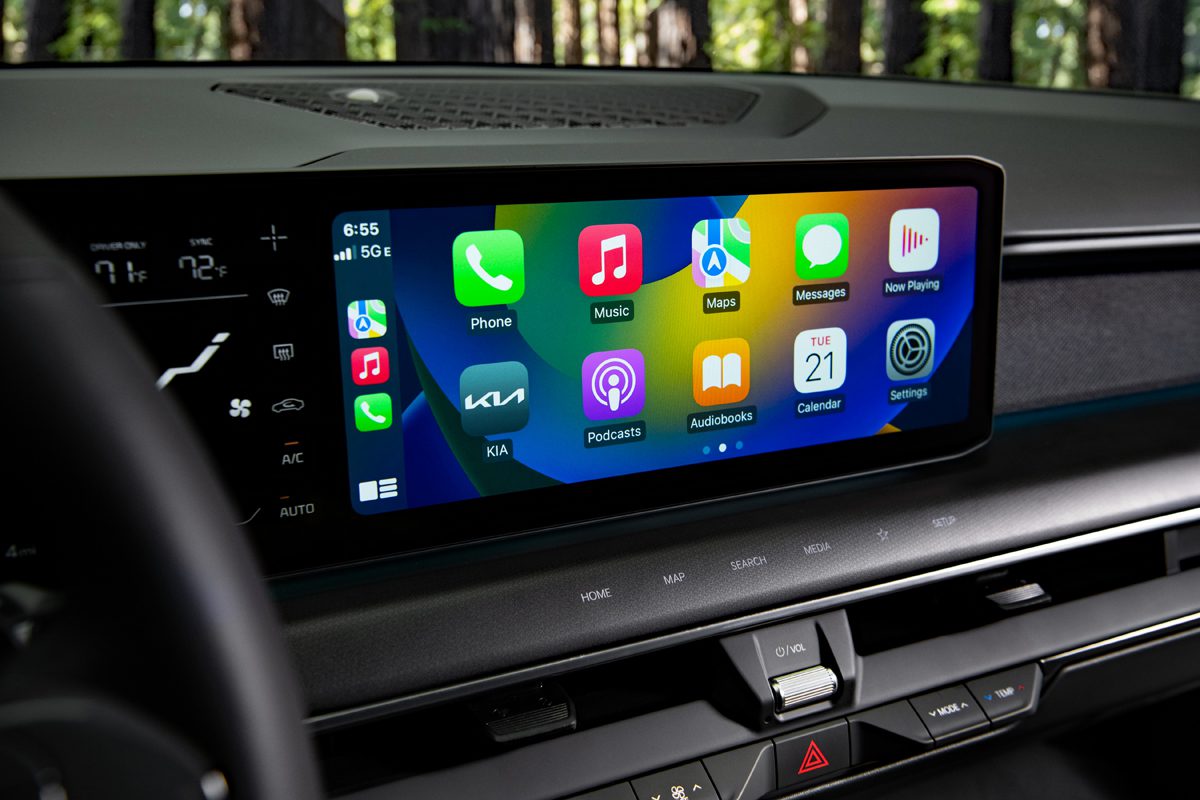 "With the launch of the EV9, we are incorporating our experience in producing brilliantly designed, best-in-class SUVs with our deep expertise in developing the industry's leading EVs," said Sean Yoon, president and CEO, Kia North America and Kia America. "The EV9 is a credible, high-value SUV that encapsulates our approach to bringing innovative, consumer-focused products to market with a serious commitment to electrification."
At first glance, the EV9 shares some of the good looks of its gas-powered stablemate, the award-winning Telluride. The EV9 is an appealing meld of sleek and edgy styling atop of a boxy design, with a long wheelbase, short overhangs and tallish wheel arches. The EV9's "Tiger Face" is a reinterpretation of Kia's "Tiger Nose" grille and is flanked by slim LED headlights. A clever adaptation is the available Star Map LED animated Digital Pattern Lighting Grille that can be personalized by the driver as part of five Dynamic Welcome Light formations- a first for Kia.  At the back are slim taillights that stretch outward to the body. Flush door handles with automatic deployment add to the clean side profile lines. Available wheel options range from 19 to 21 inches and paint options will include matte finish or gloss.  The EV9 GT-Line adds exclusive styling, raised roof rails, and 21-inch, exclusive alloy wheels and tires.
The EV9 is slightly longer (197.4) than the Telluride and comparable in height (up to 70.1 inches) and width (77.9 inches). With all three rows raised, the EV9 brings 20.2 cubic feet of cargo space; when both rows of rear seats are folded, volume grows to 81.9 cubic feet.
Should I Lease My Electric Car?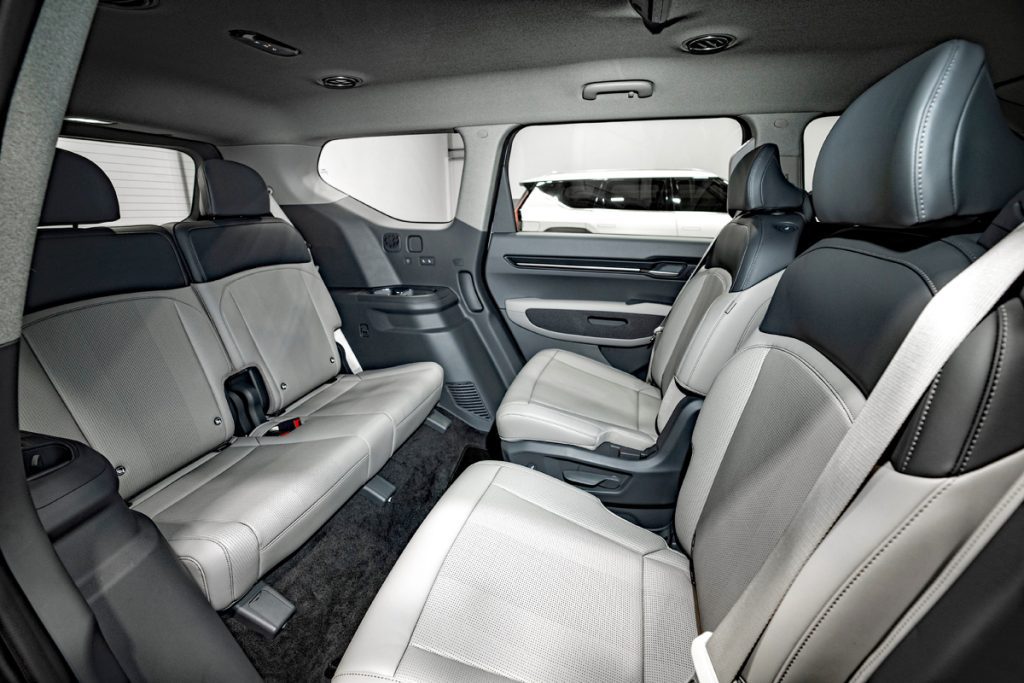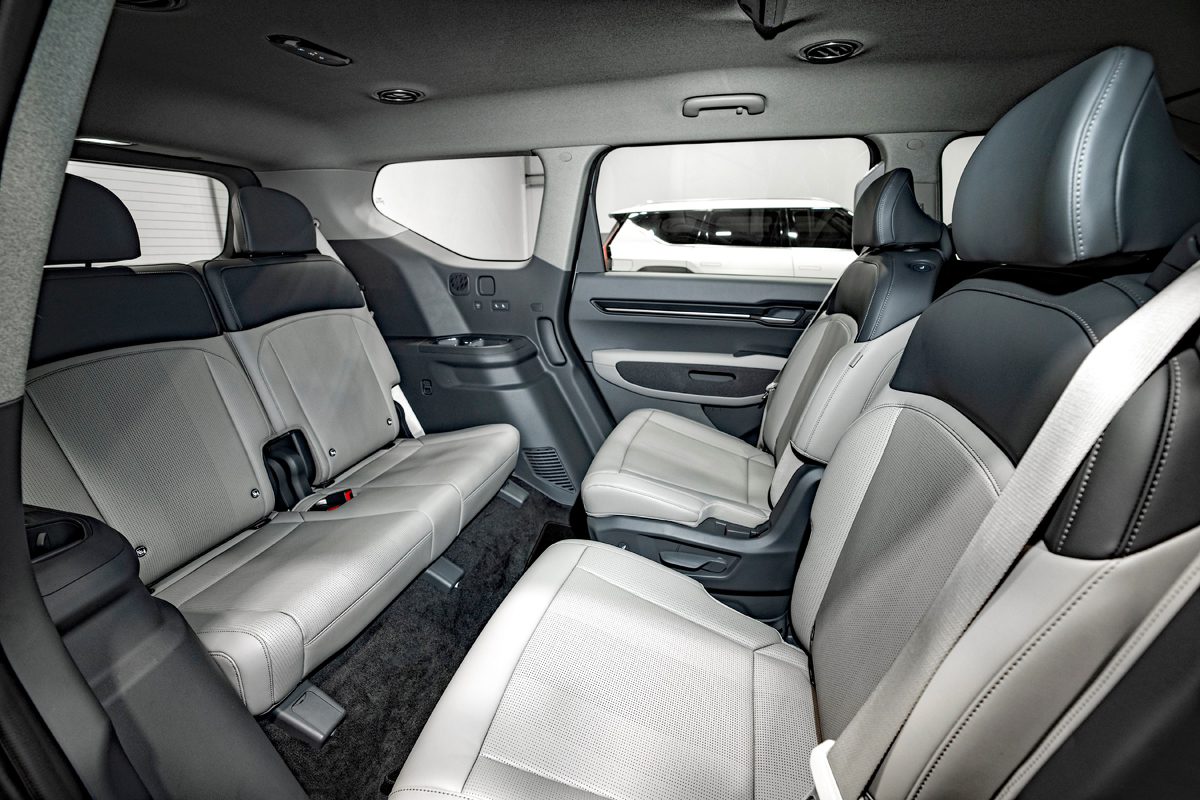 Kia's designers kept the "Opposites United" for the well-appointed and well-lit interior using cues from nature, and striving for a "post-industrial approach that introduces a new level of refinement of craft to Kia." Notable are the non-leather polyurethane seating surfaces, BTX-free interior trim elements, and fabrics and carpets that are composed of partially recycled materials, and the centrally mounted, hidden-until-lit, haptic switches for key infotainment features.
Kia's next-generation dual-display Connected Car Navigation Cockpit has full digital instrumentation and is faster-responding than previous connected systems. A number of cameras provide useful information for the driver, such as Rear-View Monitor, and Surround-View Monitor that provides a 360-degree view. High-power USB-C outlets throughout the cabin allow for device recharging.
A dual-level, floating center console stretches from the first to the 2nd row, with under-tray stowage for front passengers and an available sliding storage console for rear passengers. Optional is a full-color head-up display; a full Display Mirror; and 14-speaker, 708-watt Meridian Premium Audio.  All seats are comfortable and most come with bells and whistles; and access to the 3rd row is easy. First- and 2nd-passenger row occupants are treated to an available "Relaxation Mode" which offers additional comfort with power operated leg rests, and 2nd-row creature comforts include 8-way power adjustments enhanced with heating and cooling.
Electric Vehicles that Qualify for the Federal Tax Credit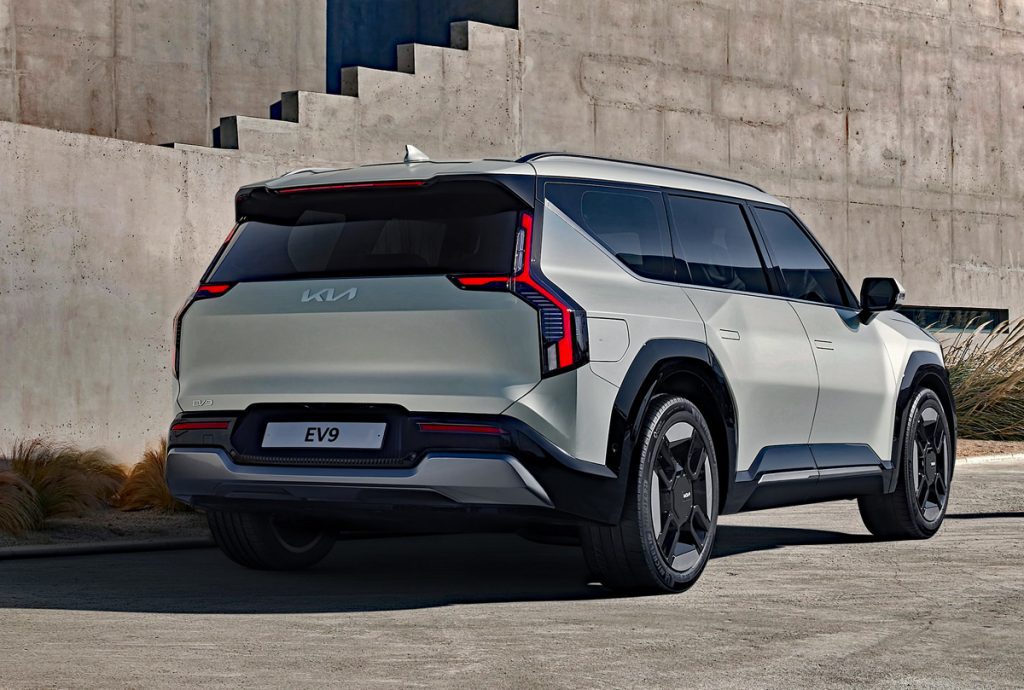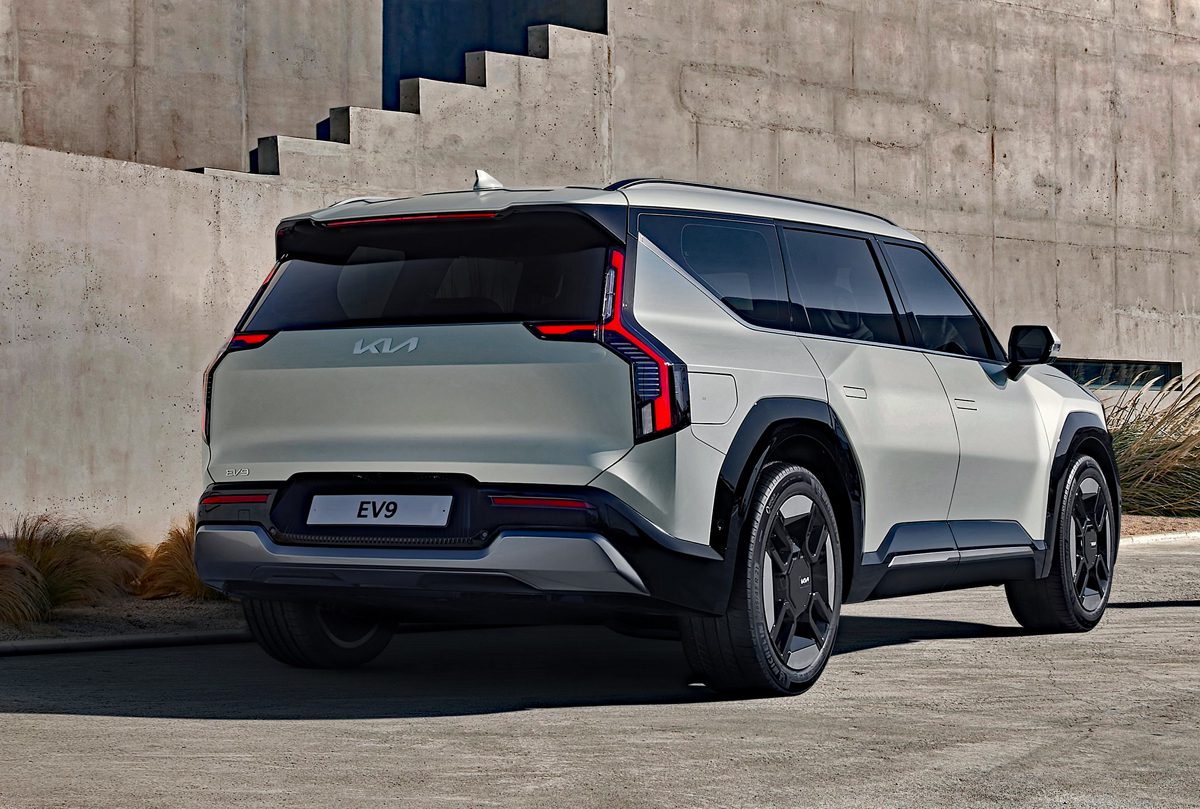 The EV9 is the second Kia model based on the E-GMP platform, and the first to feature improved fourth-generation battery technology. It will be available with a choice of two powertrains: standard is a 76-kWh battery with a 215-horsepower motor that drives the rear wheels. An optional 100-kWh battery will be available in a single-motor configuration that Kia say will achieve 300 miles of all-electric range, or a dual-motor, 379-horse torque-vectoring all-wheel-drive configuration. The EV9 will come with four drive modes at launch on all trims: Eco, Normal, Sport, and My Mode. The dual-motor EV9 GT will sprint to 60 mph in a claimed five seconds.
Fast Facts:
The EV9's standard 800-volt electrical architecture enables ultra-fast recharging on high-speed level-3 chargers. The system is designed to go from a 10- to 80-percent state of charge in under 25 minutes.
 The EV9 will be available from launch in a variety of six- and seven-seat configurations. The EV9's 110-volt outlet located in the cargo area can help power tailgating parties, and standard tri-zone HVAC ensures true temperature control in front and back.
Optional Remote Smart Parking Assist 2 allows remote parking in, or exiting from, certain parking spots with the driver operating the EV9 from outside the vehicle.
In addition to the active driver-assist technology, the EV9 arrives standard with 10 airbags, including a front-row center airbag intended to reduce front-passenger impacts in certain collisions.
The EV9 is expected to land in U.S. showrooms before the end of the year. The EV9 will be produced in Kia's West Point, Georgia assembly plant. Pricing and specific trim level and equipment availability information will be made available closer to the on-sale date.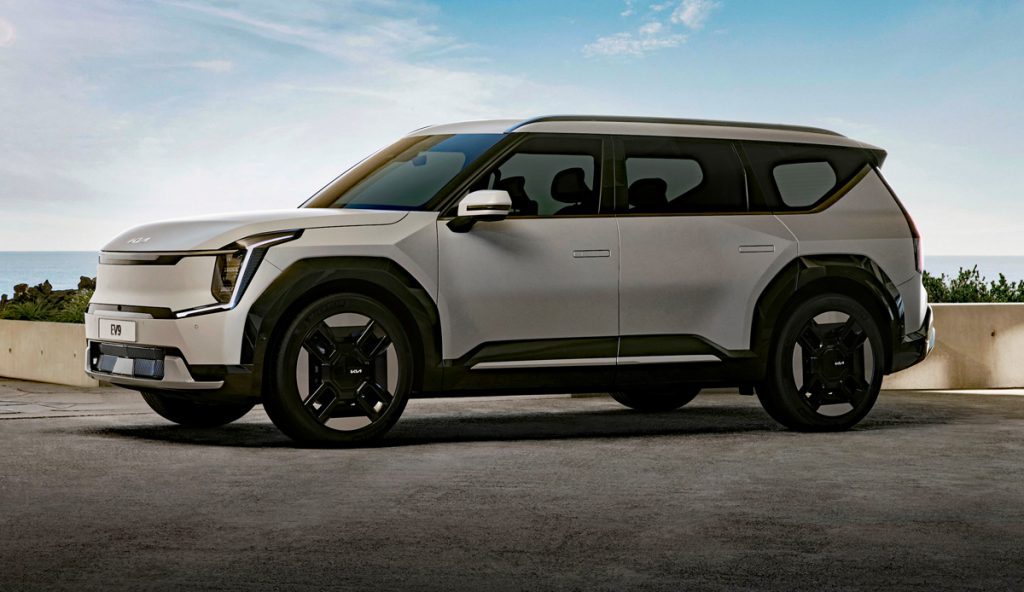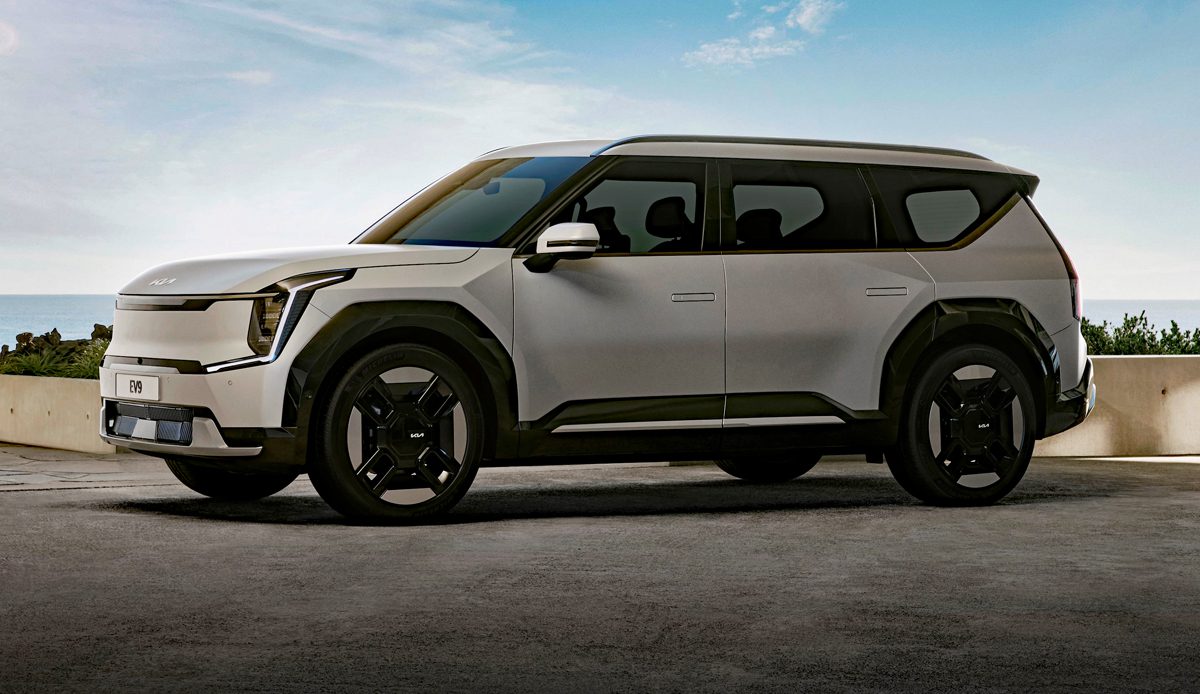 Listen to the Car Stuff Podcast
2024 Kia EV9 Gallery
Click below for enlarged images