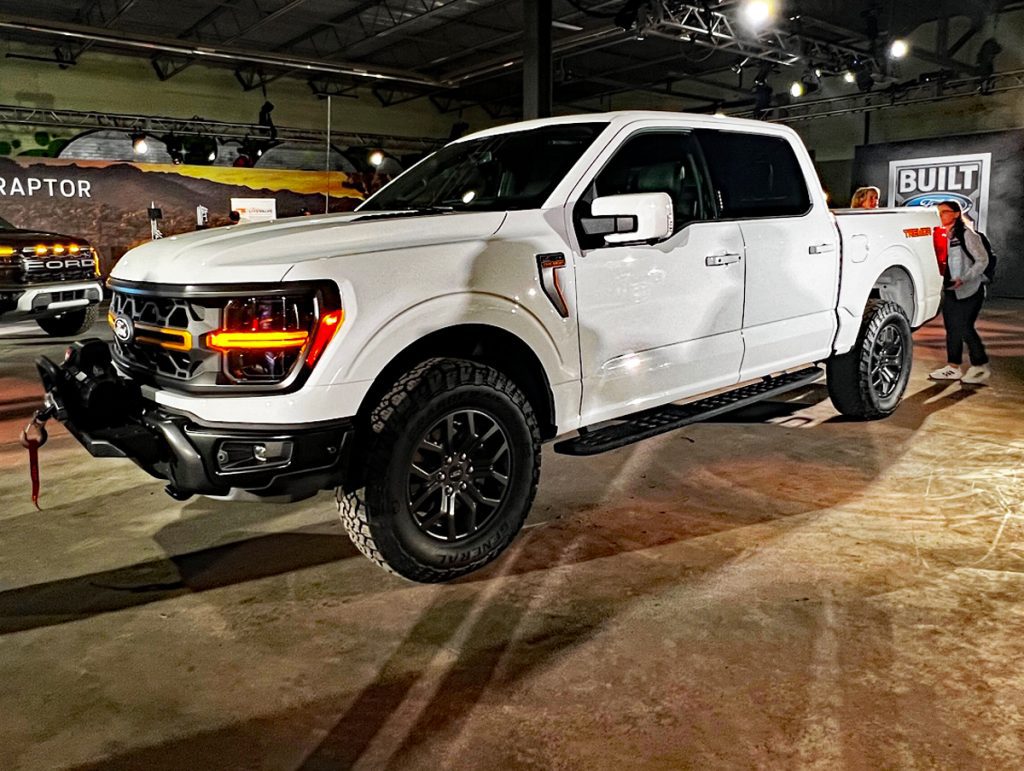 By Jill Ciminillo
Ford unveiled the mid-cycle refresh of the full-size F-150 pickup truck at the 2023 Detroit Auto Show. You'll notice some design tweaks to the interior, and to the grille. But in addition to updating the design, there are several cool new features, a new base engine, and a simplified configuration structure.
More from the Detroit Auto Show
2024 Ford F-150
The F-Series has been the best-selling pickup lineup in America for the past 46 years, and the revenue for this truck alone dwarfs that of many well-known companies. In fact, the F-Series generated more revenue in 2022 ($41.5 billion) than Starbucks ($32.3), Netflix ($31.6) and Visa ($24.1).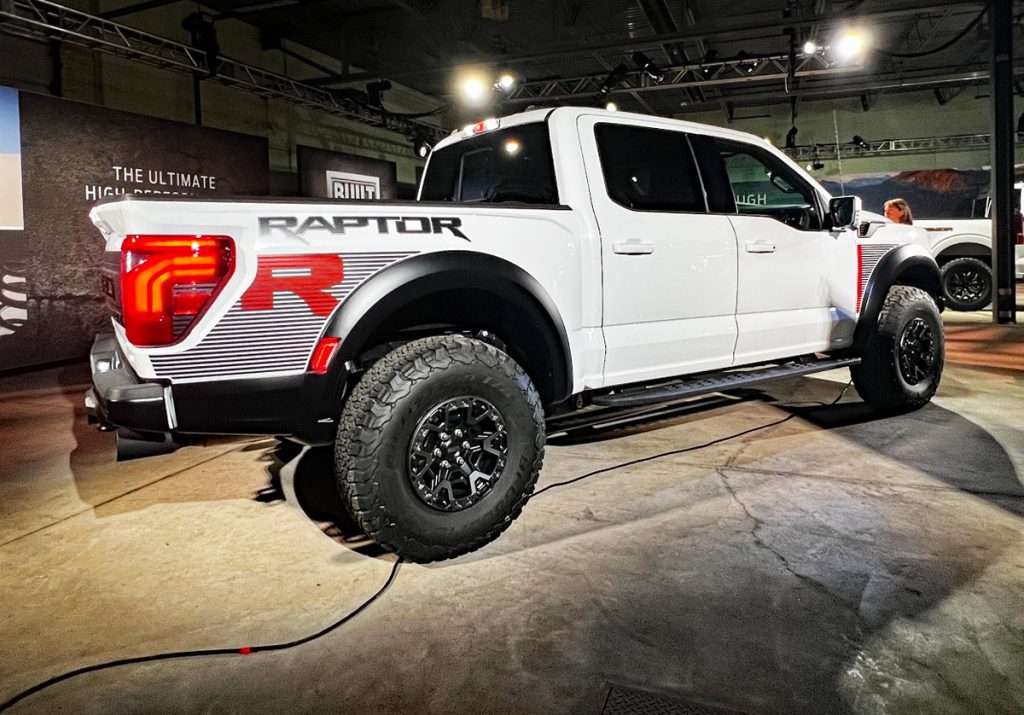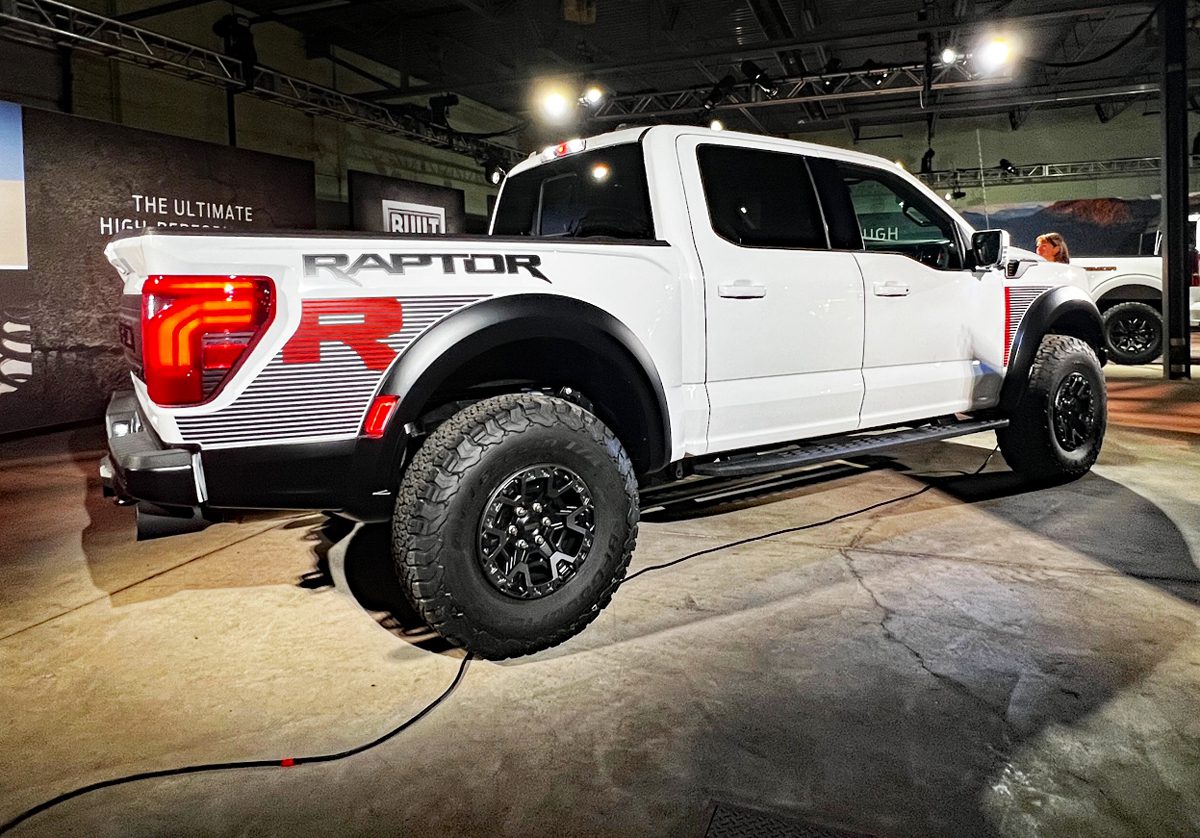 In addition to the new swing-out Pro Access Tailgate, one of the biggest changes for the 2024 F-150 is the loss of the base 3.3-liter V6. The new base engine is the considerably more-powerful 2.7-liter EcoBoost V6. Returning powerplants include the 3.5-liter EcoBoost V6, 3.5-liter PowerBoost (hybrid) V6, 3.5-liter EcoBoost High Output V6 (Raptor), 5.0-liter V8, and 5.2-liter supercharged V8 (Raptor R).
Why is Ford Slashing F-150 Lightning Prices?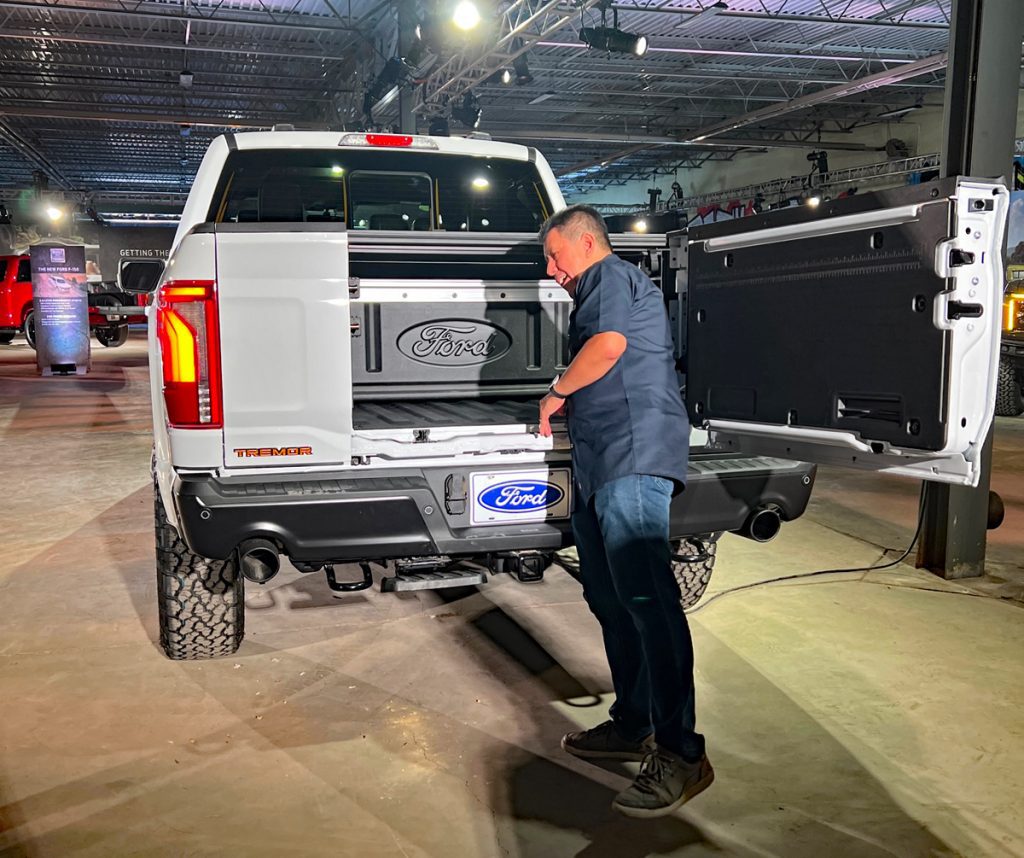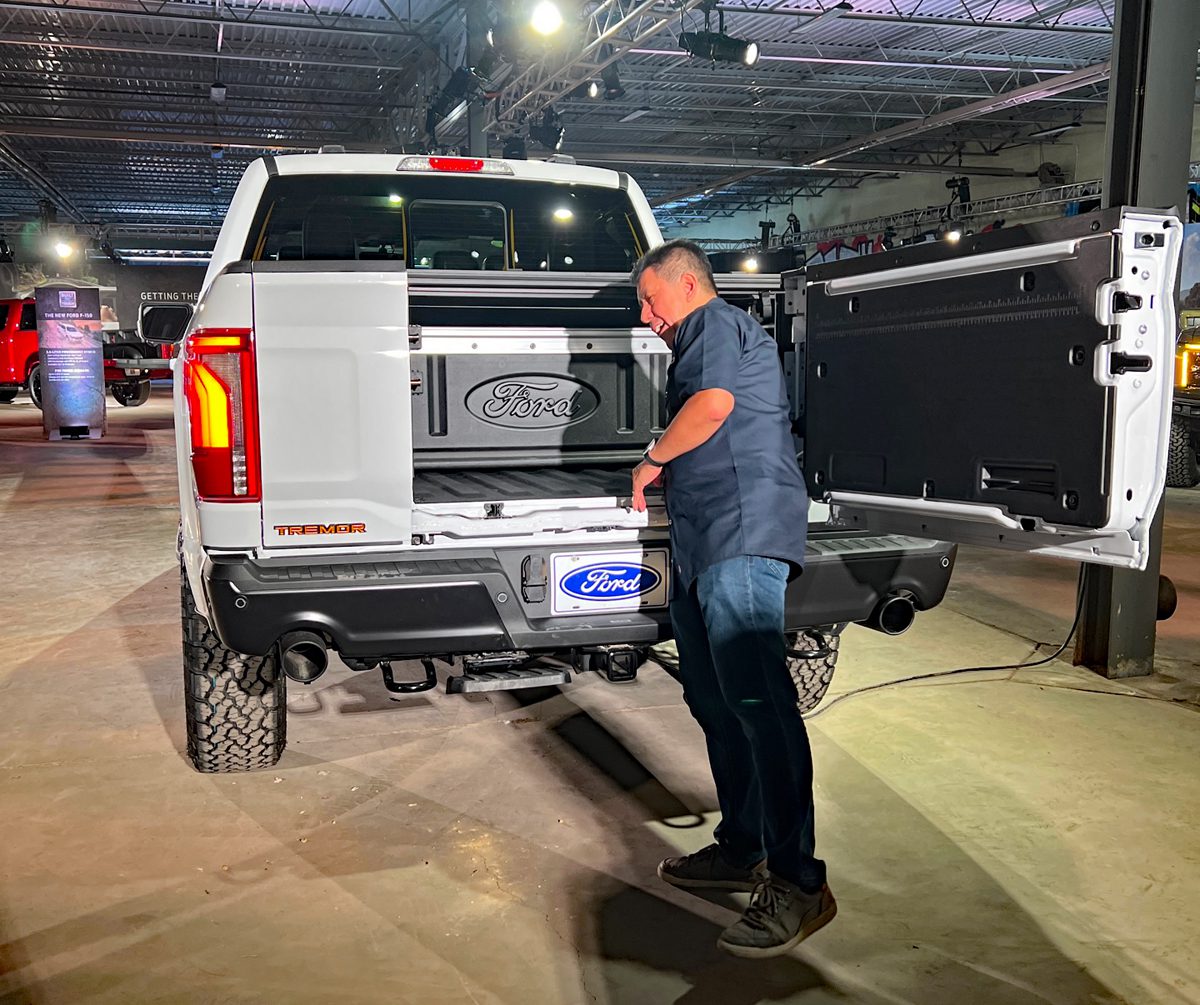 The 2024 F-150 will keep all the innovations it introduced in this 14th-generation of the F-150 for 2021– things like the Zone Lighting, Onboard Scales, Pro Power Onboard, and Pro Trailer Hitch Assist–and it adds more. You'll now have available features such as a head-up display with off-road and trailering information, modular bumper (on Tremor and Raptor) that can accept rally lights or a factory-installed winch, a new multi-configuration tailgate that can both drop down or swing out, stolen vehicle services, and 5G LTE connectivity. Standard across all trims, you'll see a 12-inch digital cluster, 12-inch infotainment screen, and LED headlights.
Blue Cruise, Ford's semi-autonomous driving system, also gets an upgrade, adding lane-change assist functionality as well as in-lane repositioning.
In the off-road-ready Raptor lineup, in addition to some new exterior graphics and interior materials, you'll see a Raptor-only Shelter Green exterior paint color, and a pumped-up, supercharged, V-8-powered Raptor R.
Though Ford hasn't released any pricing info yet for the 2024 F-150, it has stated that PowerBoost hybrid pricing will match the starting MSRP of the 3.5-liter EcoBoost, creating a new paradigm where the hybrid isn't a premium option.
CG Says:
As a mid-cycle refresh, the 2024 F-150 gets a nice mix of design and tech upgrades. Ford pays attention to customer feedback, and with 75 percent of its customers who tow on a regular basis, it makes sense that several of the innovations, such as the Pro Access Tailgate and head-up display with trailering info, get introduced to make towing–and bed access while towing–easier.
5 Cool Things About the 2023 Ford Maverick Lariat (Hybrid)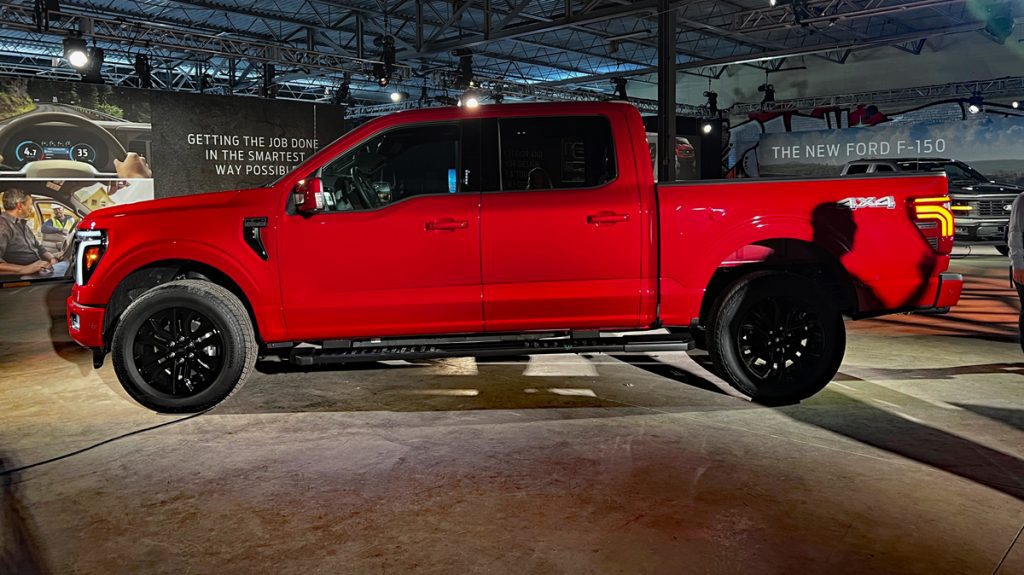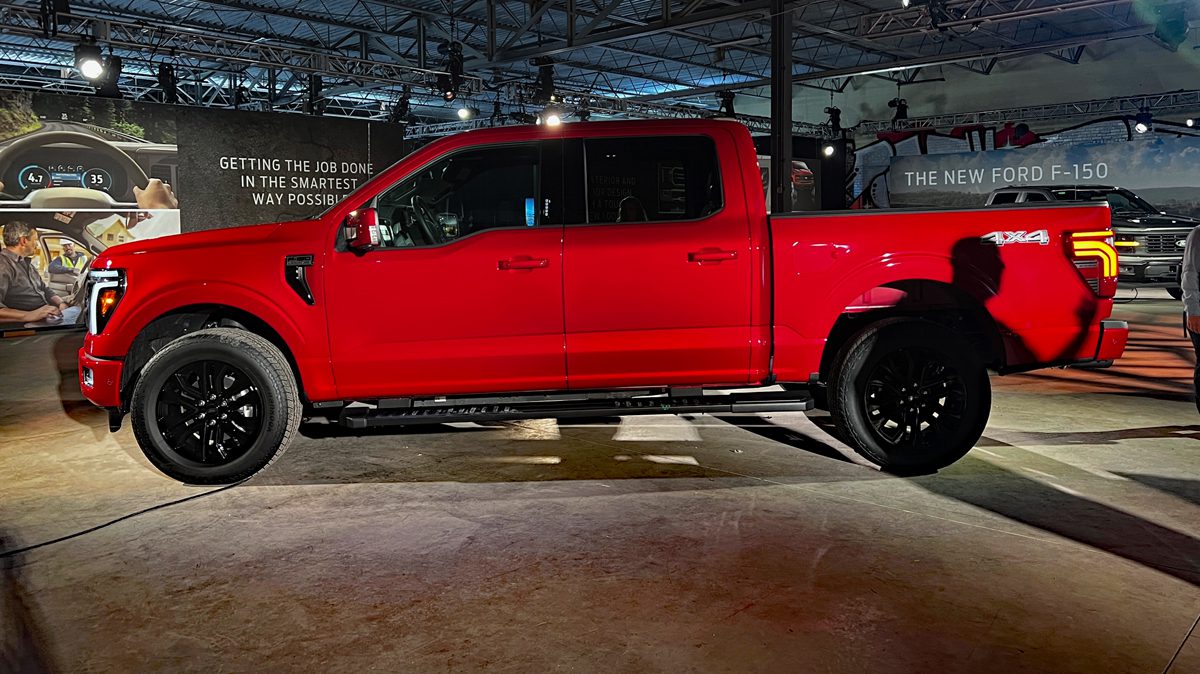 Listen to the Car Stuff Podcast
2024 F-150 Gallery
Click below for enlarged images