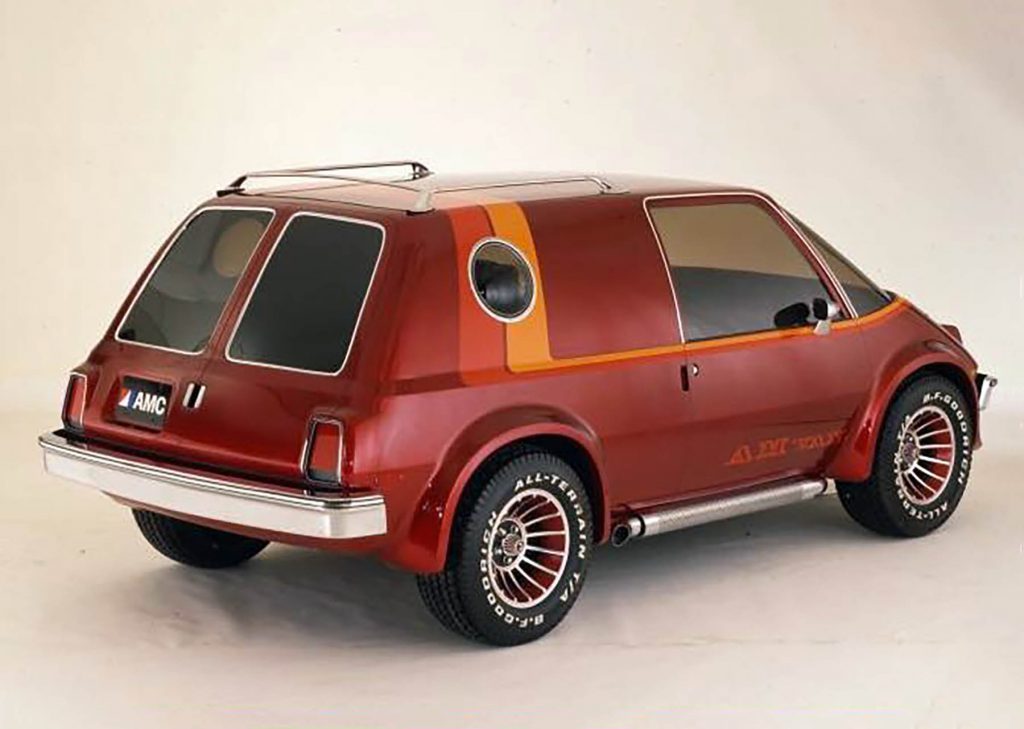 This is an installment in a series of posts looking back on show cars that we feel deserved a little more attention than they got. If you have a suggestion for a Forgotten Concept topic, please shoot us a line or leave a comment below.
AMC AM Van
First Seen: 1977 AMC "Concept 80" Show
Description: Small, sporty van
Sales Pitch: "Go-anywhere four-wheel-drive vehicle with excellent potential for recreational and utility use in addition to family transportation."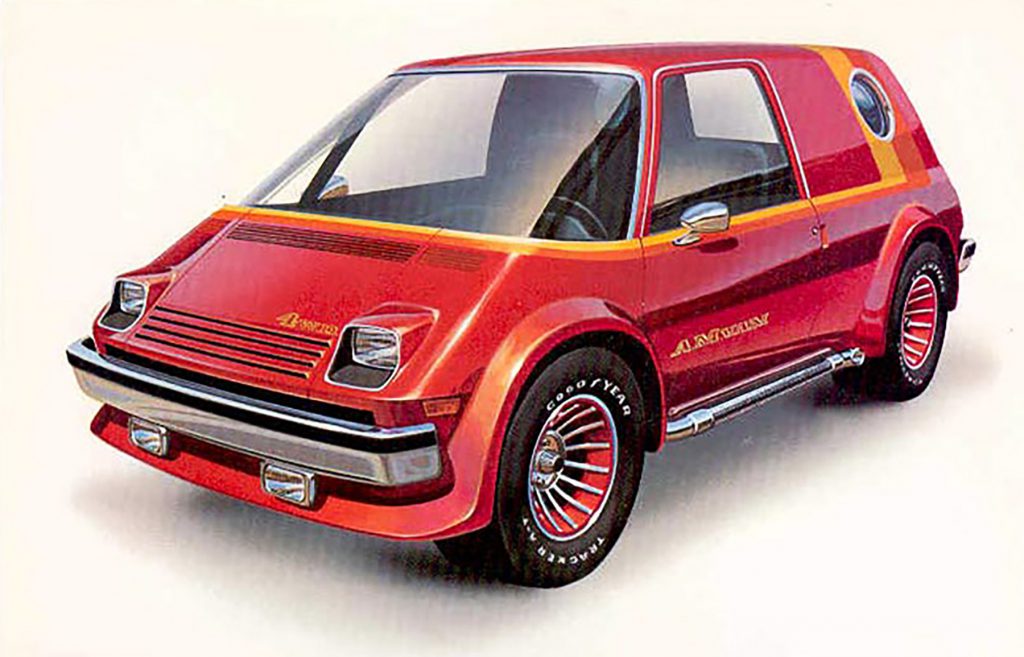 Details:
One of seven concept vehicles featured by American Motors as part of its Concept 80 tour, the AM Van Concept was perhaps the most daring design on display. Suffering from a new-product drought, AMC was keen to share its concept-car collection with media—and occasionally the public—during the tour's seven-city run.
The concept was a compact 2-door van featuring a turbocharged engine and 4WD—both of which were still quite novel for the era. Unfortunately, the AM Van was merely a styling buck, and AMC was short on details, including powertrain specifics. The concept's interior was unfinished.
As part of the tour, AMC polled showgoers as to which of the displayed concepts was their favorite. The AM Van was the overwhelming winner with 31 percent of the vote. The Grand Touring Concept, a compact coupe, came in second in the voting with 24 percent. You can read more about Grand Touring Concept and the Concept 80 tour here.
The AM Van Concept is currently part of the Bortz Collection.
Forgotten Concept: Ford Ranger II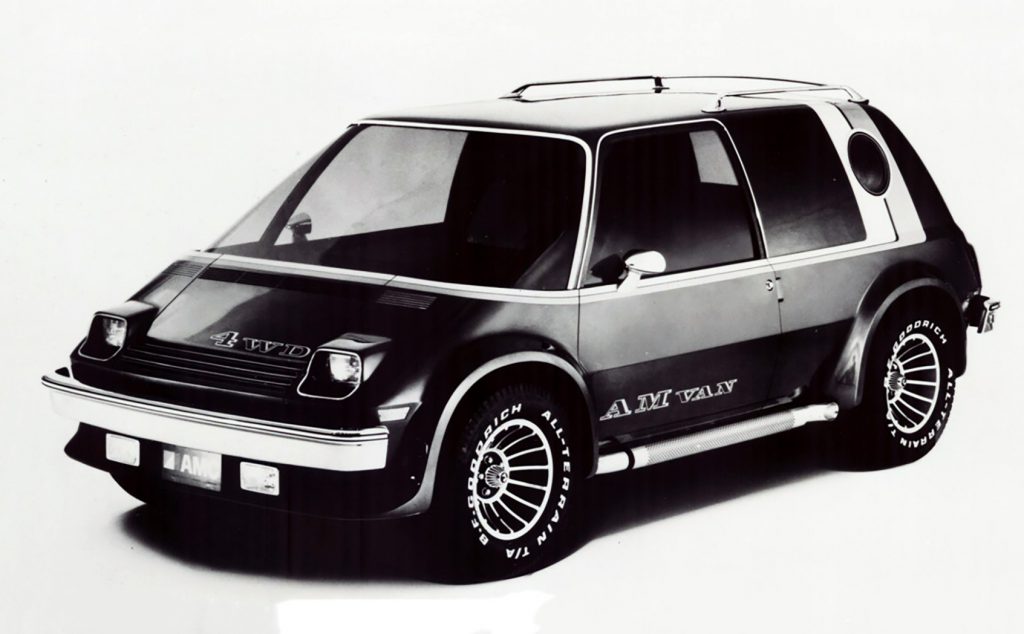 CG Says:
Penned by legendary AMC designer Richard Teague, the AM Van Concept proved a harbinger of things to come for the struggling automaker. Though the AM Van never saw production, all-wheel drive would prove to be a cornerstone marketing tool employed by AMC on such vehicles as the Concord-based Eagle line, which arrived for 1980. Additionally, a wagon was added to the Pacer line for 1977, and shared its general rear-body shape and dimensions with the AM Concept.
It would be cool to know whether AMC was actually working to develop a line of small turbocharged engines for its cars, though that does not seem to be the case. Finally, in terms of being a compact van, the AM Concept was well ahead of its time… though in practical terms its 2-door design would have seriously limited its appeal to family-oriented shoppers.
Forgotten Concept: Chrysler Imperial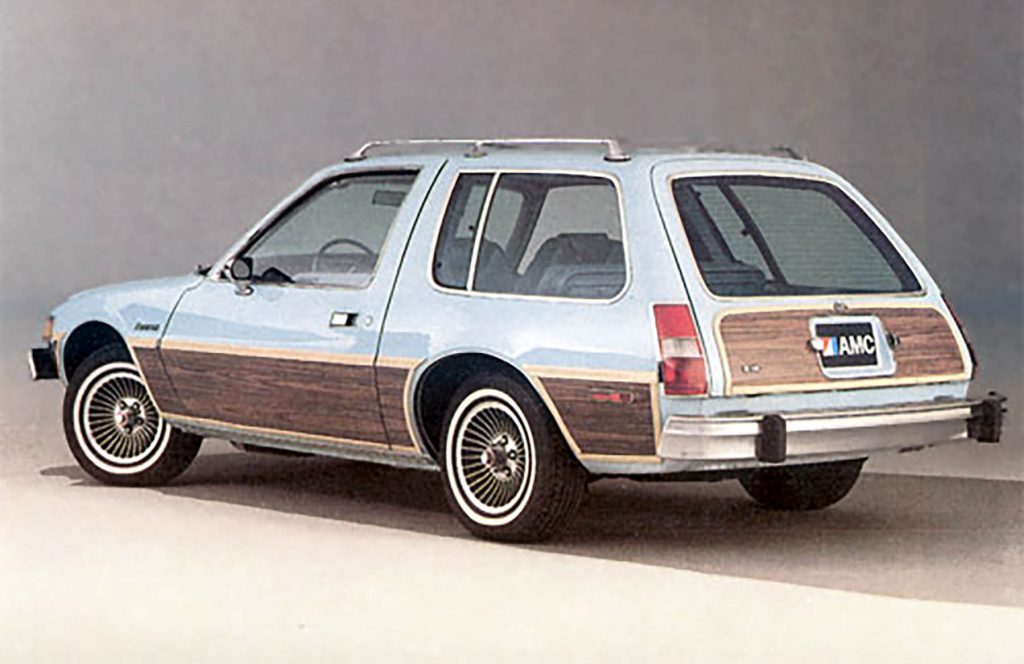 Listen to the Consumer Guide Car Stuff Podcast
Concept Car Gallery
(Click below for enlarged images)