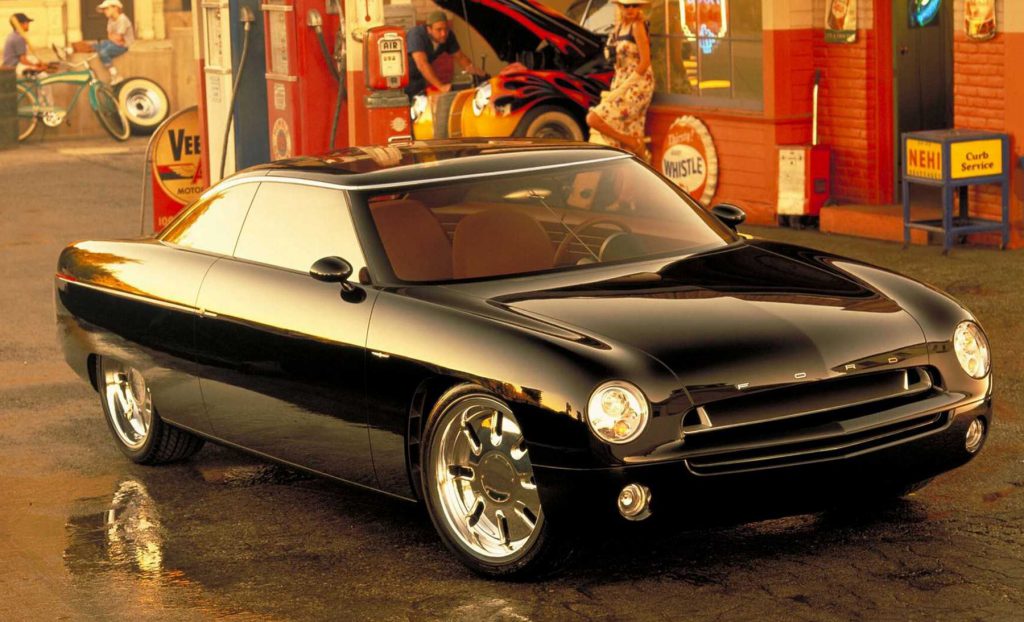 This is an installment in a series of posts looking back on show cars that we feel deserved a little more attention than they got. If you have a suggestion for a Forgotten Concept topic, please shoot us a line or leave a comment below.
Ford Forty-Nine Concept
First Seen: 2001 Detroit Auto Show
Description: Retro-themed midsize coupe
Sales Pitch: "The Forty-Nine Concept harkens back to the romance of a Friday night at the drive-in…"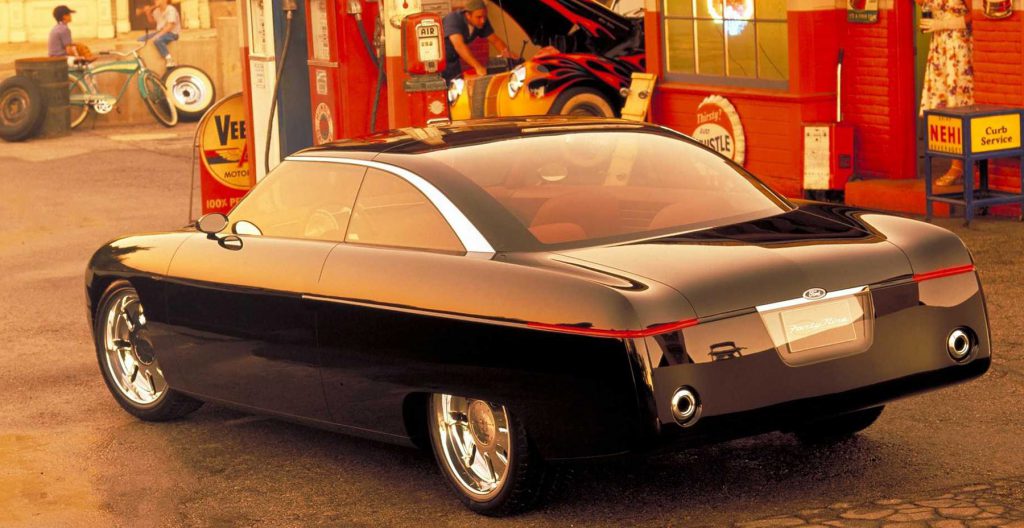 Details:
First seen at the 2001 Detroit Auto Show, the Ford Forty-Nine Concept was an homage to the brand's revolutionary 1949 model lineup. Penned by hot rod and custom car designer Chip Foose—star of the automotive reality show Overhaulin'—the Forty-Nine was based on the same Ford DEW98 architecture as the contemporary Ford Thunderbird, Lincoln LS, and Jaguar S-Type.
The pillarless coupe was powered by a 3.9-liter V8 mated to a 5-speed automatic transmission and rode on polished 20-inch alloy wheels. Ford executives hinted at the time that the Forty-Nine would be relatively simple to put into production, though a plans for a retail version of the concept were never realized. A convertible version of the Forty-Nine (pictured below) was also built as a static display vehicle, but was not shown as regularly on the auto-show circuit as the coupe was. The Forty-Nine Concept convertible was sold at auction in 2019 for $51,700.
Steampunk Infiniti? Meet the Prototype 9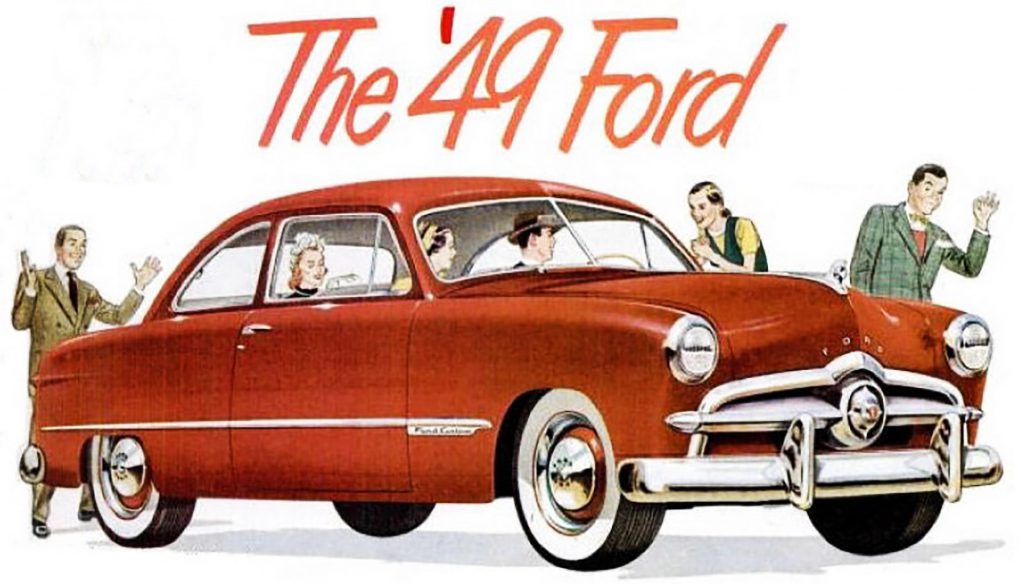 CG Says:
It is at least a little ironic to pay tribute to a ground-breaking, game-changing vehicle with a mechanically conventional retro-themed concept, but good intentions count for something. That said, the Forty-Nine is a great-looking car, though the sales potential of a production variant was likely limited. With its revived Thunderbird on deck for the 2002 model year, Ford already had one neo-classic ride arriving in showrooms… which, as it turned out, proved to be plenty.
Forgotten Concept: Chrysler Imperial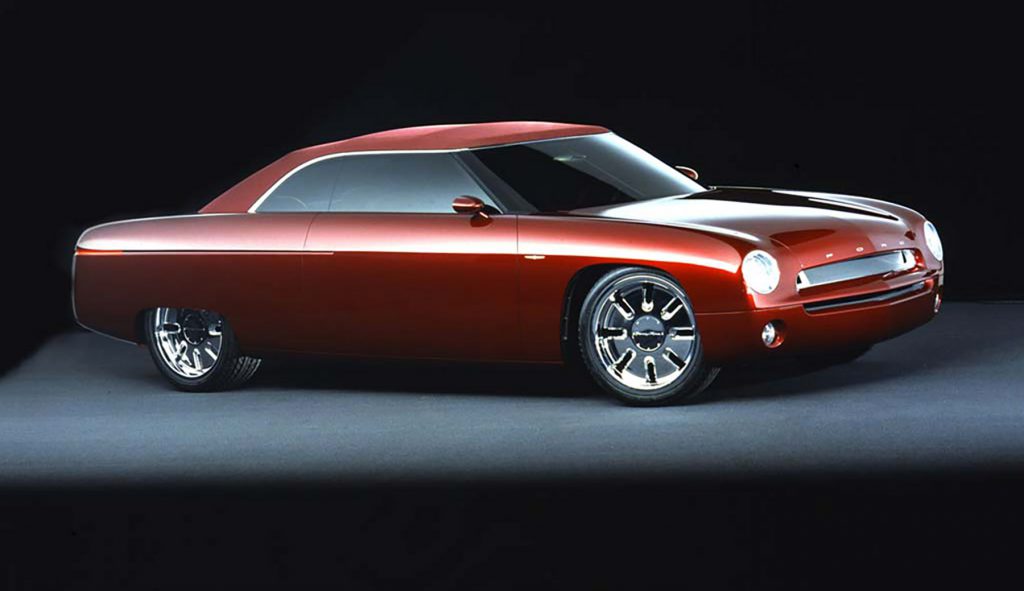 Listen to the Consumer Guide Car Stuff Podcast
Ford Forty-Nine Concept Gallery
(Click below for enlarged images)