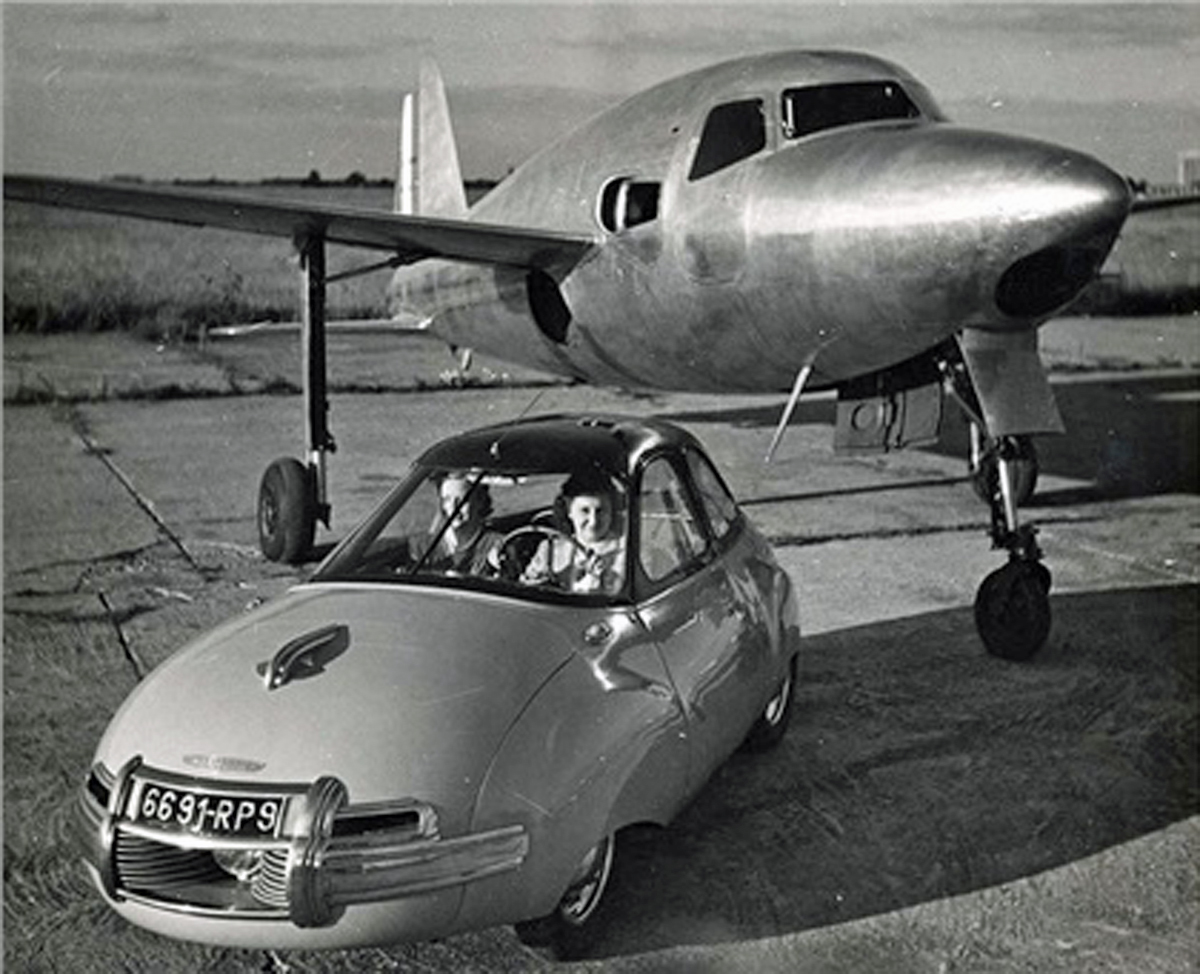 This is an installment in a series of posts looking back on show cars that we feel deserved a little more attention than they got. If you have a suggestion for a Forgotten Concept topic, please shoot us a line or leave a comment below.
Panhard Dynavia Concept
First Shown: 1948 Paris Auto Salon
Description: High-efficiency 4-passenger prototype
Details:
First seen at the 1948 Paris Auto Salon, the Panhard Dynavia was an experimental high-efficiency prototype featuring low aerodynamic drag, light-weight construction, and a tiny 2-cylinder engine. Described by Panhard as a 4-passenger car, the narrow Dynavia would have felt crowded with a full passenger complement.
Power for the Panhard concept came from an air-cooled 2-cylinder engine mated to a 4-speed manual transmission. The front-engine front-wheel-drive Dynavia weighed just 1433 pounds and was capable of reaching 81 mpg and returning almost 60 mpg
Though the Dynavia did not reach production, it's design and engineering are reflected in the Dyna Z, which Panhard produced between 1954 and 1959. The Dyna Z was imported to the U.S. for a few years by Citroën as the Dyna Panhard (see ad below).
Streamline Madness! A Gallery of Automotive Aerodynamics in Print Ads
CG Says:
Funny story. Panhard had not intended initially to build a light-weight concept car, but European post-war materials shortages made steel difficult to come by. Aluminum, however, was relatively easy to obtain, so Panhard went with that.
Regardless of the what the Dynavia was made of, it was a pioneering aerodynamic effort, with a drag coefficient of just .26. The Dynavia is one of those real cars—seemingly born of science fiction—that no one can name, but which appears in historical images from time to time as representative of the "cars of tomorrow." I liken it to the legendary Tatra "Streamliner" cars and the fabulous Rumpler Tropfenwagen. If you've seen this Panhard concept before, but didn't know what it was…now you know.
Be sure to let us know what you think of some of the design elements here, including the single-headlamp grille, integrated front bumpers, and rear-hinged doors. The place to leave comments is down below.
Forgotten Concept: Corvette Indy
Listen to the Consumer Guide Car Stuff Podcast
Dynavia Concept Gallery
(Click below for enlarged images)